Topic: Concept of Dating
Answer to question asked concerning DATING.
Whether Dating is wrong or not that is not what we ought to focus on rather understand the concept behind it. Even the bible says overcome evil with good. If DATING is bad we can turn it to good because I will be lying if I say there is nothing good in DATING but the purpose is being abuse.
Intent of the Designer
The designer of human relationship understands the fact that there is going to be cracks and holes; ignoring this fact is as ignoring the reality of life. We can't rule out the fact that there is variableness in when spark really happens between two people (i.e what will call crush/feeling) how this things happen can't be narrow to a channel. This is what makes relationship topic really difficult to solve. Feelings or emotions can't be narrow to a channel not possible.
Variableness in Feelings/Emotions
I must confess with my little years of being in a relationship with the Lord sometimes I feel bores, just wanna be myself, as in Jesus should be on his own while I do my own and most times I discovered he never complains or react rather he takes me out on a DATE. Wow!!! Now I want to speak the truth no more hiding.
DATING ISN'T BAD
Dating on it own isn't bad, the concept behind it was misunderstood probably by those who ought not to be involved. It's not a tool for satisfying your feelings or lust, it a power relationship tool for healing wounds, cracks, misunderstanding etc Dating isn't the devil concept ok. The devil isn't creative but manipulative in nature (Presenting good things in a bad way).
Purpose of Dating
You see feeling or emotion isn't a stable thing sometimes is up while another time it down. One of the tools of raising it up is DATING. Go on a date.
For healing wounds: It's an emotional healing tool. This is one of the key powers of dating (Going on a DATE).
For Discoveries: It's meant for knowing new things about each other. You return back happy and glad.
DATING ISN'T RELATIONSHIP
Comparing DATING to relationship is disastrous. There is a huge different between the two. If you are planning to be in a healthy relationship that has a future then am not suggesting DATING in the definition of what the world is practicing as a good startup.
DATING AS WINE
Dating can be intoxicating and sometimes camouflaging the reality. This is the side effect when it's not properly structure. This is what we youth practice (You just want a partner feeding your emotions, just wanna hangout, just wanna try it etc) while the reality is in front of you DATING can close your eye because your drunk and soon you're going to be ok. Don't use DATING as a tool for feeling among or forget your troubles just as those who drink alcoholic drinks. It doesn't work that way, No wonder marriages aren't working in the world because you DATED INTO MARRIAGE.
WHO CAN DATE
Due to the content of DATING and the danger of misusing it, Dating isn't meant for those who aren't in a serious relationship. Why playing with each other emotion? Someone is going to get hurt. How will you refresh someone emotion or feelings without not getting him/her hopes up?
Pattern to DATING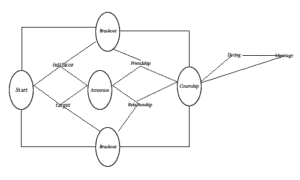 I will be explaining things further ok. I have a series topic I started on relationship and I have to complete it before moving to others. To followers of my post am sorry for not posting on Faith like Furnace and God's Structure for Relationship. I was highly busy even today am not sure. Just felt I should respond to the questions.