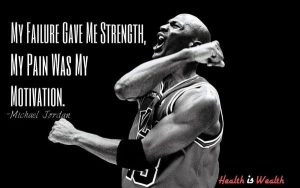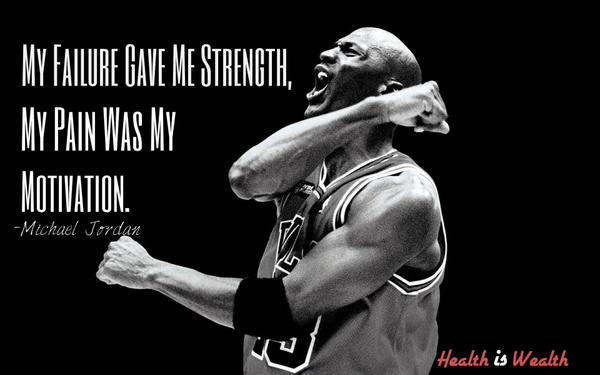 Proverb 24 : 10 " If you faint in the day of adversity, your strength is small"
Inner strength is required to excel in life. There will be many challenges that you will face in life, it is your strength level that will determine if you will conquer those challenges. Challenges are events of life that we can't do anything about but it is within our jurisdiction on how to respond to those events.
It is high time you start gathering strength to come out triumphantly when faced with life challenges. Equip yourself with necessary tools that will enable you to soar when confronted with issues of life. Life requires that you plan ahead. A smart and success minded person will always be at alert in life, no sloppy living, always ready to face life as it brings its events. Don't be satisfied with the level of strength you have, you can gather more.
Micheal Jordan said " My failure gave me strength, my pain was my motivation." He got more strength and motivation by what he passed through. Always use your life experience to gather strength. Your failure and success at every junction in life is an avenue to learn and develop yourself for the next challenges that is coming your way. Allow yourself to be taught by the ups and downs of life, this will increase your strenght level. It will also help you in building more capacity to withstand whatever comes your way.
Your best is needed
Ecclesiastes 9:10 " Whatsoever thy hand findeth to do, do it with thy might; for there is no work, nor device, nor knowledge, nor wisdom, in the grave, whither thou goest."
One of the greatest regrets that people do have is inaction. You here something like " If I had known I would have manage my time properly while I was in school or I should have pursue that idea that came to me some years ago or how I wish I did better in my fatherly role." Saying like these are common when people realise years after that there are some things that inaction has caused or when they refused to put in their best.
One of the challenges we face everyday is the tendency not to put in our best when we find ourselves in a job that we perceive as small. It may be when we are in a class that the teacher teaching the course is not inspiring. People have different reasons why they decide no to put in their best. Regardless of our reasons, our best is required for us to excel at whatever we do no matter how little it is or no matter how boring the job or course may be.
Your best that you don't give now is an opportunity miss to change level and be more productive. You can't get better or be successful by doing work half-heartedly. When you give your best success is guaranteed. Never look down on anything but always give your best to all things.