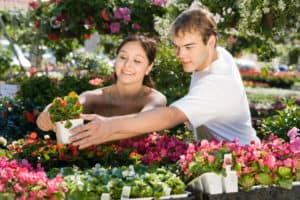 Most of the issues some marriages are facing are because one or both parties fail to find suitable partner. Most times people substitute emotionally feelings with finding: once they have found who they are emotionally pleased with or emotionally attached to, they have found "Mr. right or Miss right". Emotional attachment can't take the place of extra effort you will put in place to test some other relevant information you need in order to attest that such person is right for you.
I was told that knowing some vital information about who you must marry is the heart of the finding process in Yoruba culture. Information like the family history, attitude that is prevalent in the family, their outlook on life, are they prone to divorce (are their female always returning to their father's house), their character etc. There is a level of wisdom in what I have highlighted above. It is done to avoid issues that may be a threat to the peace and oneness of the home.
All your senses must be in place when you are at the point of finding who you want to spend the rest of your life with. If peace of mind is your priority, look for a man or woman that you will be comfortable with, who you can share your problems with, someone you will not be afraid to express your feelings to, someone who has a listening ear, someone who is not always seeing faults with you, someone who won't kill your self-esteem or self-image. Whatsoever is your priority is what you should look for in whoever you want to settle down with.
There is something important I will like to note, look for a person that respect your parents. I think this is more applicable to the female; a man that does not have regard for your parents can not have regard for you. So, you must not sell your parents cheap or useless them based on the fact that you are emotionally attached to a man. A man that respect and value your parents will definitely value, care and respect you; he will even handle you with care.
It is also worthy to note that you should know the family character or attitude of the person you want to settle down with. There is a very high possibility that a man or woman will treat his or her partner the same way his or her parents treat themselves. His or her family character is what he or she is likely to repeat in his or her marriage. It is very important that you get used to their family culture for you to make an informed decision.
Your instinct can also be a guide; don't ignore the voice of your instinct when it comes to this issue. There are some men or women that something within them gives them a nudge that who they want to go for isn't good for them, though they may be good from the physical and social point of view.
Love suffers long and is kind; love does not envy; does not parade itself, is not puffed up; does not behave rudely, does not seek its own, is not provoked, thinks no evil; does not rejoice in iniquity, but rejoices in truth; bears all things, hopes all things, endures all things (1 Corinthian 13: 4 – 7). A man or woman that says he or she loves you must be able to fulfill what is highlighted in 1 Corinthian 13: 4 – 7.