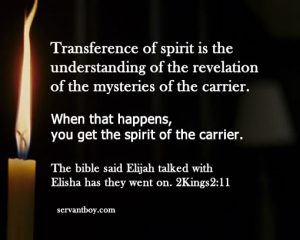 Beloved, when I gave all diligence to write unto you of the common salvation, it was needful for me to write unto you, and exhort you that ye should earnestly contend for the faith which was once delivered unto the saints.
For there are certain men crept in unawares, who were before of old ordained to this condemnation, ungodly men, turning the grace of our God into lasciviousness, and denying the only Lord God, and our Lord Jesus Christ.
 I don't mean to say that I have already achieved these things or that I have already reached perfection. But I press on to possess that perfection for which Christ Jesus first possessed me.
No, dear brothers and sisters, I have not achieved it, but I focus on this one thing: holding the mystery of the faith in a pure conscience.
It takes an understanding of the thing on the inside to react to external forces. Everyone react based on the level of authority in possession. You can't be fully aware of your authority and be cheated of your rights. Atleast am a Nigerian and have seen how people react/take charge when they have someone who can fight for them, you see some confidently restful in the face of conflict all because he/she has connection to commissioner of police. If men can be confidently restful just because they can give a call and there will be answer how much more faith? That we aren't fighting for our rights doesn't mean so many Nigerians or Christians in quote aren't aware of their rights but that they lacked the power to possess their rights or fight for it is the issue.
Lay thine hand upon him, remember the battle, do no more. Job 41:8
Confidence is an attribute of values in possession. You cannot brag beyond your level or else it becomes pride, also your responses to situation in life are based on capacity. You cannot brag of something you know about God because confidence isn't there. Confidence is a result of an input, if you aren't sure of the input or you have never experience or use such input naturally you cannot possess confidence. So confidence in God is a pure experience of what both of you have engaged in the time past.
Things that contribute to confidence:
Responsibility: Where on earth did a 17year old boy build so much confidence in God's word that made him called Goliath a dead man while still living? Remember the Apostles told Jesus to increase their Faith and Jesus responded by saying things on servanthood luk 17:5-10. Until you are ready to serve, your faith cannot increase. Jesus was practically explaining what increases a believer's faith is taking responsibility in the kingdom. You see there are some powers of God you will never experience except you are on field work. The more we shoulder the work of the kingdom the more we face lions and bears and the more God backs up with signs and wonders. This became the reason why I joined units in churches not because it's a normal norm for believers to join one unit or the other. I joined because I want my faith to increase not to make my pastor happy or get recommendation to propose to a sister. If you are too big to serve you are too small to experience his powers. Because I want more faith, I told the Lord I want more work, give me more responsibility and now am a pastor. I didn't hear any voice from heaven I simply love the Lord and I want more faith and I joined ministry simple. And am telling you brethren have moved from normal Christian life to more glorious encounters with the Lord. Brethren we have to learn the advantage of facing challenges in life or else you will never know God beyond kindergarten faith. You need some real challenges that will make you tell God you both are in this together. Let me tell you a truth today I never knew I can write articles in my life but one day I decided to take the truth of the gospel online and I told the Lord and he agreed and since then I just began to experience strange anointing and deep revelation. So I have enough to write why someone is still on the mountain looking for mysteries. The father only purges them that bear fruit. Some of us cannot boldly say we have given our best to God, since 13years we have been in church we cannot go and tell our pastor we want to start new branch of the church somewhere, even cell fellowship we cannot do only Sundays do we come to church. But in our places of work we got promoted based on responsibilities and successful work done only in church do some pastors says confession promote your faith and ofcourse kindergarten faith. You see there is a level you work for God that if a mosquito mistaken bite you God will deal with such mosquito. You become heavenly machinery on earth. Increase your faith by taking responsibility, have a life group in your house, have fellowship with students, handicaps are there, villages are there and if it's financial support then do it consistently without grumbling. If you want an increase faith increases your responsibilities without complaining.
Lay it down: Jesus said I have the power to lay it down and the power to take it up. Until you lay it down you cannot take it up. To experience the power of the Gospel is to experience the death of the cross. When we are small I used to enjoy witches films and these strong herbalists. You will see men go to an herbalist house for cutlass not to be able to enter them and they will do incision in their body. And the next thing is they must test it if it's true. Does days I used to be surprised that even the devil's power requires faith in what he has done and they must sacrifice themselves. Sacrifice themselves means if the incision did not work we accept to die because what of if it didn't work? Sacrifice is one of the greatest prove of faith i.e faith is the spiritual sacrifice of our life towards God. Ask yourself sincerely what has the gospel cost you? What have you sacrifice that your body system can testify to it that something went out of you? Authentic biblical faith is a sacrificial faith. The only thing that can make you to stand during strong persecution is sacrificial faith not confessional faith. You see, God isn't a bias God he pays each and every one of us according to our work not confession. Some of us, ordinary home cell fellowship cannot be held in our house. Full dedication to the work, absolute handover of our lives towards his work is the only way to possessing this kind of faith.
Testimony: Testimony is simply a confidence in God via his past works in our life. The first time you drove a car where you that bold to handle it like now? It's a naturally thing, whatever you do consistently you become an expert in it. It becomes 2+2=4 you are too sure of the outcome.
Let me explain an American can brag of his rights because of their past experiences of what their government can do. Testimonies are the experiences we receive in our walk with God. Jesus came with the spirit of testimony:
And what he hath seen and heard, that he testifieth and no man recieveth his testimony. John3:32
So our walk with the Lord should be producing a daily testimony that increases our confidence in him.
facebook.com/servantboy1
twitter.com/servantboi