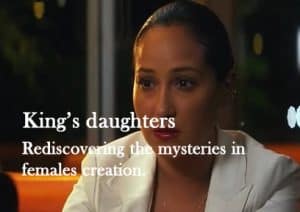 Have always love strong girls maybe because am strong and I believe I deserve a king's daughter not a street girl whose life has been shaped to function in abnormality. A girl who cannot differentiate function between standard and abnormality in an environment or society. These set of girls has brought down the true meaning of women in the society, hum no wonder a jobless male man will be panting for marriage, relating his ordeals as an act of faith. Instead of the girl to talk sense into his incorrect head she opens her laps for common shoprite night outings. What a disgrace you are to the lioness in females. Haha you deserve a male king because my bible says God has made us kings and priests not an irresponsible male man with nothing but a lying future. No matter how the situation around you a male king will never dishonor you but count shoprite, cars, outings etc as a way of giving you a standard and identity in the society. We are male kings, we are lions, we go for king's daughters not street girls who know nothing about palace life, whose life has been condition to function in abnormalities, and her mindset is corrupted not knowing the life of a king's daughter.
Watch out for king's daughters series, coming soon.
Follow us on twitter.com/servantboi, facebook.com/servantboy1
Am Joseph sam, the man on the inside.