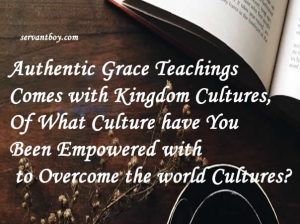 Forasmuch as many have taken in hand to set forth in order a declaration of those things which are most surely believed among us,
Even as they delivered them unto us, which from the beginning, were eye witnesses and ministers of the word;
It seemed good to me also, having had perfect understanding of all things from the very first, to write unto thee in order.
The word as components
35 But some man will say, How are the dead raised up? and with what body do they come?
36 Thou fool, that which thou sowest is not quickened, except it die:
37 And that which thou sowest, thou sowest not that body that shall be, but bare grain, it may chance of wheat, or of some other grain:
38 But God giveth it a body as it hath pleased him, and to every seed his own body.
39 All flesh is not the same flesh: but there is one kind of flesh of men, another flesh of beasts, another of fishes, and another of birds.
40 There are also celestial bodies, and bodies terrestrial: but the glory of the celestial is one, and the glory of the terrestrial is another.
41 There is one glory of the sun, and another glory of the moon, and another glory of the stars: for one star differeth from another star in glory.
42 So also is the resurrection of the dead. It is sown in corruption; it is raised in incorruption:
43 It is sown in dishonour; it is raised in glory: it is sown in weakness; it is raised in power:
44 It is sown a natural body; it is raised a spiritual body. There is a natural body, and there is a spiritual body.
It is highly therefore important to us dear brethren, to take to heart the mystery behind born again.
Being born again, not of corruptible seed, but of incorruptible by the word of God, which liveth and abideth forever. 1pet1:23
Of his own will begat he us with the word of truth, that we should be a kind of first fruits of his creatures. Jam1:18
Dear brethren in view of the established word of faith, which cannot be destroy am I writing to you concerning the truth that gave birth to our spirit man i.e Restoration. So the word of God is the seed that gave birth to our spirit man or restored our spirit man. If this word be a seed that planted us in the death experience of Christ i.e
For if we have been planted together in the likeness of his death we shall be also in the likeness of his resurrection. Rom 6:5
Why Apostle Paul was so much interested "in the likeness"? maybe because if the death experience (the word that planted us in Christ isn't accurate enough) then the resurrection cannot be fully in his likeness. You can only harvest what you plant and Jesus said the production is in 30, 60, 100.
But he that received seed into the good ground is he that heareth the word and understandeth it; which also beareth fruit and bringeth forth some hundredfold, some sixty, some thirty. Matt13:23
Two years ago I had angelic vision where two angels began to explain the 12pillars of the word of God to me. I didn't understand it then but when I woke up and meditated upon everything. Few months later the Holy spirit began to teach me more.
And he received the sign of circumcision a seal of the righteousness of the faith which he had yet being uncircumcision that he might be the father of all them that believe, though they be not circumcised; that righteousness might be imputed unto them also. Rom 4:11
For what saith the scripture Abraham believed God, and it was counted unto him for righteousness. Rom 4:3
It's so clear in these scriptures that it was what Abraham heard of God that he believed. The word he heard was a plantation in his spirit that brought forth righteousness. It can only means that the word he heard contains righteousness as a components for it to produce fruit of righteousness in Abraham. Because the bible made it clear that he (Abraham) never worked for it, he only believes and righteousness spring forth. Since it's a seed it should naturally produce its kind.
Why Believers Struggle in their Journey
Listen to this parable by Jesus: Mark 4
26 And he said, So is the kingdom of God, as if a man should cast seed into the ground;
27 And should sleep, and rise night and day, and the seed should spring and grow up, he knoweth not how.
28 For the earth bringeth forth fruit of herself; first the blade, then the ear, after that the full corn in the ear.
Jesus was only talking about the conversion process here, saying no man knoweth how. It was sown in weakness it came with power. Struggling to convert a soul is an indication of lack of quality components that ought to be in the word preached. No minister ought to be under pressure for the seed to grow, it ought to produce because we have received a quickening spirit. The word of God is more than opening mouth and closing it, more than revelational experience we want to share with ourselves. Taking it with levity hands is a great crime.
Today a lot of believers are struggling to experience some fruits of righteousness, they will tell them to confess it, speak it and now it's almost 10years nothing significant in their Christianity because it was not planted at the first instance. You cannot harvest what you don't sow, you cannot experience the production of kingdom fruits beyond the seed sown. You can only reap the seeds of the kingdom in the word preached to you. Am afraid a lot of features are missing in many believers that is causing frustration in manifesting their identity. So the question is what kind of seed was planted in you? You don't have to struggle to get the seed germinate, that isn't your work. It's the thing on the inside, the real man am talking about.
We have too many wolves and unbaked ministers these days preaching grace that is not delivered unto us. Producing weaklings in the kingdom but whatever situation they have left you except Jesus do not send me will their not be restoration in your spirit man. You are meant to enjoy grace at his fullest not struggling to work the greater works of him. But you have to understand we both are in this together ok because online article isn't enough for you alright? You need spirit fathers, authentic shepherd to get the solution done because everybody has suddenly turned to spiritual father now since there ministry is 15years or 20. You can be forty years in ministry and not be a spiritual father. So you will need to pay attention to the description of spiritual fathers to be able to recognize them ok.
Being Born Again is a Body
It's sown a natural body; it is raised a spiritual body. There is a natural body and there is a spiritual body.
But God giveth it a body as it hath pleased him, and to every seed his own body. 1cor15:44, 38.
Very important to know early that every seed is given it's body by God. God is the custodian of bodies fit for every seed. So of what body will the seed that made up the likeness of the resurrection of Christ is?
That which is born of the flesh is flesh and that which is born of the spirit is spirit. John 3:6
This is so obvious that the body given to us is a spiritual body or a resurrected body which is mighty enough to activate the angelic body features or the celestial body.
This spiritual born again body has yet to be manifested or experience by many believers due to lack of features it ought to possess in the word of faith received by them. Listen to what Paul said:
Night and Day praying exceedingly that we might see your face, and might perfect that which is lacking in your faith? 1thes3:10
Please don't mix this with Rom1:11 "For I long to see you that I may impart unto you some spiritual gift, to the end ye may be established". There is a clear word of difference between impartation and lacking in the spirit. Don't forget 1pet2:2 "As a new born babes, desire the sincere milk of the word, that ye ay grow thereby"
This simply means the spiritual body we received is liken unto a child feature, something yet to be able to handle the inner abilities, not yet matured enough to provoke or invoke his identity in Christ. Read Gal4:1-3
Look at this example there are human babies that are given birth to normally with no deficiency yet there are some with deficiencies that are cause by eg some mother lacked some nutrition which caused a deformed baby. These are realities and the scriptures said God uses nature around us to explain divine things. So I need you to pay close attention here. These two kinds of babies are different though they be children now but there growth experience will reflect their differences.
So that you are baby doesn't mean your spiritual components aren't available rather need more impartation of spiritual gifting for maturity while lacking means the absent of a spiritual feature that ought to stimulate a believer for growth. What am I saying when there is spiritual impartation by a spiritual father who has it upon a spiritual born again man who is still a child in the spirit but not lacking some features in his spirit man will yield result upon that impart compare to a spiritual born again man who is also a child in the spirit but is lacking features in his spirit man such an impart will find it hard to yield reasonable result.
That is why laying on of hands by spiritual fathers do produce different manifestation upon imparting. So being born again is a body that contains foundational truth of the kingdom in all its areas. Jesus said everything the Father gave him for them he has taught them. The Apostles didn't understand everything but Jesus laid the foundation of everything in them. That a teaching is tough or hard shouldn't make you run from church, true authentic grace teaching isn't childish in approach. Let me tell you something the most delicate and serious work in the kingdom is the rebirth process. Paul called it expert builders, they are the ones ought to handle this stage not some babies in Christ or new members in church. We have communized these things in church for Christ sake. Paul was the one handling conversion process during his time because the bible says he is the chief speaker while timothy was maintaining the church. Any serious church can train any member under 1year to handle a whole church but not rebirth process.
Follow us on twitter.com/servantboi, facebook.com/servantboy1
God bless.