Poor academic performance is one of the greatest concerns of parents over their children. This is one of the reasons why parents employ home teachers for their children or even change their children's incessantly in hope that things will change.
Moreover, teachers are not also pleased by when their students don't perform well academically. There is a saying which goes does "the success of a teacher depends on the success of his/her students" Therefore, it is important that parents, teachers, and students spot the cause(s)of poor academic performance before any action can be taken to solve the problem.
Below are the top causes of poor academic performance:
(i) Poverty
There is a direct link between poverty and academic performance. According to a research, children living below the poverty threshold are 1.3 times as likely as nonpoor children to experience learning disabilities and developmental delays. And the findings suggest that the effects of poverty on children's cognitive development occur early. This shows that there is a relationship between poverty and academic performance.
(ii) Teachers' approach to teaching or teaching methodology adopted
The approach teachers use to deliver the subject content to students will determine whether the students will understand or not. When the content is poorly delivered, it will tell on the performance of the students. It is common to see teachers teaching while students are not learning. This calls for re-evaluation by the teachers on his/her approach to teaching.
(iii) Poor approach to learning
A Student who in a way dislikes his/her teachers may find it difficult to understand the subject taught by such teachers. Moreover, not being attentive in class is another poor approach to learning. And failure to ask questions from your teachers when you are having difficulty to understand a particular aspect is a poor approach to learning.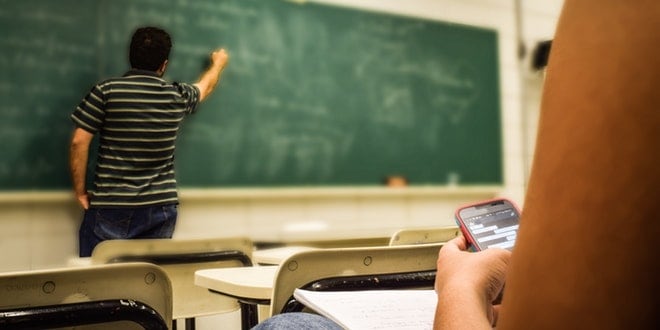 (iv) Poor inter-personal relation between teachers and students
Teachers must create an enabling environment where they are accessible by students. Teachers are not to teach only but also to inspire, motivate, show care, and cause their students to learn.
(v) Broken home experience
This is a problem caused by parents to their children. The effect of a broken home on children makes them lose concentration at school and even lead to losing of interest in learning.
(vi) Changing of teachers incessantly
Some schools are fond of changing teachers incessantly and this has its own contribution to poor academic performance by students. Sometimes it takes time for students to adapt to their new teachers, therefore, slowing down the learning process.
(vii) When the environment isn't conducive and stimulating enough for learning
Some of the things that aid learning are a good classroom, good teaching materials, class size, the school environment, etc. If all these are in a poor state, it will tell on the performance of the students.
(viii) Extensive reading/preparation for examinations
This is referred to as a fire brigade approach: preparing when the exam is fast approaching. Preparation should be early enough for in-depth/intensive study.
(ix) Hyperactive child
Students in this category tend to lose concentration if not properly handled by teachers and parents.
(x) Regularity of the students to the class
Students who miss classes may have challenges performing optimally.
(xi) When students are not ready to learn and laziness to study deeply (Recommended: How a student can read and understand effectively)