UMYU merit admission list for 2017/2018 academic session is out.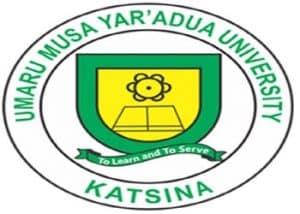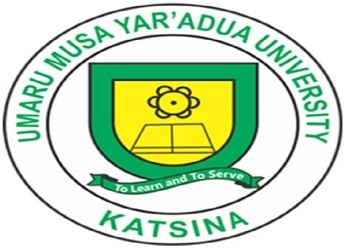 This is to inform the general Public and the prospective candidates that the management of Umaru Musa Yar'dua University (UMYU) has released the names of Jamb candidates admitted into the university for the 2017/2018 Academic Session.
The UMYU merit admission list is available below and you can confirm by visiting the University website umyu.edu.ng.
The Following Candidates are advised to immediately Log On to their JAMB Profile and accept their Offer of Admission.
JAMB Central Admission Processing System portal (CAPS) inducted by JAMB is used to check admission status. And this will enable candidates to Accept/Reject admission offer by their chosen University.
How to Use the JAMB CAPS is explained in this article. Click here for how to accept admission through JAMB CAPS
Congratulations to the admitted students.
| | S/NO | UTME REG NO | NAME | FACULTY | COURSE |
| --- | --- | --- | --- | --- | --- |
| | 1 | 75697718EF | Ali Abubakar sadiq | SOCIAL AND MANAGEMENT SCIENCES | BUSINESS ADMINISTRATION |
| | 2 | 76933292IB | Abdullahi Muhammad Sani | SOCIAL AND MANAGEMENT SCIENCES | BUSINESS ADMINISTRATION |
| | 3 | 75867968JH | Mahmud Muaz | SOCIAL AND MANAGEMENT SCIENCES | BUSINESS ADMINISTRATION |
| | 4 | 76565013II | Garba Aliyu | SOCIAL AND MANAGEMENT SCIENCES | BUSINESS ADMINISTRATION |
| | 5 | 76934855EI | Yahaya Gambo | SOCIAL AND MANAGEMENT SCIENCES | BUSINESS ADMINISTRATION |
| | 6 | 75641354GG | Nasiru Dahiru Sa'adu | SOCIAL AND MANAGEMENT SCIENCES | BUSINESS ADMINISTRATION |
| | 7 | 75627843FD | Bala Bello Bala | SOCIAL AND MANAGEMENT SCIENCES | BUSINESS ADMINISTRATION |
| | 8 | 76298064AG | Ibrahim Fatima Malumfashi | SOCIAL AND MANAGEMENT SCIENCES | BUSINESS ADMINISTRATION |
| | 9 | 76929739HA | Mu'azu Abubakar | SOCIAL AND MANAGEMENT SCIENCES | BUSINESS ADMINISTRATION |
| | 10 | 75645899BB | Murtala Abdullahi | SOCIAL AND MANAGEMENT SCIENCES | BUSINESS ADMINISTRATION |
| | 11 | 76931960AD | Mukhtar Khalifa | SOCIAL AND MANAGEMENT SCIENCES | BUSINESS ADMINISTRATION |
| | 12 | 75647770CE | Sa'idu Sa'id Sanda | SOCIAL AND MANAGEMENT SCIENCES | BUSINESS ADMINISTRATION |
| | 13 | 75452181DI | Iyad Usman Imam | SOCIAL AND MANAGEMENT SCIENCES | BUSINESS ADMINISTRATION |
| | 14 | 76295163HG | Hussaini Muazu | SOCIAL AND MANAGEMENT SCIENCES | BUSINESS ADMINISTRATION |
| | 15 | 76933080DI | Umar Abdulaziz | SOCIAL AND MANAGEMENT SCIENCES | BUSINESS ADMINISTRATION |
| | 16 | 75601261GF | Ahmed Sadiya | SOCIAL AND MANAGEMENT SCIENCES | BUSINESS ADMINISTRATION |
| | 17 | 76931400DE | Iliyasu Sanusi | SOCIAL AND MANAGEMENT SCIENCES | BUSINESS ADMINISTRATION |
| | 18 | 76289465AB | Muazu Hamza Isa | SOCIAL AND MANAGEMENT SCIENCES | BUSINESS ADMINISTRATION |
| | 19 | 76324278DB | Abdullahi Mujiburrahman | SOCIAL AND MANAGEMENT SCIENCES | BUSINESS ADMINISTRATION |
| | 20 | 76931771IF | Abdulazeez Abubakar | SOCIAL AND MANAGEMENT SCIENCES | BUSINESS ADMINISTRATION |
| | 21 | 76930242BG | Adamu Aminu | SOCIAL AND MANAGEMENT SCIENCES | BUSINESS ADMINISTRATION |
| | 22 | 75642588FA | Abba Aminu | SOCIAL AND MANAGEMENT SCIENCES | BUSINESS ADMINISTRATION |
| | 23 | 75640340AE | Hamisu Umar | SOCIAL AND MANAGEMENT SCIENCES | BUSINESS ADMINISTRATION |
| | 24 | 75451927CE | Salisu Safiyah Ibrahim | SOCIAL AND MANAGEMENT SCIENCES | BUSINESS ADMINISTRATION |
| | 25 | 76323316AH | Muhammad Maryam Hadi | SOCIAL AND MANAGEMENT SCIENCES | PUBLIC ADMINISTRATION |
| | 26 | 76321843GB | Muhammad Gaddafi | SOCIAL AND MANAGEMENT SCIENCES | PUBLIC ADMINISTRATION |
| | 27 | 75551614BE | Suleman Faruk Hamza | SOCIAL AND MANAGEMENT SCIENCES | PUBLIC ADMINISTRATION |
| | 28 | 76324680IG | Shakira Abdulrasheed Sulaiman | SOCIAL AND MANAGEMENT SCIENCES | PUBLIC ADMINISTRATION |
| | 29 | 76322479JD | Salisu Umar Ado | SOCIAL AND MANAGEMENT SCIENCES | PUBLIC ADMINISTRATION |
| | 30 | 76933200GG | Hashim Mudassir | SOCIAL AND MANAGEMENT SCIENCES | PUBLIC ADMINISTRATION |
| | 31 | 75646597FB | Alhassan Mannir | SOCIAL AND MANAGEMENT SCIENCES | PUBLIC ADMINISTRATION |
| | 32 | 76324609AI | Muazu Usman | SOCIAL AND MANAGEMENT SCIENCES | PUBLIC ADMINISTRATION |
| | 33 | 76322740IG | Adam Abdulganiyyu | SOCIAL AND MANAGEMENT SCIENCES | PUBLIC ADMINISTRATION |
| | 34 | 76927992HD | Ayuba Amina Buhari | SOCIAL AND MANAGEMENT SCIENCES | PUBLIC ADMINISTRATION |
| | 35 | 76929725BF | Adamu Aminu | SOCIAL AND MANAGEMENT SCIENCES | PUBLIC ADMINISTRATION |
| | 36 | 75646270GC | Muhammad Abubakar | SOCIAL AND MANAGEMENT SCIENCES | PUBLIC ADMINISTRATION |
| | 37 | 75645564EG | Lawal Abdullahi | SOCIAL AND MANAGEMENT SCIENCES | PUBLIC ADMINISTRATION |
| | 38 | 75652439IC | Sulaiman Khadija | SOCIAL AND MANAGEMENT SCIENCES | PUBLIC ADMINISTRATION |
| | 39 | 76320209BG | Lawal Kamaladeen Lema | SOCIAL AND MANAGEMENT SCIENCES | PUBLIC ADMINISTRATION |
| | 40 | 75643031HJ | Abdussalam Abubakar | SOCIAL AND MANAGEMENT SCIENCES | PUBLIC ADMINISTRATION |
| | 41 | 76923513CH | Suleman Yusuf | SOCIAL AND MANAGEMENT SCIENCES | PUBLIC ADMINISTRATION |
| | 42 | 75649916IF | Yusuf Sulaiman | SOCIAL AND MANAGEMENT SCIENCES | PUBLIC ADMINISTRATION |
| | 43 | 76905785FF | Muhammad Halima Abba | SOCIAL AND MANAGEMENT SCIENCES | PUBLIC ADMINISTRATION |
| | 44 | 75637772EF | Mansir Ibrahim | SOCIAL AND MANAGEMENT SCIENCES | PUBLIC ADMINISTRATION |
| | 45 | 75648965CI | Sa'adu Idris | SOCIAL AND MANAGEMENT SCIENCES | PUBLIC ADMINISTRATION |
| | 46 | 75638530AC | Musa Saminu | SOCIAL AND MANAGEMENT SCIENCES | PUBLIC ADMINISTRATION |
| | 47 | 75644641AC | Tijjani Yahya Balarabe | SOCIAL AND MANAGEMENT SCIENCES | PUBLIC ADMINISTRATION |
| | 48 | 76292188HH | Shehu Hussaini | SOCIAL AND MANAGEMENT SCIENCES | PUBLIC ADMINISTRATION |
| | 49 | 76933449JF | Gambo Ahmad | SOCIAL AND MANAGEMENT SCIENCES | PUBLIC ADMINISTRATION |
| | 50 | 75639527BI | Ibrahim Aisha Abbas | SOCIAL AND MANAGEMENT SCIENCES | PUBLIC ADMINISTRATION |
| | 51 | 76909476EA | Tawai Emmanuel Kaikeh | SOCIAL AND MANAGEMENT SCIENCES | PUBLIC ADMINISTRATION |
| | 52 | 75649006AC | Abdulganiyu Nimota | HUMANITIES | ENGLISH LANGUAGE |
| | 53 | 75647944IE | Mukhtar Zuwaira Usman | HUMANITIES | ENGLISH LANGUAGE |
| | 54 | 76323619GI | Sanusi Rabiatu Safana | HUMANITIES | ENGLISH LANGUAGE |
| | 55 | 76324418JG | Abutalib Adamu | HUMANITIES | ENGLISH LANGUAGE |
| | 56 | 76322343BG | Abdulsalam Ibrahim | HUMANITIES | ENGLISH LANGUAGE |
| | 57 | 76931619FG | Abdullahi Muttaka | HUMANITIES | ENGLISH LANGUAGE |
| | 58 | 76253284AB | Kabir Halima | HUMANITIES | ENGLISH LANGUAGE |
| | 59 | 75641308BA | Ibrahim Suleiman | HUMANITIES | ENGLISH LANGUAGE |
| | 60 | 76932935IF | Ibrahim Khadija | HUMANITIES | ENGLISH LANGUAGE |
| | 61 | 76933150CC | Musa Fatima Kangiwa | HUMANITIES | ENGLISH LANGUAGE |
| | 62 | 75650692IF | Abdulsamad Hauwa'u | HUMANITIES | ENGLISH LANGUAGE |
| | 63 | 75647427ID | Kabir Amina Muhammad | HUMANITIES | ENGLISH LANGUAGE |
| | 64 | 76324135HC | Haruna Ibrahim | HUMANITIES | ENGLISH LANGUAGE |
| | 65 | 75571090HH | Kabir Fatima Muhammad | HUMANITIES | ENGLISH LANGUAGE |
| | 66 | 75647046GC | Usman Nura | HUMANITIES | FRENCH |
| | 67 | 75645094AB | Muhammad Muhammad Sule | HUMANITIES | HAUSA |
| | 68 | 76931690DH | Ishaq Hafsat | HUMANITIES | HAUSA |
| | 69 | 75647246EE | Salmanu Mustapha | HUMANITIES | HAUSA |
| | 70 | 76322905HG | Abdulkadir Abdullahi | HUMANITIES | HAUSA |
| | 71 | 76932835JE | Umar Baraka | HUMANITIES | HAUSA |
| | 72 | 75553750AI | Safiyanu Muazu | HUMANITIES | HAUSA |
| | 73 | 75648044HF | Rabiu Abdullahi | HUMANITIES | HAUSA |
| | 74 | 76324083DE | Tijjani Abdulrahaman | HUMANITIES | HAUSA |
| | 75 | 76935103IA | Musaddiq Aisha | HUMANITIES | HAUSA |
| | 76 | 75640487EI | Zaharaddeen Bello | HUMANITIES | HAUSA |
| | 77 | 76931217AB | Abba Aliyu | HUMANITIES | HAUSA |
| | 78 | 75648350DA | Tijjani Maryam Idris | HUMANITIES | HAUSA |
| | 79 | 76932862BD | Abdullahi Abbas | HUMANITIES | HAUSA |
| | 80 | 75539068BG | Magaji Lawal | HUMANITIES | HAUSA |
| | 81 | 75642972GC | Muhammad Fatima | HUMANITIES | HAUSA |
| | 82 | 76322990BF | Ibrahim Aisha | HUMANITIES | HAUSA |
| | 83 | 76326038IG | Sani Halimatu Dannage | HUMANITIES | HAUSA |
| | 84 | 76322137FC | Hamisu Abdurrahaman | HUMANITIES | HAUSA |
| | 85 | 75639033EF | Nasiru Abdulmalik | HUMANITIES | HAUSA |
| | 86 | 76926707EI | Lawan Abubakar Tahir | HUMANITIES | HAUSA |
| | 87 | 76935194AB | Abdulsamad Buhari | HUMANITIES | HISTORY |
| | 88 | 75649249EJ | Rabiu Muhammad | HUMANITIES | HISTORY |
| | 89 | 76930785DG | Auwal Fatima Sani | HUMANITIES | HISTORY |
| | 90 | 75647660GD | Amadu Safiyanu | HUMANITIES | HISTORY |
| | 91 | 75639241AD | Ahmad Nawas | HUMANITIES | HISTORY |
| | 92 | 76930262FD | Amadu Ibrahim | HUMANITIES | HISTORY |
| | 93 | 76569485FI | Muhammed Mustapha | HUMANITIES | HISTORY |
| | 94 | 75640671HI | Sirajo Zakiyya | HUMANITIES | ISLAMIC STUDIES |
| | 95 | 75649584BE | Lawal Isah | HUMANITIES | ISLAMIC STUDIES |
| | 96 | 75640889AG | Abubakar Dayyabu Jiruwa | HUMANITIES | ISLAMIC STUDIES |
| | 97 | 75652424DA | Abubakar Hauwau | HUMANITIES | ISLAMIC STUDIES |
| | 98 | 75641781EG | Lawal Abdurrahman | HUMANITIES | ISLAMIC STUDIES |
| | 99 | 75639949BD | Sulaiman Abubakar | HUMANITIES | ISLAMIC STUDIES |
| | 100 | 75647842AC | Usman Abubakar Abdullahi | HUMANITIES | ISLAMIC STUDIES |
| | 101 | 76325855FD | Umar Safina Danjuma | HUMANITIES | ISLAMIC STUDIES |
| | 102 | 76931145CD | Amadu Hadiza | HUMANITIES | ISLAMIC STUDIES |
| | 103 | 76930765JG | Isaka Haruna | HUMANITIES | ISLAMIC STUDIES |
| | 104 | 75649369HH | Audi Abdurrahman | HUMANITIES | ISLAMIC STUDIES |
| | 105 | 75644197HD | Abdullahi Maryam | HUMANITIES | ISLAMIC STUDIES |
| | 106 | 75649853IA | Kabir Usman | HUMANITIES | ISLAMIC STUDIES |
| | 107 | 75639655CC | Mustapha Ibrahim | HUMANITIES | ISLAMIC STUDIES |
| | 108 | 76322528ED | Rufai Nana | HUMANITIES | ISLAMIC STUDIES |
| | 109 | 75645175EJ | Halilu Muhammadu | HUMANITIES | ISLAMIC STUDIES |
| | 110 | 75640973EF | Sani Muhammad Lawal | HUMANITIES | ISLAMIC STUDIES |
| | 111 | 76322828BG | Lawal Dikko | HUMANITIES | ISLAMIC STUDIES |
| | 112 | 75641163FH | Bello Zainab | HUMANITIES | ISLAMIC STUDIES |
| | 113 | 76935428HF | Usman Sadi | HUMANITIES | ISLAMIC STUDIES |
| | 114 | 75640704HG | Abdulrahman Abdulmumini | HUMANITIES | ISLAMIC STUDIES |
| | 115 | 76322932JC | Abdullahi Sagir | HUMANITIES | ISLAMIC STUDIES |
| | 116 | 76309342CF | Basiru Ismail Lawan | HUMANITIES | ISLAMIC STUDIES |
| | 117 | 76389420GA | Sani Barhaya Muhammed | HUMANITIES | ISLAMIC STUDIES |
| | 118 | 75769579JD | Ismail Shittu | HUMANITIES | ISLAMIC STUDIES |
| | 119 | 75651729HI | Abdulkarim Bello | HUMANITIES | ISLAMIC STUDIES |
| | 120 | 76324200HB | Ashiru Maryam Mani | HUMANITIES | ISLAMIC STUDIES |
| | 121 | 76931646HC | Ibrahim Ismail | HUMANITIES | ISLAMIC STUDIES |
| | 122 | 75610960GI | Abdullahi Abubakar | HUMANITIES | ISLAMIC STUDIES |
| | 123 | 75648598GC | Dahiru Umar | HUMANITIES | ARABIC |
| | 124 | 76934955DJ | Abdurrahman Aliyu | HUMANITIES | ARABIC |
| | 125 | 76931206DE | Alkasim Halliru | HUMANITIES | ARABIC |
| | 126 | 75643080CJ | Lawal Aminu | HUMANITIES | ARABIC |
| | 127 | 75649452CC | Umar Tasiu | HUMANITIES | ARABIC |
| | 128 | 75649755ID | Ahmad Dahiru | HUMANITIES | ARABIC |
| | 129 | 75648940AG | Mu'azu Lawal Yusuf | HUMANITIES | ARABIC |
| | 130 | 76326333HE | Umar Muhammad | HUMANITIES | ARABIC |
| | 131 | 75640607HG | Babangida Abduljalil Abbas | HUMANITIES | ARABIC |
| | 132 | 75646097JG | Isah Musa | HUMANITIES | ARABIC |
| | 133 | 76564326BF | Muhammad Murtala | HUMANITIES | ARABIC |
| | 134 | 75640826AB | Adamu Nura | HUMANITIES | ARABIC |
| | 135 | 76931617GC | Lawal Ibrahim | HUMANITIES | ARABIC |
| | 136 | 76325126AJ | Iliyasu Safara'u | HUMANITIES | ARABIC |
| | 137 | 75646841JF | Kabir Sariyyu Dandume | HUMANITIES | ARABIC |
| | 138 | 76930811FF | Muhammad Salisu | HUMANITIES | ARABIC |
| | 139 | 75639594BB | Muhammad Ahmad Yarima | HUMANITIES | ARABIC |
| | 140 | 76855035BF | Umar Adam | HUMANITIES | ARABIC |
| | 141 | 75643761CD | Aminu Maryam Kofar-bai | LAW | LAW |
| | 142 | 75641914DF | Bishir Abubakar | LAW | LAW |
| | 143 | 76323382AD | Salisu Abdullahi | LAW | LAW |
| | 144 | 75649763FJ | Suleiman Abdulrahman Imam | LAW | LAW |
| | 145 | 75584043BI | Ayuba Agnes | LAW | LAW |
| | 146 | 75643186AC | Abdu Sale Mashi | LAW | LAW |
| | 147 | 75652394CD | Garba Maryam Haruna | LAW | LAW |
| | 148 | 75537726GF | maharazu abdulaziz | LAW | LAW |
| | 149 | 75439594GG | Hassan Usman Habiba | LAW | LAW |
| | 150 | 76933688FH | Suleiman Al-mustapha | LAW | LAW |
| | 151 | 76398705EE | Mahmud Rukayyat Bala | LAW | LAW |
| | 152 | 75644014EA | Dahiru Mohammed Sanusi | LAW | LAW |
| | 153 | 76301316EH | Nasir Umar Umar | LAW | LAW |
| | 154 | 75642307CA | Jaafar Maryam | LAW | LAW |
| | 155 | 76932536CB | Sule Hamza | LAW | LAW |
| | 156 | 75653176AF | Umaru Zainab | LAW | LAW |
| | 157 | 75640721CF | Ibrahim Muhammad | LAW | LAW |
| | 158 | 75641463DA | Anako Dominic Dio | LAW | LAW |
| | 159 | 75352125II | ayuba danlami | NATURAL AND APPLIED SCIENCES | BIOCHEMISTRY |
| | 160 | 75641775GE | Lawal Ahmad Umar | NATURAL AND APPLIED SCIENCES | BIOCHEMISTRY |
| | 161 | 76459032GF | dayyabu zayyad | NATURAL AND APPLIED SCIENCES | BIOCHEMISTRY |
| | 162 | 75641543IB | Kabir Bilkisu Gafia | NATURAL AND APPLIED SCIENCES | BIOCHEMISTRY |
| | 163 | 76323494FF | Yusuf Ahmad Ibrahim | NATURAL AND APPLIED SCIENCES | BIOCHEMISTRY |
| | 164 | 75645629EF | Ahmad Umar | NATURAL AND APPLIED SCIENCES | BIOCHEMISTRY |
| | 165 | 75647460IB | Bature Abubakar | NATURAL AND APPLIED SCIENCES | BIOCHEMISTRY |
| | 166 | 76916003FD | Kanti Khadija Saad | NATURAL AND APPLIED SCIENCES | BIOCHEMISTRY |
| | 167 | 75647546BH | Musa Abdurrahman Karare | NATURAL AND APPLIED SCIENCES | BIOCHEMISTRY |
| | 168 | 75646125BC | Muhammad Haruna Aminu | NATURAL AND APPLIED SCIENCES | BIOCHEMISTRY |
| | 169 | 75560128IA | Murtala Rabiatu Hussain | NATURAL AND APPLIED SCIENCES | BIOCHEMISTRY |
| | 170 | 75650400II | Samaila Haruna | NATURAL AND APPLIED SCIENCES | BIOCHEMISTRY |
| | 171 | 76538974CD | Hassan Ibrahim | NATURAL AND APPLIED SCIENCES | BIOCHEMISTRY |
| | 172 | 75638632IE | Abdul'azeez Amina | NATURAL AND APPLIED SCIENCES | BIOCHEMISTRY |
| | 173 | 75639984AF | Sani Abubakar Bk. | NATURAL AND APPLIED SCIENCES | BIOCHEMISTRY |
| | 174 | 76324724FB | Lawal Hajara Garba | NATURAL AND APPLIED SCIENCES | BIOCHEMISTRY |
| | 175 | 76323367EI | Sadi Mustapha | NATURAL AND APPLIED SCIENCES | BIOCHEMISTRY |
| | 176 | 76049252CH | Abdulmajid Ahmad | NATURAL AND APPLIED SCIENCES | BIOCHEMISTRY |
| | 177 | 76931918DC | Isah Abdullahi | NATURAL AND APPLIED SCIENCES | BIOCHEMISTRY |
| | 178 | 76323898AH | Tukur Mahdi | NATURAL AND APPLIED SCIENCES | BIOCHEMISTRY |
| | 179 | 76326613BA | Isiyaku Abubakar | NATURAL AND APPLIED SCIENCES | BIOCHEMISTRY |
| | 180 | 75638473HG | Habib Khadijah Ilyas | NATURAL AND APPLIED SCIENCES | BIOCHEMISTRY |
| | 181 | 75650740DI | Yusuf Hadiza | NATURAL AND APPLIED SCIENCES | BIOCHEMISTRY |
| | 182 | 76933981FB | Haruna Aliyu | NATURAL AND APPLIED SCIENCES | BIOCHEMISTRY |
| | 183 | 75643141EA | Bello Abdulra'uf | NATURAL AND APPLIED SCIENCES | BIOCHEMISTRY |
| | 184 | 75650433IG | Lawal Salahuddeen | NATURAL AND APPLIED SCIENCES | BIOCHEMISTRY |
| | 185 | 75638457CH | Muhammad Muhammad Ahmad | NATURAL AND APPLIED SCIENCES | BIOCHEMISTRY |
| | 186 | 75652430BC | Nura Murtala Muhammad | NATURAL AND APPLIED SCIENCES | BIOCHEMISTRY |
| | 187 | 76933590GA | Dikko Umar Nasir | NATURAL AND APPLIED SCIENCES | BIOCHEMISTRY |
| | 188 | 75645579AB | Mainasara Muhammad | NATURAL AND APPLIED SCIENCES | BIOCHEMISTRY |
| | 189 | 75648317DC | Aliyu Ibrahim | NATURAL AND APPLIED SCIENCES | BIOCHEMISTRY |
| | 190 | 75647634EE | Aminu Muhammad Bello | NATURAL AND APPLIED SCIENCES | BIOCHEMISTRY |
| | 191 | 75644768AJ | Abdullahi Armaya'u | NATURAL AND APPLIED SCIENCES | BIOCHEMISTRY |
| | 192 | 75602208DH | Buhari Badi'atu Muhammad | NATURAL AND APPLIED SCIENCES | BIOCHEMISTRY |
| | 193 | 76933953DI | Usman Abubakar Ma'aji | NATURAL AND APPLIED SCIENCES | BIOCHEMISTRY |
| | 194 | 75439011GJ | Muhammad Murtala Fatima | NATURAL AND APPLIED SCIENCES | BIOCHEMISTRY |
| | 195 | 75640510HG | Bello Abdullahi | NATURAL AND APPLIED SCIENCES | CHEMISTRY |
| | 196 | 75641085JH | Bature Aliyu | NATURAL AND APPLIED SCIENCES | CHEMISTRY |
| | 197 | 76323534DC | Ibrahim Ahmad | NATURAL AND APPLIED SCIENCES | CHEMISTRY |
| | 198 | 75646249CI | Ibrahim Umar | NATURAL AND APPLIED SCIENCES | CHEMISTRY |
| | 199 | 75649882JA | Lawal Maryam Darma | NATURAL AND APPLIED SCIENCES | CHEMISTRY |
| | 200 | 75634060CG | Dahiru Abubakar Muhammad | NATURAL AND APPLIED SCIENCES | CHEMISTRY |
| | 201 | 76933657FD | Usman Sulaiman Rabe | NATURAL AND APPLIED SCIENCES | CHEMISTRY |
| | 202 | 76324934AD | Ibrahim Abdurrahman Ruma | NATURAL AND APPLIED SCIENCES | CHEMISTRY |
| | 203 | 76932970HH | Ibrahim Nasir | NATURAL AND APPLIED SCIENCES | CHEMISTRY |
| | 204 | 76930358FG | Salisu Hamisu Abdulaziz | NATURAL AND APPLIED SCIENCES | CHEMISTRY |
| | 205 | 75643498DG | Bashir Abdulhakim | NATURAL AND APPLIED SCIENCES | CHEMISTRY |
| | 206 | 75640772GG | Hamisu Abubakar | NATURAL AND APPLIED SCIENCES | CHEMISTRY |
| | 207 | 75647793FC | Yusuf Abubakar Aliyu | NATURAL AND APPLIED SCIENCES | CHEMISTRY |
| | 208 | 76933097IE | Sa'idu Abubakar Abba | NATURAL AND APPLIED SCIENCES | CHEMISTRY |
| | 209 | 75642511IH | Lawal Hayatuddeen | NATURAL AND APPLIED SCIENCES | CHEMISTRY |
| | 210 | 76325771BE | Abdu Amina Bello | NATURAL AND APPLIED SCIENCES | CHEMISTRY |
| | 211 | 75647578BI | Abdullahi Suleiman | NATURAL AND APPLIED SCIENCES | CHEMISTRY |
| | 212 | 76323285AD | Lawal Shamsu G | NATURAL AND APPLIED SCIENCES | CHEMISTRY |
| | 213 | 75639068DH | Abubakar Umar | NATURAL AND APPLIED SCIENCES | CHEMISTRY |
| | 214 | 75638541GG | Magaji Tukur | NATURAL AND APPLIED SCIENCES | CHEMISTRY |
| | 215 | 75993017EJ | Isa Aishatu Abdullahi | NATURAL AND APPLIED SCIENCES | CHEMISTRY |
| | 216 | 76326165JD | Saleh Lawal Aminu | NATURAL AND APPLIED SCIENCES | COMPUTER SCIENCE |
| | 217 | 75642808GJ | Tanimu Husaini Babale | NATURAL AND APPLIED SCIENCES | COMPUTER SCIENCE |
| | 218 | 75652297CD | Abdullahi Aliyu Idris | NATURAL AND APPLIED SCIENCES | COMPUTER SCIENCE |
| | 219 | 75606045GJ | Kamal Mansir | NATURAL AND APPLIED SCIENCES | COMPUTER SCIENCE |
| | 220 | 76325025CB | Abdulkadir Musaddiq | NATURAL AND APPLIED SCIENCES | COMPUTER SCIENCE |
| | 221 | 76934288AD | Lawal Sulaiman Rimi | NATURAL AND APPLIED SCIENCES | COMPUTER SCIENCE |
| | 222 | 76933664DC | Yahaya Ibrahim Rabiu | NATURAL AND APPLIED SCIENCES | COMPUTER SCIENCE |
| | 223 | 76322763BH | Dalhat Saadatu Gani | NATURAL AND APPLIED SCIENCES | COMPUTER SCIENCE |
| | 224 | 76321834II | Rabe Naziru | NATURAL AND APPLIED SCIENCES | COMPUTER SCIENCE |
| | 225 | 75639202CD | Suleiman Muhammad maccido | NATURAL AND APPLIED SCIENCES | COMPUTER SCIENCE |
| | 226 | 75643034HA | Auwal Khubaib Abdurrahman | NATURAL AND APPLIED SCIENCES | COMPUTER SCIENCE |
| | 227 | 75638460BI | Mustapha Abubakar Junior | NATURAL AND APPLIED SCIENCES | COMPUTER SCIENCE |
| | 228 | 75652262DB | Salisu Abdulaziz Ibrahim | NATURAL AND APPLIED SCIENCES | COMPUTER SCIENCE |
| | 229 | 75546938HE | Mustapha Safiya | NATURAL AND APPLIED SCIENCES | COMPUTER SCIENCE |
| | 230 | 75649246FI | Dahiru Dalhatu Muhammad | NATURAL AND APPLIED SCIENCES | COMPUTER SCIENCE |
| | 231 | 76325210EI | Aliyu Ishaq Madugu | NATURAL AND APPLIED SCIENCES | COMPUTER SCIENCE |
| | 232 | 76323766BF | Othman Sumayya Umar | NATURAL AND APPLIED SCIENCES | COMPUTER SCIENCE |
| | 233 | 75572723CI | Kabir Tanimu Saulawa | NATURAL AND APPLIED SCIENCES | COMPUTER SCIENCE |
| | 234 | 75557183II | Abduljalal Jibril | NATURAL AND APPLIED SCIENCES | COMPUTER SCIENCE |
| | 235 | 76538973CG | Umar Ibrahim Dikko | NATURAL AND APPLIED SCIENCES | COMPUTER SCIENCE |
| | 236 | 76933914FI | Abbas Luqman | NATURAL AND APPLIED SCIENCES | COMPUTER SCIENCE |
| | 237 | 76322434DE | Musa Halimatu Lawal | NATURAL AND APPLIED SCIENCES | COMPUTER SCIENCE |
| | 238 | 77000372BJ | Ladan Suleiman Suleiman | NATURAL AND APPLIED SCIENCES | COMPUTER SCIENCE |
| | 239 | 75558959JF | Ibrahim Abdullahi Rufai | NATURAL AND APPLIED SCIENCES | COMPUTER SCIENCE |
| | 240 | 75637885JE | Abdussalam Ibrahim | NATURAL AND APPLIED SCIENCES | COMPUTER SCIENCE |
| | 241 | 76321874GF | Abdurrashid Murtala | NATURAL AND APPLIED SCIENCES | COMPUTER SCIENCE |
| | 242 | 76324421IH | Idris Aminu Ibrahim | NATURAL AND APPLIED SCIENCES | COMPUTER SCIENCE |
| | 243 | 75649437GH | Umar Imrana | NATURAL AND APPLIED SCIENCES | COMPUTER SCIENCE |
| | 244 | 75874725AC | Halilu Sani | NATURAL AND APPLIED SCIENCES | COMPUTER SCIENCE |
| | 245 | 76561574CG | Lawal Saidu | NATURAL AND APPLIED SCIENCES | COMPUTER SCIENCE |
| | 246 | 75538580CF | Lawal Bishir Ladan | NATURAL AND APPLIED SCIENCES | COMPUTER SCIENCE |
| | 247 | 76936196AC | salisu aminu | NATURAL AND APPLIED SCIENCES | COMPUTER SCIENCE |
| | 248 | 76932687FD | Sani Muhammad Yunusa | NATURAL AND APPLIED SCIENCES | COMPUTER SCIENCE |
| | 249 | 75642146BI | Ahmad Abdullahi Lema | NATURAL AND APPLIED SCIENCES | COMPUTER SCIENCE |
| | 250 | 75649960FA | Tijjani Bishir Mohammed | NATURAL AND APPLIED SCIENCES | COMPUTER SCIENCE |
| | 251 | 76565017HG | Garba Mustapha | NATURAL AND APPLIED SCIENCES | COMPUTER SCIENCE |
| | 252 | 75639101DF | Abubakar Abdullahi | NATURAL AND APPLIED SCIENCES | COMPUTER SCIENCE |
| | 253 | 76934128JF | Sani Mudansir | NATURAL AND APPLIED SCIENCES | COMPUTER SCIENCE |
| | 254 | 75642779FJ | Suleiman Nasir Suleiman | NATURAL AND APPLIED SCIENCES | COMPUTER SCIENCE |
| | 255 | 76562532GC | Gide Ibrahim | NATURAL AND APPLIED SCIENCES | COMPUTER SCIENCE |
| | 256 | 75557677GB | Ahmad Faiz | NATURAL AND APPLIED SCIENCES | COMPUTER SCIENCE |
| | 257 | 76564012IE | Auwal Abdullahi | NATURAL AND APPLIED SCIENCES | COMPUTER SCIENCE |
| | 258 | 75638699HH | Umar Ashiru Muhammad | NATURAL AND APPLIED SCIENCES | COMPUTER SCIENCE |
| | 259 | 76930138DH | Bala Asma'u Falalu | NATURAL AND APPLIED SCIENCES | COMPUTER SCIENCE |
| | 260 | 75578594GJ | Danjuma Mustapha Garba | NATURAL AND APPLIED SCIENCES | COMPUTER SCIENCE |
| | 261 | 76322415JB | Haruna Murtala Ahmad | NATURAL AND APPLIED SCIENCES | COMPUTER SCIENCE |
| | 262 | 76934308EA | Mustapha Muhammad Aminu | NATURAL AND APPLIED SCIENCES | COMPUTER SCIENCE |
| | 263 | 75642340BI | Rabiu Abdullahi Muhammad | NATURAL AND APPLIED SCIENCES | COMPUTER SCIENCE |
| | 264 | 76306618EJ | Maikudi Aisha Sanusi | NATURAL AND APPLIED SCIENCES | COMPUTER SCIENCE |
| | 265 | 76325799CH | Yunusa Muhammad Shehu | NATURAL AND APPLIED SCIENCES | COMPUTER SCIENCE |
| | 266 | 76323310CF | Abudulazeez Muhammadu | NATURAL AND APPLIED SCIENCES | COMPUTER SCIENCE |
| | 267 | 75639762IJ | Yusuf Lukman | NATURAL AND APPLIED SCIENCES | COMPUTER SCIENCE |
| | 268 | 76932857CI | Abubakar Abubakar Marafa | NATURAL AND APPLIED SCIENCES | COMPUTER SCIENCE |
| | 269 | 76310789EJ | Sabi'u Abubakar | NATURAL AND APPLIED SCIENCES | COMPUTER SCIENCE |
| | 270 | 75645059AJ | Murtala Saifullahi | NATURAL AND APPLIED SCIENCES | COMPUTER SCIENCE |
| | 271 | 75651231CA | Abdullahi Iliyasu | NATURAL AND APPLIED SCIENCES | COMPUTER SCIENCE |
| | 272 | 76932896AI | Ibrahim Nasir | NATURAL AND APPLIED SCIENCES | COMPUTER SCIENCE |
| | 273 | 75650182GD | Abdullahi Abubakar Abdu | NATURAL AND APPLIED SCIENCES | COMPUTER SCIENCE |
| | 274 | 75645003IA | Mukhtar Fadila | NATURAL AND APPLIED SCIENCES | COMPUTER SCIENCE |
| | 275 | 75638364BF | Haris Ibrahim L | NATURAL AND APPLIED SCIENCES | COMPUTER SCIENCE |
| | 276 | 75640137DB | Hamisu Ahmad | NATURAL AND APPLIED SCIENCES | COMPUTER SCIENCE |
| | 277 | 75644728DC | Sahalu Armaya'u | NATURAL AND APPLIED SCIENCES | COMPUTER SCIENCE |
| | 278 | 76322869IH | Abdulkarim Sharifat | NATURAL AND APPLIED SCIENCES | COMPUTER SCIENCE |
| | 279 | 75648146GA | Abubakar Ibrahim Dan Mallan | NATURAL AND APPLIED SCIENCES | COMPUTER SCIENCE |
| | 280 | 75639849CC | Saidu Aliyu | NATURAL AND APPLIED SCIENCES | COMPUTER SCIENCE |
| | 281 | 75645781HE | Ahmed Salim | NATURAL AND APPLIED SCIENCES | COMPUTER SCIENCE |
| | 282 | 76444082AE | Aliyu Umar Musa | NATURAL AND APPLIED SCIENCES | COMPUTER SCIENCE |
| | 283 | 76322092JA | Kabir Abdullahi | NATURAL AND APPLIED SCIENCES | COMPUTER SCIENCE |
| | 284 | 75648157CH | Abubakar Ibrahim Tsagem | NATURAL AND APPLIED SCIENCES | COMPUTER SCIENCE |
| | 285 | 75651089FI | Umar Abdullahi Garba | NATURAL AND APPLIED SCIENCES | COMPUTER SCIENCE |
| | 286 | 75647783IC | Ahmad Fatima Bindawa | NATURAL AND APPLIED SCIENCES | COMPUTER SCIENCE |
| | 287 | 75557831IE | Abdullahi Adamu Musa | NATURAL AND APPLIED SCIENCES | COMPUTER SCIENCE |
| | 288 | 76322858CD | Sada Aminu Abdullahi | NATURAL AND APPLIED SCIENCES | COMPUTER SCIENCE |
| | 289 | 76307400DB | Elmarzuq Aliyu Abdullahi | NATURAL AND APPLIED SCIENCES | COMPUTER SCIENCE |
| | 290 | 75640748EB | Jamilu Abubakar Umar | NATURAL AND APPLIED SCIENCES | COMPUTER SCIENCE |
| | 291 | 77177875EA | Abdullahi Abdulmajid | NATURAL AND APPLIED SCIENCES | COMPUTER SCIENCE |
| | 292 | 75642772IA | Yakubu Ahmad | NATURAL AND APPLIED SCIENCES | COMPUTER SCIENCE |
| | 293 | 76906464FF | Bello Maryam Damagum | NATURAL AND APPLIED SCIENCES | COMPUTER SCIENCE |
| | 294 | 76931786EA | Adam Ibrahim | NATURAL AND APPLIED SCIENCES | COMPUTER SCIENCE |
| | 295 | 75647824FG | Magaji Umar | NATURAL AND APPLIED SCIENCES | COMPUTER SCIENCE |
| | 296 | 76905972HG | Ibrahim Zayyan Bala | NATURAL AND APPLIED SCIENCES | COMPUTER SCIENCE |
| | 297 | 76936417BI | Lawal Sulaiman | NATURAL AND APPLIED SCIENCES | INDUSTRIAL CHEMISTRY |
| | 298 | 75640363DC | Ibrahim Zainab | NATURAL AND APPLIED SCIENCES | INDUSTRIAL CHEMISTRY |
| | 299 | 76930911EG | Ibrahim Nura Dikko | NATURAL AND APPLIED SCIENCES | INDUSTRIAL CHEMISTRY |
| | 300 | 76324521HI | Galadima Bello | NATURAL AND APPLIED SCIENCES | INDUSTRIAL CHEMISTRY |
| | 301 | 75645755FF | markus saminu | NATURAL AND APPLIED SCIENCES | INDUSTRIAL CHEMISTRY |
| | 302 | 76935942IF | Garba Ishaq | NATURAL AND APPLIED SCIENCES | INDUSTRIAL CHEMISTRY |
| | 303 | 75638256EI | Auwal Yahaya | NATURAL AND APPLIED SCIENCES | INDUSTRIAL CHEMISTRY |
| | 304 | 76934516JF | Ibrahim Abdullahi Girka | NATURAL AND APPLIED SCIENCES | INDUSTRIAL CHEMISTRY |
| | 305 | 76262854AD | Aminu Musa | NATURAL AND APPLIED SCIENCES | INDUSTRIAL CHEMISTRY |
| | 306 | 75647332HH | Musa Auwal Jamo | NATURAL AND APPLIED SCIENCES | INDUSTRIAL CHEMISTRY |
| | 307 | 76931118AH | Umar Mustapha | NATURAL AND APPLIED SCIENCES | INDUSTRIAL CHEMISTRY |
| | 308 | 75560846GA | Ahmad Salihu Ibrahim | NATURAL AND APPLIED SCIENCES | INDUSTRIAL CHEMISTRY |
| | 309 | 75651383EJ | Umar Sani | NATURAL AND APPLIED SCIENCES | INDUSTRIAL CHEMISTRY |
| | 310 | 76326036JC | Yusuf Ihsan Kuringafa | NATURAL AND APPLIED SCIENCES | INDUSTRIAL CHEMISTRY |
| | 311 | 75639866GI | Lawal Sani Mazad | NATURAL AND APPLIED SCIENCES | INDUSTRIAL CHEMISTRY |
| | 312 | 76322664CD | ABUBAKAR MURTALA | NATURAL AND APPLIED SCIENCES | INDUSTRIAL CHEMISTRY |
| | 313 | 75650621AH | Maikudi Aminu | NATURAL AND APPLIED SCIENCES | INDUSTRIAL CHEMISTRY |
| | 314 | 75603735BF | Tijjani Abubakar Sukuntuni | NATURAL AND APPLIED SCIENCES | INDUSTRIAL CHEMISTRY |
| | 315 | 75650012II | Musa Sulaiman | NATURAL AND APPLIED SCIENCES | INDUSTRIAL CHEMISTRY |
| | 316 | 76563554AD | Ibrahim Umar | NATURAL AND APPLIED SCIENCES | INDUSTRIAL CHEMISTRY |
| | 317 | 76930873GD | Maharazu Auwal | NATURAL AND APPLIED SCIENCES | INDUSTRIAL CHEMISTRY |
| | 318 | 76323005GH | Abubakar Shamsudeen Yaradua | NATURAL AND APPLIED SCIENCES | INDUSTRIAL CHEMISTRY |
| | 319 | 75650243HE | Idris Abubakar Muhammad | NATURAL AND APPLIED SCIENCES | INDUSTRIAL CHEMISTRY |
| | 320 | 75645268GB | Muhammad Usama Sani | NATURAL AND APPLIED SCIENCES | INDUSTRIAL CHEMISTRY |
| | 321 | 76322912FF | Abba Abububakar | NATURAL AND APPLIED SCIENCES | INDUSTRIAL CHEMISTRY |
| | 322 | 76932677ID | Sada Abubakar | NATURAL AND APPLIED SCIENCES | INDUSTRIAL CHEMISTRY |
| | 323 | 76295090AE | Kabir Umar | NATURAL AND APPLIED SCIENCES | INDUSTRIAL CHEMISTRY |
| | 324 | 75645244DG | Sunusi Hamza | NATURAL AND APPLIED SCIENCES | INDUSTRIAL CHEMISTRY |
| | 325 | 75646293JA | Bello Abdullahi Muhammad | NATURAL AND APPLIED SCIENCES | INDUSTRIAL CHEMISTRY |
| | 326 | 76324318AI | Habibu Buhari Funtua | NATURAL AND APPLIED SCIENCES | INDUSTRIAL CHEMISTRY |
| | 327 | 75640248IG | Garba Aminu | NATURAL AND APPLIED SCIENCES | INDUSTRIAL CHEMISTRY |
| | 328 | 76932380AE | Sadiq Abdulrahman Abdullahi | NATURAL AND APPLIED SCIENCES | INDUSTRIAL CHEMISTRY |
| | 329 | 75644089AJ | Abdul-hadi Umar Matazu | NATURAL AND APPLIED SCIENCES | INDUSTRIAL CHEMISTRY |
| | 330 | 76324431FH | Lawal Muhammad | NATURAL AND APPLIED SCIENCES | INDUSTRIAL CHEMISTRY |
| | 331 | 76323201GB | Shitu Almustapha | NATURAL AND APPLIED SCIENCES | INDUSTRIAL CHEMISTRY |
| | 332 | 76930013CE | Bashir Alamin | NATURAL AND APPLIED SCIENCES | INDUSTRIAL CHEMISTRY |
| | 333 | 75643048CI | Isiyaku Haruna Dankasin | NATURAL AND APPLIED SCIENCES | INDUSTRIAL CHEMISTRY |
| | 334 | 77166008EC | Gambo Mubarak Abubakar | NATURAL AND APPLIED SCIENCES | INDUSTRIAL CHEMISTRY |
| | 335 | 76088679IG | Abdullahi Hussaini | EDUCATION | LIBRARY AND INFORMATION SCIENCE |
| | 336 | 75640714EG | Kaita Rabiu Habibu | EDUCATION | LIBRARY AND INFORMATION SCIENCE |
| | 337 | 75649526JB | Abubakar Aminu | EDUCATION | LIBRARY AND INFORMATION SCIENCE |
| | 338 | 75639472IG | Abubakar Yusuf | EDUCATION | LIBRARY AND INFORMATION SCIENCE |
| | 339 | 76325529GB | Dalhatu Usman | EDUCATION | LIBRARY AND INFORMATION SCIENCE |
| | 340 | 76324993CA | Yahaya Khadijah Bello | EDUCATION | LIBRARY AND INFORMATION SCIENCE |
| | 341 | 76933197HF | Sani Muhammad Zayyana | EDUCATION | LIBRARY AND INFORMATION SCIENCE |
| | 342 | 75643180CA | Yusuf Muhammad Nata'ala | EDUCATION | LIBRARY AND INFORMATION SCIENCE |
| | 343 | 75646737BJ | Ja'afaru Farida Ahmed | EDUCATION | LIBRARY AND INFORMATION SCIENCE |
| | 344 | 75644657FB | Dikko Abdulrasheed | EDUCATION | LIBRARY AND INFORMATION SCIENCE |
| | 345 | 76536555AF | Bello Asma'u Mukhtar | EDUCATION | LIBRARY AND INFORMATION SCIENCE |
| | 346 | 76931394FC | Mannir Idris | EDUCATION | LIBRARY AND INFORMATION SCIENCE |
| | 347 | 75639470JC | Sulaiman Hamisu | EDUCATION | LIBRARY AND INFORMATION SCIENCE |
| | 348 | 76325730EA | Isah Tasiu | EDUCATION | LIBRARY AND INFORMATION SCIENCE |
| | 349 | 76930781EI | Abdullahi Abubakar Sani | EDUCATION | LIBRARY AND INFORMATION SCIENCE |
| | 350 | 76932958BG | Bishir Ibrahim | EDUCATION | LIBRARY AND INFORMATION SCIENCE |
| | 351 | 76324949FF | Siraj Alameen Muhammad | EDUCATION | LIBRARY AND INFORMATION SCIENCE |
| | 352 | 75641646GD | Yusuf Khadijah Ibrahim | EDUCATION | LIBRARY AND INFORMATION SCIENCE |
| | 353 | 75643402DD | Shehu Sani | EDUCATION | LIBRARY AND INFORMATION SCIENCE |
| | 354 | 76929612GD | Salisu Abdullahi | EDUCATION | LIBRARY AND INFORMATION SCIENCE |
| | 355 | 76929557DE | Garba Na'im | EDUCATION | LIBRARY AND INFORMATION SCIENCE |
| | 356 | 75648554JH | Ishaq Babangida Musa | EDUCATION | LIBRARY AND INFORMATION SCIENCE |
| | 357 | 76933558FJ | Bala Aliyu | EDUCATION | LIBRARY AND INFORMATION SCIENCE |
| | 358 | 75645675AE | Hussaini Abdulhakeem | EDUCATION | LIBRARY AND INFORMATION SCIENCE |
| | 359 | 76936465GI | Surajo Abdulmalik | EDUCATION | LIBRARY AND INFORMATION SCIENCE |
| | 360 | 75642780FG | Ahmed Usman | EDUCATION | LIBRARY AND INFORMATION SCIENCE |
| | 361 | 76324682IA | Nura Yusuf Muhammad | EDUCATION | LIBRARY AND INFORMATION SCIENCE |
| | 362 | 75643547ID | Ashiru Rabiatu Bello | EDUCATION | LIBRARY AND INFORMATION SCIENCE |
| | 363 | 76930382IB | Shehu Yandaki Kabir | EDUCATION | LIBRARY AND INFORMATION SCIENCE |
| | 364 | 75644869JE | Jibrin B.k Nuratu | EDUCATION | LIBRARY AND INFORMATION SCIENCE |
| | 365 | 76930128GH | Abubakar Babangida | EDUCATION | LIBRARY AND INFORMATION SCIENCE |
| | 366 | 75644626EH | Sani Abdulrahman | EDUCATION | LIBRARY AND INFORMATION SCIENCE |
| | 367 | 76324328HF | Babangida Yazid | EDUCATION | LIBRARY AND INFORMATION SCIENCE |
| | 368 | 76325769CA | Ibrahim Zara | EDUCATION | LIBRARY AND INFORMATION SCIENCE |
| | 369 | 76930109CH | Adamu Bishir | EDUCATION | LIBRARY AND INFORMATION SCIENCE |
| | 370 | 75565169IJ | Bala Jeremiah | EDUCATION | LIBRARY AND INFORMATION SCIENCE |
| | 371 | 76380601DG | Adamu Ahmed Usman | NATURAL AND APPLIED SCIENCES | MATHEMATICS |
| | 372 | 75617844HH | Salisu Najashi Yusuf | NATURAL AND APPLIED SCIENCES | MATHEMATICS |
| | 373 | 76932801AC | Abdullahi Ashura | NATURAL AND APPLIED SCIENCES | MATHEMATICS |
| | 374 | 76934246DC | Abdullahi Ibrahim Runka | NATURAL AND APPLIED SCIENCES | MATHEMATICS |
| | 375 | 75639572HH | Bello Hafsat Manya | NATURAL AND APPLIED SCIENCES | MATHEMATICS |
| | 376 | 75651217GC | Lawal Bilkisu Abdulrashid | NATURAL AND APPLIED SCIENCES | MATHEMATICS |
| | 377 | 75638881BG | Bashir Imrana | NATURAL AND APPLIED SCIENCES | MATHEMATICS |
| | 378 | 75646923ED | Shehu Abdulrazak | NATURAL AND APPLIED SCIENCES | MATHEMATICS |
| | 379 | 76931276BI | Yusuf Abubakar Mamman | NATURAL AND APPLIED SCIENCES | MATHEMATICS |
| | 380 | 75579066BB | Hamza Sani Abbas | NATURAL AND APPLIED SCIENCES | MATHEMATICS |
| | 381 | 75648089DH | Ya'u Sumayya | NATURAL AND APPLIED SCIENCES | MICROBIOLOGY |
| | 382 | 75649269IG | Garba Hauwau Yakubu | NATURAL AND APPLIED SCIENCES | MICROBIOLOGY |
| | 383 | 75820256GB | Sani Zainab Tukur | NATURAL AND APPLIED SCIENCES | MICROBIOLOGY |
| | 384 | 76252007EJ | Abdulazeez Saadatu | NATURAL AND APPLIED SCIENCES | MICROBIOLOGY |
| | 385 | 75650026EG | Mudassiru Suleman | NATURAL AND APPLIED SCIENCES | MICROBIOLOGY |
| | 386 | 75651220FD | Gidado Halimatu | NATURAL AND APPLIED SCIENCES | MICROBIOLOGY |
| | 387 | 75638195DH | Al-mustapha Lubabatu | NATURAL AND APPLIED SCIENCES | MICROBIOLOGY |
| | 388 | 75651769FF | Garba Hussaina Sani | NATURAL AND APPLIED SCIENCES | MICROBIOLOGY |
| | 389 | 76322302EC | Ahmad Ibrahim Sada | NATURAL AND APPLIED SCIENCES | MICROBIOLOGY |
| | 390 | 75647558HI | Jamilu Saudatu Umar | NATURAL AND APPLIED SCIENCES | MICROBIOLOGY |
| | 391 | 76321947EA | Yusuf Aisha Umar | NATURAL AND APPLIED SCIENCES | MICROBIOLOGY |
| | 392 | 75639747DH | Dalhatu Hauwau Dikko | NATURAL AND APPLIED SCIENCES | MICROBIOLOGY |
| | 393 | 76324182CI | Aliyu Khairiyya Kurfi | NATURAL AND APPLIED SCIENCES | MICROBIOLOGY |
| | 394 | 75648900CJ | Abubakar Maryam Dayyabu | NATURAL AND APPLIED SCIENCES | MICROBIOLOGY |
| | 395 | 75648649AG | Aminu Aminu Abdulkadir | NATURAL AND APPLIED SCIENCES | MICROBIOLOGY |
| | 396 | 75642023JG | Murtala Ruqayya | NATURAL AND APPLIED SCIENCES | MICROBIOLOGY |
| | 397 | 75648510DF | Musa Ummulkhairi Barda | NATURAL AND APPLIED SCIENCES | MICROBIOLOGY |
| | 398 | 76183884DJ | Abdulkarim Abdullahi | NATURAL AND APPLIED SCIENCES | MICROBIOLOGY |
| | 399 | 76324133HI | Abdullahi Asiya Aminchi | NATURAL AND APPLIED SCIENCES | MICROBIOLOGY |
| | 400 | 75644292HJ | Abdulwasiu Habibullahi | NATURAL AND APPLIED SCIENCES | MICROBIOLOGY |
| | 401 | 75543334CC | Ismail Uzairu Ibrahim | NATURAL AND APPLIED SCIENCES | MICROBIOLOGY |
| | 402 | 76325389JD | Dikko Firdausi Bello | NATURAL AND APPLIED SCIENCES | MICROBIOLOGY |
| | 403 | 75645696DI | Abdulaziz Usman | NATURAL AND APPLIED SCIENCES | MICROBIOLOGY |
| | 404 | 75640544HB | Kabir Hannah Gafiya | NATURAL AND APPLIED SCIENCES | MICROBIOLOGY |
| | 405 | 76470496BB | Sani Umar | NATURAL AND APPLIED SCIENCES | MICROBIOLOGY |
| | 406 | 75646645AE | Amadi Bilkisu Kurfi | NATURAL AND APPLIED SCIENCES | MICROBIOLOGY |
| | 407 | 75641504AE | Usman Yakubu | NATURAL AND APPLIED SCIENCES | MICROBIOLOGY |
| | 408 | 75648255CE | Muhammad Amina Darma | NATURAL AND APPLIED SCIENCES | MICROBIOLOGY |
| | 409 | 75640302CB | Munir Yusuf Aliyu | NATURAL AND APPLIED SCIENCES | MICROBIOLOGY |
| | 410 | 76325132II | Abdullahi Rukayya Aminchi | NATURAL AND APPLIED SCIENCES | MICROBIOLOGY |
| | 411 | 75649777BH | Sani Khadija Aliyu | NATURAL AND APPLIED SCIENCES | MICROBIOLOGY |
| | 412 | 75639783CG | Tukur Yusuf | NATURAL AND APPLIED SCIENCES | MICROBIOLOGY |
| | 413 | 76323643JD | Hamisu Yusuf | NATURAL AND APPLIED SCIENCES | MICROBIOLOGY |
| | 414 | 75580137JG | Usman Murjanatu | NATURAL AND APPLIED SCIENCES | MICROBIOLOGY |
| | 415 | 75641877EJ | Magaji Mannir | NATURAL AND APPLIED SCIENCES | MICROBIOLOGY |
| | 416 | 76323711ID | Daniel Mercy Chinaza | NATURAL AND APPLIED SCIENCES | MICROBIOLOGY |
| | 417 | 75645110FA | Halliru Hauwa'u Sada | NATURAL AND APPLIED SCIENCES | BIOLOGY |
| | 418 | 75646719HD | Lawal Suleiman | NATURAL AND APPLIED SCIENCES | BIOLOGY |
| | 419 | 75543008DA | Hamza Halima | NATURAL AND APPLIED SCIENCES | BIOLOGY |
| | 420 | 75646891EC | Tukur Nasir | NATURAL AND APPLIED SCIENCES | BIOLOGY |
| | 421 | 75646521IF | Bello Mustapha | NATURAL AND APPLIED SCIENCES | BIOLOGY |
| | 422 | 75648395IJ | Abba Aliyu | NATURAL AND APPLIED SCIENCES | BIOLOGY |
| | 423 | 75643066HB | Suleiman Aliyu | NATURAL AND APPLIED SCIENCES | BIOLOGY |
| | 424 | 75644984EA | Ibrahim Ibrahim Sayyadi | NATURAL AND APPLIED SCIENCES | BIOLOGY |
| | 425 | 75647801CI | Jafar Aisha | NATURAL AND APPLIED SCIENCES | BIOLOGY |
| | 426 | 75642181BA | Sulaiman Zainab Lugga | NATURAL AND APPLIED SCIENCES | BIOLOGY |
| | 427 | 75642037FE | Darda'u Halimatu Sadiya | NATURAL AND APPLIED SCIENCES | BIOLOGY |
| | 428 | 75642028IB | Abdu Rukayya Fari | NATURAL AND APPLIED SCIENCES | BIOLOGY |
| | 429 | 75645295HH | Khadija Ahmad B | NATURAL AND APPLIED SCIENCES | BIOLOGY |
| | 430 | 75639103CJ | Mustapha Mustapha | NATURAL AND APPLIED SCIENCES | BIOLOGY |
| | 431 | 76323944GD | Aliyu Aisha | NATURAL AND APPLIED SCIENCES | BIOLOGY |
| | 432 | 75649749AE | Umar Abubakar Adam | NATURAL AND APPLIED SCIENCES | BIOLOGY |
| | 433 | 76933687GA | Abubakar Zulaihat | NATURAL AND APPLIED SCIENCES | BIOLOGY |
| | 434 | 76935082EG | Is'hak Umar | NATURAL AND APPLIED SCIENCES | BIOLOGY |
| | 435 | 76322656EH | Abubakar Abdulkarim | NATURAL AND APPLIED SCIENCES | BIOLOGY |
| | 436 | 77119537GG | Umar Jamilu | NATURAL AND APPLIED SCIENCES | BIOLOGY |
| | 437 | 76325153CF | Abdulrahman Habiba | NATURAL AND APPLIED SCIENCES | BIOLOGY |
| | 438 | 75640040DB | Zubairu Shuaibu | NATURAL AND APPLIED SCIENCES | BIOLOGY |
| | 439 | 75649895FB | Abdullahi Fatima Almu | NATURAL AND APPLIED SCIENCES | BIOLOGY |
| | 440 | 76325355AB | Yahaya Buhari | NATURAL AND APPLIED SCIENCES | BIOLOGY |
| | 441 | 76897013IE | Mustapha Haruna | NATURAL AND APPLIED SCIENCES | BIOLOGY |
| | 442 | 75647807BA | Bashir Aisha Gambo | NATURAL AND APPLIED SCIENCES | BIOLOGY |
| | 443 | 75643268EH | Jibril Aliyu | NATURAL AND APPLIED SCIENCES | BIOLOGY |
| | 444 | 76932936IC | Sada Usman | NATURAL AND APPLIED SCIENCES | BIOLOGY |
| | 445 | 75640810EJ | Umar Muhsina | NATURAL AND APPLIED SCIENCES | BIOLOGY |
| | 446 | 76935110FJ | Ibrahim Nafisa | NATURAL AND APPLIED SCIENCES | BIOLOGY |
| | 447 | 76934848GJ | Sulaiman Ibrahim | NATURAL AND APPLIED SCIENCES | BIOLOGY |
| | 448 | 75642598CA | Bala Khadija Kusada | NATURAL AND APPLIED SCIENCES | BIOLOGY |
| | 449 | 75640921AH | Ahmed Zainab | NATURAL AND APPLIED SCIENCES | BIOLOGY |
| | 450 | 76322936IA | Musa Maimunatu Shehu | NATURAL AND APPLIED SCIENCES | BIOLOGY |
| | 451 | 76934823EH | Darda'u Nafisa | NATURAL AND APPLIED SCIENCES | BIOLOGY |
| | 452 | 76324419JD | Ali Safiya Usman | NATURAL AND APPLIED SCIENCES | BIOLOGY |
| | 453 | 75645693EH | Salihu Halimatu | NATURAL AND APPLIED SCIENCES | BIOLOGY |
| | 454 | 76324285BA | Abubakar Aliyu | NATURAL AND APPLIED SCIENCES | BIOLOGY |
| | 455 | 75649449DB | Ahmad Fatima Dara | NATURAL AND APPLIED SCIENCES | BIOLOGY |
| | 456 | 76326684II | Umar Maryam Ibrahim | NATURAL AND APPLIED SCIENCES | BIOLOGY |
| | 457 | 75646094AI | Yahaya Abubakar | NATURAL AND APPLIED SCIENCES | BIOLOGY |
| | 458 | 76930394EF | Suleiman Usman | NATURAL AND APPLIED SCIENCES | BIOLOGY |
| | 459 | 75612329DF | Adam Umar Umar | NATURAL AND APPLIED SCIENCES | BIOLOGY |
| | 460 | 75648161BF | Shuaibu Tasi'u | NATURAL AND APPLIED SCIENCES | BIOLOGY |
| | 461 | 75639277IJ | Aliyu Mutari | NATURAL AND APPLIED SCIENCES | BIOLOGY |
| | 462 | 76323714HE | Danbala Yusuf | NATURAL AND APPLIED SCIENCES | BIOLOGY |
| | 463 | 76566284FI | Ghali Abdulbasi Abubakar | NATURAL AND APPLIED SCIENCES | BIOLOGY |
| | 464 | 76325725FF | Hussain Fatima Idris | NATURAL AND APPLIED SCIENCES | BIOLOGY |
| | 465 | 75646165IG | Balarabe Nafiu | NATURAL AND APPLIED SCIENCES | BIOLOGY |
| | 466 | 76561289AI | Abdulrashid Rabiu | NATURAL AND APPLIED SCIENCES | BIOLOGY |
| | 467 | 75641024IG | Abdulkadir Hauwa'u Bature | NATURAL AND APPLIED SCIENCES | BIOLOGY |
| | 468 | 75639508HF | Abdullahi Bishir | NATURAL AND APPLIED SCIENCES | BIOLOGY |
| | 469 | 76932693DF | Surajo Habiba Mashi | NATURAL AND APPLIED SCIENCES | BIOLOGY |
| | 470 | 75638233CA | Ahmad Hauwa'u Aliyu | NATURAL AND APPLIED SCIENCES | BIOLOGY |
| | 471 | 76324029AC | Hamisu Fatima Tafashiya | NATURAL AND APPLIED SCIENCES | BIOLOGY |
| | 472 | 76933377CA | Yakubu Nasiru | NATURAL AND APPLIED SCIENCES | BIOLOGY |
| | 473 | 76322379AF | Kabir Maryam Yusuf | NATURAL AND APPLIED SCIENCES | BIOLOGY |
| | 474 | 75642794BE | Rabe Rahma Darma | NATURAL AND APPLIED SCIENCES | BIOLOGY |
| | 475 | 75642301DI | Shehu Aisha Dutsin-ma | NATURAL AND APPLIED SCIENCES | BIOLOGY |
| | 476 | 75648039JA | Bala Saadatu Sani | NATURAL AND APPLIED SCIENCES | BIOLOGY |
| | 477 | 75645055CB | Aminu Fatima Na'ande | NATURAL AND APPLIED SCIENCES | BIOLOGY |
| | 478 | 76323286JH | Abdulhakeem Nafeesat Sabir | NATURAL AND APPLIED SCIENCES | BIOLOGY |
| | 479 | 76251499CB | Shamsudeen Ibrahim | NATURAL AND APPLIED SCIENCES | BIOLOGY |
| | 480 | 76324082DH | Sada Badariyya Abdussalam | NATURAL AND APPLIED SCIENCES | BIOLOGY |
| | 481 | 75647301HD | Sadiq Abdulrahman | NATURAL AND APPLIED SCIENCES | BIOLOGY |
| | 482 | 75650092EC | Adamu Yusuf | NATURAL AND APPLIED SCIENCES | BIOLOGY |
| | 483 | 76934691FF | Yusuf Khalid | NATURAL AND APPLIED SCIENCES | BIOLOGY |
| | 484 | 75840050ED | Muktar Abdulkadir Bello | NATURAL AND APPLIED SCIENCES | BIOLOGY |
| | 485 | 75651966EG | Usman Hamza | NATURAL AND APPLIED SCIENCES | PHYSICS |
| | 486 | 76918161HI | Magaji Almu | NATURAL AND APPLIED SCIENCES | PHYSICS |
| | 487 | 76933699CE | Muhammad Ibrahim Muhammad | NATURAL AND APPLIED SCIENCES | PHYSICS |
| | 488 | 75640051JF | Abdullahi Abdurrahman | NATURAL AND APPLIED SCIENCES | PHYSICS |
| | 489 | 75639819BF | Abusufyan Aliyu | NATURAL AND APPLIED SCIENCES | PHYSICS |
| | 490 | 75647511CF | S Jabir Umar | NATURAL AND APPLIED SCIENCES | PHYSICS |
| | 491 | 75650003BI | Ashura Junaidu Abdullahi | NATURAL AND APPLIED SCIENCES | PHYSICS |
| | 492 | 75646951FG | Nura Abdul'aziz | NATURAL AND APPLIED SCIENCES | PHYSICS |
| | 493 | 76934272FB | Usman Abdulmalik | NATURAL AND APPLIED SCIENCES | PHYSICS |
| | 494 | 75556709FF | Ajayi Ademola Hezron | NATURAL AND APPLIED SCIENCES | PHYSICS |
| | 495 | 75640144BA | Bashir Abubakar Yusuf | SOCIAL AND MANAGEMENT SCIENCES | ACCOUNTING |
| | 496 | 75639817CB | Abdullahi Muhammad Garba | SOCIAL AND MANAGEMENT SCIENCES | ACCOUNTING |
| | 497 | 76422319BC | Abdullahi Sanusi | SOCIAL AND MANAGEMENT SCIENCES | ACCOUNTING |
| | 498 | 75622155EF | Abdullahi Faiza | SOCIAL AND MANAGEMENT SCIENCES | ACCOUNTING |
| | 499 | 75629948ED | Bala Fauziyyah Muhammed | SOCIAL AND MANAGEMENT SCIENCES | ACCOUNTING |
| | 500 | 75629902IE | Hassan Shamsudden Isah | SOCIAL AND MANAGEMENT SCIENCES | ACCOUNTING |
| | 501 | 76475726DF | Nasir Maryam Mima | SOCIAL AND MANAGEMENT SCIENCES | ACCOUNTING |
| | 502 | 76929757BG | Haruna Suleiman | SOCIAL AND MANAGEMENT SCIENCES | ACCOUNTING |
| | 503 | 75578896DG | Is'haq Umar Farouq | SOCIAL AND MANAGEMENT SCIENCES | ACCOUNTING |
| | 504 | 76252179BI | Adamu Salisu | SOCIAL AND MANAGEMENT SCIENCES | ACCOUNTING |
| | 505 | 75643626EA | Ishak Muhammed Jameel | SOCIAL AND MANAGEMENT SCIENCES | ACCOUNTING |
| | 506 | 76389893JG | Abubakar Ishaq | SOCIAL AND MANAGEMENT SCIENCES | ACCOUNTING |
| | 507 | 76929493DC | Isyaku Imrana | SOCIAL AND MANAGEMENT SCIENCES | ACCOUNTING |
| | 508 | 75646182DF | Shehu Abubakar | SOCIAL AND MANAGEMENT SCIENCES | ACCOUNTING |
| | 509 | 75650080HI | Muttaqha Saalim Rabe | SOCIAL AND MANAGEMENT SCIENCES | ACCOUNTING |
| | 510 | 75461545HG | Abubakar Fatima Safana | SOCIAL AND MANAGEMENT SCIENCES | ACCOUNTING |
| | 511 | 75650150GC | Bala Ahmed Gambo | SOCIAL AND MANAGEMENT SCIENCES | ACCOUNTING |
| | 512 | 75647303GH | Abubakar Musa | SOCIAL AND MANAGEMENT SCIENCES | ACCOUNTING |
| | 513 | 75644233GC | Rabiu Abdullahi Muhammed | SOCIAL AND MANAGEMENT SCIENCES | ACCOUNTING |
| | 514 | 76932895BB | Jibrin Raheem,at | SOCIAL AND MANAGEMENT SCIENCES | ACCOUNTING |
| | 515 | 75638779DB | sabiu jamilu | SOCIAL AND MANAGEMENT SCIENCES | ACCOUNTING |
| | 516 | 76250965HB | Yakubu Munirat | SOCIAL AND MANAGEMENT SCIENCES | ACCOUNTING |
| | 517 | 75613246JH | Aminu Sadiya Abubakar | SOCIAL AND MANAGEMENT SCIENCES | ECONOMICS |
| | 518 | 75638479FI | Abubakar Ahmed | SOCIAL AND MANAGEMENT SCIENCES | ECONOMICS |
| | 519 | 75641569AD | Muhammad Abdulrahid | SOCIAL AND MANAGEMENT SCIENCES | ECONOMICS |
| | 520 | 75647931CG | Abdullahi Harisu | SOCIAL AND MANAGEMENT SCIENCES | ECONOMICS |
| | 521 | 75649408FH | Ahmad Sulaiman | SOCIAL AND MANAGEMENT SCIENCES | ECONOMICS |
| | 522 | 75567680CF | Abubakar Khadija Kaita | SOCIAL AND MANAGEMENT SCIENCES | ECONOMICS |
| | 523 | 75566716AH | Haruna Maryam Yusuf | SOCIAL AND MANAGEMENT SCIENCES | ECONOMICS |
| | 524 | 76322508AG | Sa'idu Sama'ila | SOCIAL AND MANAGEMENT SCIENCES | ECONOMICS |
| | 525 | 75592550AI | Bature Ahmad | SOCIAL AND MANAGEMENT SCIENCES | ECONOMICS |
| | 526 | 76258078HC | Aliyu Zaharadeen Yahaya | SOCIAL AND MANAGEMENT SCIENCES | ECONOMICS |
| | 527 | 75651855II | Abdulrazak Iliya | SOCIAL AND MANAGEMENT SCIENCES | ECONOMICS |
| | 528 | 75650494JH | Sani Fatima Muhammad | SOCIAL AND MANAGEMENT SCIENCES | ECONOMICS |
| | 529 | 76935060BF | Abubakar Shamsu | SOCIAL AND MANAGEMENT SCIENCES | ECONOMICS |
| | 530 | 75643422HA | M Tukur Abdullahi | SOCIAL AND MANAGEMENT SCIENCES | ECONOMICS |
| | 531 | 75644660EC | Yahaya Musa | SOCIAL AND MANAGEMENT SCIENCES | ECONOMICS |
| | 532 | 75651761HJ | Isah Shu`aibu | SOCIAL AND MANAGEMENT SCIENCES | ECONOMICS |
| | 533 | 76936963CJ | Rabiu Abubakar | SOCIAL AND MANAGEMENT SCIENCES | ECONOMICS |
| | 534 | 75644787EJ | Naziru Muhammad Maulud | SOCIAL AND MANAGEMENT SCIENCES | ECONOMICS |
| | 535 | 75568466JC | Ibrahim Hauwa'u N | SOCIAL AND MANAGEMENT SCIENCES | ECONOMICS |
| | 536 | 75652343HJ | Babangida Almustapha | SOCIAL AND MANAGEMENT SCIENCES | ECONOMICS |
| | 537 | 76322251AB | Ya'u Yahaya | SOCIAL AND MANAGEMENT SCIENCES | ECONOMICS |
| | 538 | 76564581CG | Isma'il Ahmad Danmadami | SOCIAL AND MANAGEMENT SCIENCES | ECONOMICS |
| | 539 | 75641079BI | Bature Abubakar | SOCIAL AND MANAGEMENT SCIENCES | ECONOMICS |
| | 540 | 76931804ID | Sani Jamilu | SOCIAL AND MANAGEMENT SCIENCES | ECONOMICS |
| | 541 | 75648454AJ | Saminu Ibrahim | SOCIAL AND MANAGEMENT SCIENCES | ECONOMICS |
| | 542 | 76930370CA | Bala Abdurrahman | SOCIAL AND MANAGEMENT SCIENCES | ECONOMICS |
| | 543 | 76323733BH | Masud Hauwau | SOCIAL AND MANAGEMENT SCIENCES | ECONOMICS |
| | 544 | 76324634DA | Sale Hassan | SOCIAL AND MANAGEMENT SCIENCES | ECONOMICS |
| | 545 | 75641472AD | Saleh Musa | SOCIAL AND MANAGEMENT SCIENCES | ECONOMICS |
| | 546 | 75644771JH | Kabir Maaruf | SOCIAL AND MANAGEMENT SCIENCES | ECONOMICS |
| | 547 | 75649274HB | Duba Reshama | SOCIAL AND MANAGEMENT SCIENCES | ECONOMICS |
| | 548 | 76932366EG | Lawal Hamisu | SOCIAL AND MANAGEMENT SCIENCES | ECONOMICS |
| | 549 | 76322846FJ | Ahmad Zakariyya Sa'i | NATURAL AND APPLIED SCIENCES | GEOGRAPHY |
| | 550 | 76929848DE | Kabir Aliyu Bugaje | NATURAL AND APPLIED SCIENCES | GEOGRAPHY |
| | 551 | 75641248JD | Adamu Aliyu | NATURAL AND APPLIED SCIENCES | GEOGRAPHY |
| | 552 | 75645812HI | Ahmad Abdullahi Danmaigoro | NATURAL AND APPLIED SCIENCES | GEOGRAPHY |
| | 553 | 75642232FB | Ashiru Mubarak | NATURAL AND APPLIED SCIENCES | GEOGRAPHY |
| | 554 | 75543802HD | Abubakar Sani | NATURAL AND APPLIED SCIENCES | GEOGRAPHY |
| | 555 | 76325887FE | Abdullahi Aliyu Ibrahim | NATURAL AND APPLIED SCIENCES | GEOGRAPHY |
| | 556 | 75646283CD | Ibrahim Ibrahim | NATURAL AND APPLIED SCIENCES | GEOGRAPHY |
| | 557 | 75641610HE | Nasir Rukayya | NATURAL AND APPLIED SCIENCES | GEOGRAPHY |
| | 558 | 75645843IC | Gambo Mukhtar Abdulkadir | NATURAL AND APPLIED SCIENCES | GEOGRAPHY |
| | 559 | 76932272DH | Lawal Umar Ahmed | NATURAL AND APPLIED SCIENCES | GEOGRAPHY |
| | 560 | 75645591GC | Adamu Ismail | NATURAL AND APPLIED SCIENCES | GEOGRAPHY |
| | 561 | 75639028GA | Hafiz Yusuf | NATURAL AND APPLIED SCIENCES | GEOGRAPHY |
| | 562 | 75551447DA | Abubakar Abdulkahar | NATURAL AND APPLIED SCIENCES | GEOGRAPHY |
| | 563 | 75582088GD | Adamu Muhammad | NATURAL AND APPLIED SCIENCES | GEOGRAPHY |
| | 564 | 76933068HE | Rabiu Muhammed Kasim | NATURAL AND APPLIED SCIENCES | GEOGRAPHY |
| | 565 | 76295950ED | Yusuf Mannir Bature | NATURAL AND APPLIED SCIENCES | GEOGRAPHY |
| | 566 | 76322003GG | Rabe Usman | NATURAL AND APPLIED SCIENCES | GEOGRAPHY |
| | 567 | 75646794EC | Abdulaziz Dahiru | NATURAL AND APPLIED SCIENCES | GEOGRAPHY |
| | 568 | 75648625HI | Sanusi Hauwau Yusuf | NATURAL AND APPLIED SCIENCES | GEOGRAPHY |
| | 569 | 76324819FH | Ibrahim Hamza Yakub | NATURAL AND APPLIED SCIENCES | GEOGRAPHY |
| | 570 | 75644082DA | Abdullahi Abdurrahman Kurfi | NATURAL AND APPLIED SCIENCES | GEOGRAPHY |
| | 571 | 75644982EG | Haris Abdulrais | NATURAL AND APPLIED SCIENCES | GEOGRAPHY |
| | 572 | 75647027CC | Muhammad Umarfarouk | NATURAL AND APPLIED SCIENCES | GEOGRAPHY |
| | 573 | 75557111BD | Usman Abdulhakeem | NATURAL AND APPLIED SCIENCES | GEOGRAPHY |
| | 574 | 77176532JC | Salis Nura Abubakar | NATURAL AND APPLIED SCIENCES | GEOGRAPHY |
| | 575 | 76307216AB | Ahmad Habiba Rufa'i | NATURAL AND APPLIED SCIENCES | GEOGRAPHY |
| | 576 | 75637922IA | Junaidu Mustapha | NATURAL AND APPLIED SCIENCES | GEOGRAPHY |
| | 577 | 75645766CC | Isah Muhammad | NATURAL AND APPLIED SCIENCES | GEOGRAPHY |
| | 578 | 76326123CF | Kurashiyyu Arabiyyu Muhammad | NATURAL AND APPLIED SCIENCES | GEOGRAPHY |
| | 579 | 75577512BH | Umar Bello | NATURAL AND APPLIED SCIENCES | GEOGRAPHY |
| | 580 | 75640299DA | Garba Tasiu | NATURAL AND APPLIED SCIENCES | GEOGRAPHY |
| | 581 | 76323344CA | Haruna Abubakar Abdullahi | NATURAL AND APPLIED SCIENCES | GEOGRAPHY |
| | 582 | 75438995CA | Ibrahim Mohammad Baba | NATURAL AND APPLIED SCIENCES | GEOGRAPHY |
| | 583 | 75642178BJ | Salisu Abdullahi | NATURAL AND APPLIED SCIENCES | GEOGRAPHY |
| | 584 | 76890650GE | Idris Aminu | NATURAL AND APPLIED SCIENCES | GEOGRAPHY |
| | 585 | 75558104EB | Abdulrazaq Hafsat Tsagem | NATURAL AND APPLIED SCIENCES | GEOGRAPHY |
| | 586 | 75650034CC | Abubakar Baffa Tanimu | NATURAL AND APPLIED SCIENCES | GEOGRAPHY |
| | 587 | 75640220HD | Sabi'u Abba | NATURAL AND APPLIED SCIENCES | GEOGRAPHY |
| | 588 | 75644403DH | Yusuf Isah | NATURAL AND APPLIED SCIENCES | GEOGRAPHY |
| | 589 | 75645104GI | Muhammed Sadiq Maina | SOCIAL AND MANAGEMENT SCIENCES | POLITICAL SCIENCE |
| | 590 | 76930575IE | Ahmad Abdurrahman | SOCIAL AND MANAGEMENT SCIENCES | POLITICAL SCIENCE |
| | 591 | 75651301AE | Sani Abdullahi | SOCIAL AND MANAGEMENT SCIENCES | POLITICAL SCIENCE |
| | 592 | 76931861AJ | Idris Nasir | SOCIAL AND MANAGEMENT SCIENCES | POLITICAL SCIENCE |
| | 593 | 76932959BD | Abubakar Nuhu | SOCIAL AND MANAGEMENT SCIENCES | POLITICAL SCIENCE |
| | 594 | 75644010FC | Abdullahi Nuraddeen | SOCIAL AND MANAGEMENT SCIENCES | POLITICAL SCIENCE |
| | 595 | 76930224HA | Adamu Hafiz | SOCIAL AND MANAGEMENT SCIENCES | POLITICAL SCIENCE |
| | 596 | 76003217AE | Sabo Yahaya Daniya | SOCIAL AND MANAGEMENT SCIENCES | POLITICAL SCIENCE |
| | 597 | 76325648JC | Muazu Zaharaddeen | SOCIAL AND MANAGEMENT SCIENCES | POLITICAL SCIENCE |
| | 598 | 75613595CA | Mukhtar Badamasi | SOCIAL AND MANAGEMENT SCIENCES | POLITICAL SCIENCE |
| | 599 | 76915860JE | Stores Ahmad Sani | SOCIAL AND MANAGEMENT SCIENCES | POLITICAL SCIENCE |
| | 600 | 75556255FJ | Hassan Abubakar | SOCIAL AND MANAGEMENT SCIENCES | POLITICAL SCIENCE |
| | 601 | 75650233AH | Aliyu Aminu Tanko | SOCIAL AND MANAGEMENT SCIENCES | POLITICAL SCIENCE |
| | 602 | 75639746EA | Lawal Abubakar Abubakar | SOCIAL AND MANAGEMENT SCIENCES | POLITICAL SCIENCE |
| | 603 | 76931014CI | Salisu Abdulazeez | SOCIAL AND MANAGEMENT SCIENCES | POLITICAL SCIENCE |
| | 604 | 76322117BF | Sani Abdurrazzak | SOCIAL AND MANAGEMENT SCIENCES | POLITICAL SCIENCE |
| | 605 | 75643396FB | Musa Musa Mannir | SOCIAL AND MANAGEMENT SCIENCES | POLITICAL SCIENCE |
| | 606 | 75643289IB | Mohammed Ziyaulhaq | SOCIAL AND MANAGEMENT SCIENCES | POLITICAL SCIENCE |
| | 607 | 76322827BJ | Muhammed Hassan | SOCIAL AND MANAGEMENT SCIENCES | POLITICAL SCIENCE |
| | 608 | 76323969IF | Sadiq Ahmad | SOCIAL AND MANAGEMENT SCIENCES | POLITICAL SCIENCE |
| | 609 | 75648870CC | Abubakar Abdulkadir | SOCIAL AND MANAGEMENT SCIENCES | POLITICAL SCIENCE |
| | 610 | 75638202BG | Lawal Abubakar | SOCIAL AND MANAGEMENT SCIENCES | POLITICAL SCIENCE |
| | 611 | 76290460CD | Shehu Ibrahim | SOCIAL AND MANAGEMENT SCIENCES | POLITICAL SCIENCE |
| | 612 | 75641328EH | Yahaya Abdulabbas | SOCIAL AND MANAGEMENT SCIENCES | POLITICAL SCIENCE |
| | 613 | 76321899IH | Aminu Amadu | SOCIAL AND MANAGEMENT SCIENCES | POLITICAL SCIENCE |
| | 614 | 76936415CE | Abdulraheem Abdulraheem | SOCIAL AND MANAGEMENT SCIENCES | POLITICAL SCIENCE |
| | 615 | 75649865EE | Yusuf Hamza | SOCIAL AND MANAGEMENT SCIENCES | POLITICAL SCIENCE |
| | 616 | 76291794JF | Magaji Yusuf | SOCIAL AND MANAGEMENT SCIENCES | POLITICAL SCIENCE |
| | 617 | 75557267DA | Abubakar Aminu | SOCIAL AND MANAGEMENT SCIENCES | POLITICAL SCIENCE |
| | 618 | 76930291GD | ahmad habibu | SOCIAL AND MANAGEMENT SCIENCES | POLITICAL SCIENCE |
| | 619 | 75560825CG | Hussaini Manasseh | SOCIAL AND MANAGEMENT SCIENCES | POLITICAL SCIENCE |
| | 620 | 76930972FH | Nafi'u Nabil | SOCIAL AND MANAGEMENT SCIENCES | POLITICAL SCIENCE |
| | 621 | 75645357IF | Lawal Muhammadu Gidado | SOCIAL AND MANAGEMENT SCIENCES | SOCIOLOGY |
| | 622 | 76323849FH | Balarabe Mursheed | SOCIAL AND MANAGEMENT SCIENCES | SOCIOLOGY |
| | 623 | 75645177ED | Sama'ila Mani | SOCIAL AND MANAGEMENT SCIENCES | SOCIOLOGY |
| | 624 | 75998078JF | Umar Umar Bako | SOCIAL AND MANAGEMENT SCIENCES | SOCIOLOGY |
| | 625 | 75648222CG | Abdu Nuraddeen | SOCIAL AND MANAGEMENT SCIENCES | SOCIOLOGY |
| | 626 | 76932773IG | Abdullahi Ahmad | SOCIAL AND MANAGEMENT SCIENCES | SOCIOLOGY |
| | 627 | 76323066HI | Sa'idu Labaran | SOCIAL AND MANAGEMENT SCIENCES | SOCIOLOGY |
| | 628 | 76322891CB | Isyaku Alasan | SOCIAL AND MANAGEMENT SCIENCES | SOCIOLOGY |
| | 629 | 75644720FG | Bello Yusuf | SOCIAL AND MANAGEMENT SCIENCES | SOCIOLOGY |
| | 630 | 75649372GI | Lawal Halliru | SOCIAL AND MANAGEMENT SCIENCES | SOCIOLOGY |
| | 631 | 76929630AJ | Aliyu Samira Saulawa | SOCIAL AND MANAGEMENT SCIENCES | SOCIOLOGY |
| | 632 | 75580769ED | Abdullahi Musa | SOCIAL AND MANAGEMENT SCIENCES | SOCIOLOGY |
| | 633 | 76318248HJ | Amir Aisha Muazu | SOCIAL AND MANAGEMENT SCIENCES | SOCIOLOGY |
| | 634 | 75841014GB | Rilwan Saadatu Dan-musa | SOCIAL AND MANAGEMENT SCIENCES | SOCIOLOGY |
| | 635 | 75641686EA | Muhammad Abbas Aliyu | SOCIAL AND MANAGEMENT SCIENCES | SOCIOLOGY |
| | 636 | 76931357GG | Aminu Hamza | SOCIAL AND MANAGEMENT SCIENCES | SOCIOLOGY |
| | 637 | 76931674IF | Sani Auwal Yandoma | SOCIAL AND MANAGEMENT SCIENCES | SOCIOLOGY |
| | 638 | 76443725AI | AUWAL AMINU | SOCIAL AND MANAGEMENT SCIENCES | SOCIOLOGY |
| | 639 | 76930979DG | Abubakar Isiyaku Gafai | SOCIAL AND MANAGEMENT SCIENCES | SOCIOLOGY |
| | 640 | 75537297JB | Abubakar Ibrahim | SOCIAL AND MANAGEMENT SCIENCES | SOCIOLOGY |
| | 641 | 75818528AH | Gazari Husseni Audu | SOCIAL AND MANAGEMENT SCIENCES | SOCIOLOGY |
| | 642 | 75442660ID | Altine Khalil | SOCIAL AND MANAGEMENT SCIENCES | SOCIOLOGY |
| | 643 | 76934539CG | Yahaya Yusuf Yusuf | SOCIAL AND MANAGEMENT SCIENCES | SOCIOLOGY |
| | 644 | 76325072HE | Idris Naziru | SOCIAL AND MANAGEMENT SCIENCES | SOCIOLOGY |
| | 645 | 76307215AE | Ahmad Hafsat Rufa'i | SOCIAL AND MANAGEMENT SCIENCES | SOCIOLOGY |
| | 646 | 75650282FE | Yunusa Hafsat Rimi | SOCIAL AND MANAGEMENT SCIENCES | SOCIOLOGY |
| | 647 | 75640335BJ | Magaji Imrana | SOCIAL AND MANAGEMENT SCIENCES | SOCIOLOGY |
| | 648 | 75641269DA | Mujittapha Aminu | SOCIAL AND MANAGEMENT SCIENCES | SOCIOLOGY |
| | 649 | 75638210IJ | Ishaq Imran | SOCIAL AND MANAGEMENT SCIENCES | SOCIOLOGY |
| | 650 | 75638444GG | Jamilu Salim | SOCIAL AND MANAGEMENT SCIENCES | SOCIOLOGY |
| | 651 | 75427914IJ | Abbas Khadijah Nana | SOCIAL AND MANAGEMENT SCIENCES | SOCIOLOGY |
| | 652 | 75454966CF | Muhammad Safiyya Ayuba | SOCIAL AND MANAGEMENT SCIENCES | SOCIOLOGY |
| | 653 | 75646729ED | Nuhu Mubarak Bashir | EDUCATION | EDUCATION GEOGRAPHY |
| | 654 | 75649366IG | Umar Abdullahi | EDUCATION | EDUCATION GEOGRAPHY |
| | 655 | 76564061DE | Usman Abubakar Shitu | EDUCATION | EDUCATION GEOGRAPHY |
| | 656 | 76323725EB | Umar Jamilu | EDUCATION | EDUCATION GEOGRAPHY |
| | 657 | 76565825HH | Mustapha Hassan | EDUCATION | EDUCATION GEOGRAPHY |
| | 658 | 75644251AI | Lawal Maryam Shu'aibu | EDUCATION | EDUCATIION MATHEMATICS |
| | 659 | 76325186CD | Bawa Kabir | EDUCATION | EDUCATIION MATHEMATICS |
| | 660 | 75640229EG | Sulaiman Ahmad Muhammad | EDUCATION | EDUCATIION MATHEMATICS |
| | 661 | 75638396BG | Sale Yusuf | EDUCATION | EDUCATIION MATHEMATICS |
| | 662 | 75643496EC | Yusuf Jibrin | EDUCATION | EDUCATION HISTORY |
| | 663 | 75643798AJ | Abdulaziz Ibrahim Abba | EDUCATION | EDUCATION CHEMISTRY |
| | 664 | 76930841GC | Ibrahim Habiba Danjuma | EDUCATION | EDUCATION CHEMISTRY |
| | 665 | 75641126HB | Yusuf Asiya Hassan | EDUCATION | EDUCATION CHEMISTRY |
| | 666 | 75645157AG | Dahiru Abdullahi | EDUCATION | EDUCATION CHEMISTRY |
| | 667 | 75643521GE | Ahmad Fadila Ammani | EDUCATION | EDUCATION CHEMISTRY |
| | 668 | 75630523GE | Abdullahi Adamu Ja'afar | EDUCATION | EDUCATION CHEMISTRY |
| | 669 | 75641015BG | Yusuf Murjanatu | EDUCATION | EDUCATION CHEMISTRY |
| | 670 | 76322530DH | Umar Farida | EDUCATION | EDUCATION CHEMISTRY |
| | 671 | 76322887DD | Usman Aliyu Mashi | EDUCATION | EDUCATION CHEMISTRY |
| | 672 | 75439790GA | El-ladan Halima Ibrahim | EDUCATION | EDUCATION CHEMISTRY |
| | 673 | 76934431FJ | Aminu Kabir | EDUCATION | EDUCATION CHEMISTRY |
| | 674 | 75640429CI | Ahmad Sulaiman Tahir | EDUCATION | EDUCATION CHEMISTRY |
| | 675 | 76324332GD | Lawal Aminu | EDUCATION | EDUCATION CHEMISTRY |
| | 676 | 76326389AD | Tukur Habibu | EDUCATION | EDUCATION CHEMISTRY |
| | 677 | 76933591FH | Abdullahi Murtala | EDUCATION | EDUCATION CHEMISTRY |
| | 678 | 76323687FI | Saidu Fauziyya | EDUCATION | EDUCATION CHEMISTRY |
| | 679 | 75647287BI | Umar Saifullahi | EDUCATION | EDUCATION CHEMISTRY |
| | 680 | 75607581CA | Sulaiman Fatima Maidabino | EDUCATION | EDUCATION CHEMISTRY |
| | 681 | 76320701JC | Suleiman Sabiu | EDUCATION | EDUCATION ARABIC |
| | 682 | 75641372BC | Yakubu Mansur | EDUCATION | EDUCATION ARABIC |
| | 683 | 76933035HG | Rabiu Hadiza Aliyu | EDUCATION | EDUCATION ARABIC |
| | 684 | 75642150AG | Aminu Ibrahim Aminu | EDUCATION | EDUCATION ARABIC |
| | 685 | 75647300HG | Ibrahim Sagir | EDUCATION | EDUCATION ARABIC |
| | 686 | 76562771CE | Abubakar Abdulkadir | EDUCATION | EDUCATION ARABIC |
| | 687 | 75648907AI | Shehu Salisu | EDUCATION | EDUCATION ARABIC |
| | 688 | 75641526DF | Nasir Ahmad Jaafar | EDUCATION | EDUCATION ARABIC |
| | 689 | 76324736BF | Mamuda Buhari Alhassan | EDUCATION | EDUCATION ARABIC |
| | 690 | 76933173FA | Salele Tasiu | EDUCATION | EDUCATION ECONOMICS |
| | 691 | 75591440EA | Halliru Buhari | EDUCATION | EDUCATION ECONOMICS |
| | 692 | 76929781EB | Usman Fahad | EDUCATION | EDUCATION ECONOMICS |
| | 693 | 75647788GH | Babangida Abba Lawal | EDUCATION | EDUCATION ECONOMICS |
| | 694 | 75639924II | Suleiman Yahaya | EDUCATION | EDUCATION ECONOMICS |
| | 695 | 75644191JB | Hizbullahi Abdullahi | EDUCATION | EDUCATION ECONOMICS |
| | 696 | 76323163HI | Yusuf Lawan | EDUCATION | EDUCATION ECONOMICS |
| | 697 | 75643790DD | Ibrahim Ibrahim | EDUCATION | EDUCATION ECONOMICS |
| | 698 | 75640460DC | Muazu Mansur | EDUCATION | EDUCATION ISLAMIC STUDIES |
| | 699 | 75646936AE | Aliyu Bello Mai Jama A | EDUCATION | EDUCATION ISLAMIC STUDIES |
| | 700 | 75641939FH | Muhammad Shafiu | EDUCATION | EDUCATION ISLAMIC STUDIES |
| | 701 | 75651786AE | Iliyasu Imrana | EDUCATION | EDUCATION ISLAMIC STUDIES |
| | 702 | 75644714HE | Yusuf Ahmad | EDUCATION | EDUCATION ISLAMIC STUDIES |
| | 703 | 75643620FI | Ismail Abdurrahim | EDUCATION | EDUCATION ISLAMIC STUDIES |
| | 704 | 75640651EB | Suleman Murtala | EDUCATION | EDUCATION ISLAMIC STUDIES |
| | 705 | 76322016CH | Hamisu Abubakar | EDUCATION | EDUCATION ISLAMIC STUDIES |
| | 706 | 75646349BJ | Lawal Yakubu | EDUCATION | EDUCATION ISLAMIC STUDIES |
| | 707 | 76933215CB | Lawal Usman Rumah | EDUCATION | EDUCATION ISLAMIC STUDIES |
| | 708 | 75647097AG | Jafar Saifullahi | EDUCATION | EDUCATION ISLAMIC STUDIES |
| | 709 | 76288813BH | Muhammmad Dahiru | EDUCATION | EDUCATION ISLAMIC STUDIES |
| | 710 | 75621559IH | Mustapha Ishaq | EDUCATION | EDUCATION ISLAMIC STUDIES |
| | 711 | 76325740BA | Halliru Abdullahi | EDUCATION | EDUCATION ISLAMIC STUDIES |
| | 712 | 75609788JC | Bara'u Zaharyya Yusuf | EDUCATION | EDUCATION ISLAMIC STUDIES |
| | 713 | 76934069HI | Abubakar Aliyu | EDUCATION | EDUCATION ISLAMIC STUDIES |
| | 714 | 76930111CB | Auwal Aliyu | EDUCATION | EDUCATION ISLAMIC STUDIES |
| | 715 | 76322009EI | Musa Bello | EDUCATION | EDUCATION ISLAMIC STUDIES |
| | 716 | 75643494EI | Tukur Abubakar Batsari | EDUCATION | EDUCATION PHYSICS |
| | 717 | 75640300CH | Hindatu Usman | EDUCATION | EDUCATION PHYSICS |
| | 718 | 75643230GE | Ashir Mudassir | EDUCATION | EDUCATION PHYSICS |
| | 719 | 75638931GA | Muntari Auwal | EDUCATION | EDUCATION PHYSICS |
| | 720 | 76324723FE | Ahmed Kabir | EDUCATION | EDUCATION PHYSICS |
| | 721 | 76325762EB | Tukur Jamila Salisu | EDUCATION | EDUCATION PHYSICS |
| | 722 | 76324162II | Sani Hussaini Katibu | EDUCATION | EDUCATION ENGLISH |
| | 723 | 75593186EA | Isyaku Muhammad | EDUCATION | EDUCATION ENGLISH |
| | 724 | 75634944JA | Mu'azu Babangida | EDUCATION | EDUCATION ENGLISH |
| | 725 | 75644573BC | Abubakar Jamila Umma | EDUCATION | EDUCATION ENGLISH |
| | 726 | 75430910CF | Mukhtar Khadija | EDUCATION | EDUCATION ENGLISH |
| | 727 | 75640690CB | Muhammad Nura Malumfashi | EDUCATION | EDUCATION ENGLISH |
| | 728 | 76562007IF | Abdullahi Mustapha | EDUCATION | EDUCATION ENGLISH |
| | 729 | 75428347FB | Mustapha Farida | EDUCATION | EDUCATION ENGLISH |
| | 730 | 75645194IJ | Nasir Aminatu Sani | EDUCATION | EDUCATION BIOLOGY |
| | 731 | 75645161JB | Yaradua Aisha Aliyu | EDUCATION | EDUCATION BIOLOGY |
| | 732 | 75649669FA | Jaafar Murjanatu Ibrahim | EDUCATION | EDUCATION BIOLOGY |
| | 733 | 75644366FB | Yahuza Abdullahi Yahuza | EDUCATION | EDUCATION BIOLOGY |
| | 734 | 75645058BC | Sadiq Bilkisu Ahmad | EDUCATION | EDUCATION BIOLOGY |
| | 735 | 75643320IF | Isma'il Bilkisu Gambarawa | EDUCATION | EDUCATION BIOLOGY |
| | 736 | 76929834HG | Ahmad Mustapha Sani | EDUCATION | EDUCATION BIOLOGY |
| | 737 | 75642756DB | Isah Maryam Charanchi | EDUCATION | EDUCATION BIOLOGY |
| | 738 | 76931052BB | Nasir Muhammadu | EDUCATION | EDUCATION BIOLOGY |
| | 739 | 75645763DB | Bishir Abubakar Bala | EDUCATION | EDUCATION BIOLOGY |
| | 740 | 76322247BD | Rabe Suwaiba Musa | EDUCATION | EDUCATION BIOLOGY |
| | 741 | 75644804JF | Yahaya Maryam Bello | EDUCATION | EDUCATION BIOLOGY |
| | 742 | 76932437CH | Lawal Abdulkadir | EDUCATION | EDUCATION BIOLOGY |
| | 743 | 75651592AE | Abubakar Hafsat Ibrahim | EDUCATION | EDUCATION BIOLOGY |
| | 744 | 76935207FJ | Surajo Abdullahi | EDUCATION | EDUCATION BIOLOGY |
| | 745 | 76931528DI | Abbas Auwal | EDUCATION | EDUCATION BIOLOGY |
| | 746 | 75649945JF | Shehu Abdulmajid Usman | EDUCATION | EDUCATION BIOLOGY |
| | 747 | 75640681EI | Hamisu Hauwa'u Tafashiya | EDUCATION | EDUCATION BIOLOGY |
| | 748 | 75638624BB | Kabir Amina | EDUCATION | EDUCATION BIOLOGY |
| | 749 | 75645774JF | Abdulrahman Hauwau | EDUCATION | EDUCATION BIOLOGY |
| | 750 | 75638437IH | Kabir Asiya Barda | EDUCATION | EDUCATION BIOLOGY |
| | 751 | 75647720HH | Zainab Sanusi Muhammad | EDUCATION | EDUCATION BIOLOGY |
| | 752 | 75644189JH | Lawal Khadija Balarabe | EDUCATION | EDUCATION BIOLOGY |
| | 753 | 75069883AE | Abubakar Aisha Sada | EDUCATION | EDUCATION BIOLOGY |
| | 754 | 75648069JH | Sabi'u Amina | EDUCATION | EDUCATION BIOLOGY |
| | 755 | 76932654FF | Dalhat Farida | EDUCATION | EDUCATION BIOLOGY |
| | 756 | 75641819CJ | Sani Habiba Yunusa | EDUCATION | EDUCATION BIOLOGY |
| | 757 | 75649418CH | Ibrahim Ahmad | EDUCATION | EDUCATION BIOLOGY |
| | 758 | 75649506FE | Salisu Fatima Charanchi | EDUCATION | EDUCATION BIOLOGY |
| | 759 | 76931059IH | Lawal Aminatu Sulaiman | EDUCATION | EDUCATION BIOLOGY |
| | 760 | 75638977BJ | Usman Safarina | EDUCATION | EDUCATION BIOLOGY |
| | 761 | 75646381CA | Lawal Sulaiman Muhammad | EDUCATION | EDUCATION BIOLOGY |
| | 762 | 75642280AE | Shuaibu Babangida | EDUCATION | EDUCATION BIOLOGY |
| | 763 | 75644511AE | Hamisu Fatima Doro | EDUCATION | EDUCATION BIOLOGY |
| | 764 | 75646383BE | Sham'unu Ishaq | EDUCATION | EDUCATION BIOLOGY |
| | 765 | 75638148IB | Kabir Aminatu Said | EDUCATION | EDUCATION BIOLOGY |
| | 766 | 75646774AF | Mani Fatima Ibrahim | EDUCATION | EDUCATION BIOLOGY |
| | 767 | 75647537EE | Abdulaziz Amina | EDUCATION | EDUCATION BIOLOGY |
| | 768 | 75650472GG | Sanda Asiya Kaita | EDUCATION | EDUCATION BIOLOGY |
| | 769 | 76565279GG | Bala Abubakar | EDUCATION | EDUCATION BIOLOGY |
| | 770 | 75642070FC | Ibrahim Sani | EDUCATION | EDUCATION BIOLOGY |
| | 771 | 76323673AD | Abubakar Hassana | EDUCATION | EDUCATION BIOLOGY |
| | 772 | 75647292AD | Yahya Asma'u Pariya | EDUCATION | EDUCATION BIOLOGY |
| | 773 | 75648160BI | Yakubu Amina Yamel | EDUCATION | EDUCATION BIOLOGY |
| | 774 | 75648065BC | Abdullahi Hafsat Musa | EDUCATION | EDUCATION BIOLOGY |
| | 775 | 76934591GE | Hamisu Badamasi | EDUCATION | EDUCATION BIOLOGY |
| | 776 | 76929988AC | Isah Safiyya Iro | EDUCATION | EDUCATION BIOLOGY |
| | 777 | 75616464EG | Adamu Umma | EDUCATION | EDUCATION BIOLOGY |
| | 778 | 75639697JA | Hussaini Musa | EDUCATION | EDUCATION HAUSA |
| | 779 | 76324113EB | Abdulrahman Usman Kallah | EDUCATION | EDUCATION HAUSA |
| | 780 | 75637911BG | Yusuf Nuraddeen | EDUCATION | EDUCATION HAUSA |
| | 781 | 75645300GC | Sani Amiru | EDUCATION | EDUCATION HAUSA |
| | 782 | 75642078CI | abdullahi sama'ila | EDUCATION | EDUCATION HAUSA |
| | 783 | 76323518IA | Murtala Sada | EDUCATION | EDUCATION HAUSA |
| | 784 | 76932276CF | Abdulwahab Aishatu | EDUCATION | EDUCATION HAUSA |
| | 785 | 76929785CJ | Adamu Abdullahi | EDUCATION | EDUCATION HAUSA |
| | 786 | 76324514AC | Shuaibu Adamu | EDUCATION | EDUCATION HAUSA |
| | 787 | 76931284JB | Mamman Saifullahi Agawa | EDUCATION | EDUCATION HAUSA |
| | 788 | 76933385JD | Abdulhadi Shehu | EDUCATION | EDUCATION HAUSA |
| | 789 | 76933254AB | Nura Salahuddeen | EDUCATION | EDUCATION HAUSA |
| | 790 | 75647302HA | Lawal Muhammad | EDUCATION | EDUCATION HAUSA |
| | 791 | 76325853FJ | Muhammad Faisal Nata'ala | EDUCATION | EDUCATION HAUSA |
| | 792 | 75597982AI | Ibrahim Abubakar | EDUCATION | EDUCATION HAUSA |
| | 793 | 76469549DJ | Salisu Habibu Na-ikke | EDUCATION | EDUCATION HAUSA |
| | 794 | 76924197BC | Adamu Sulaiman - | EDUCATION | EDUCATION HAUSA |
| | 795 | 76322323HG | sade ibrahim | EDUCATION | EDUCATION HAUSA |