ICAN has released the Nov 2017 diet result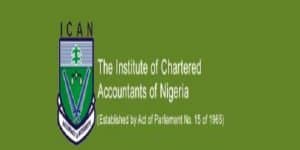 This is to inform all ICAN students that sat for the Nov 2017 diet that the result has been released. You are to visit the website for you to access your ICAN result.
How to check ICAN result
i) Click on http://icanig.org/ican/article.php?id=24
ii) Fill up the necessary information
iii) Click on check exam result
The Institute of Chartered Accountants of Nigeria, ICAN, is the largest professional accountancy body in Africa. ICAN is also the only Nigerian professional accountancy body recognized by the International Federation of Accountants, IFAC. So if you want an internationally recognized Chartered Accountant certification in Nigeria, you should try and be certified by ICAN.
For more information visit: http://www.icanig.org/ican/