Lautech Admission Letter Released For 2017/2018 Session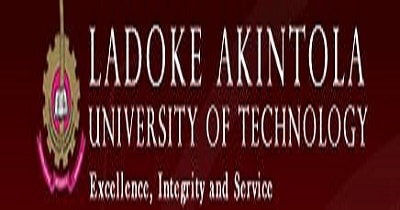 This is to notify successful candidates who have been offered admission during the the 2017/2018 admission exercise and the general public that admission letters of successful candidates have been released.
How to print Lautech admission letter
i)The candidates are advised to visit www.portal.lautech.edu.ng/fresher
ii)You will be ask to supply your UTME registration number before you create your profiles
iii) Print their admission letters.
iv) After successfully creating an account, you will be directed to the Login page to pay the necessary fees.
Candidates who are admitted into programmes other than the ones they applied for are to pay Change of Course fee of #5,000.00 only, for them to be able to print their admission letters.
Payments are to be made through interswitch on www.portal.lautech.edu.ng/fresher after creation of the student profile.
With best wishes
LAUTECH Payment for freshers 2017/2018 Fees
Acceptance Fee:=N30,000:00
Tuition Fee:=N120,000:00 (Oyo State and Osun State Only) and =N150,000:00 (Other States)
Student Union Fee:=N750:00
All Fees are payable via the LAUTECH InterSwitch Payment Integration Platform
Note that a bank transaction charge of N300:00 per transaction apply for all InterSwitch payments