UI Schedule Fee For Undergraduate students 2017/2018 Academic Session
University of Ibadan (UI) has released undergraduate students' schedule levies for 2017/2018 academic session (school fees). Fresh students that have been cleared can now print 'Authority to Pay' from the portal. Returning students can also log on for payment.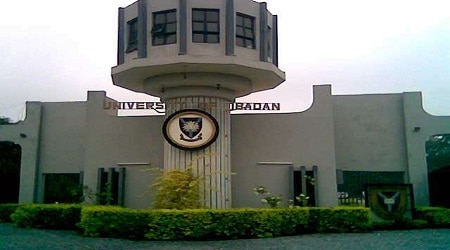 However, this doesn't go well with the students especially the University of Ibadan medical students because their school fees increase more than 200%. According to the information gotten from the student, University of Ibadan College of medicine released the fees schedule with the college of medicine increasing their fees by more than 200% from a cumulative sum of N35,000-N45,000 before (school fees +clinical levy) to N139,000.
Also the halls of residence fees were raised. The fee was raised from N14, 000 to N30, 000 for residential halls within the UI main campus, and N40, 000 for residents of the Medial hall, Alexander Brown Hall, located within the premises of University Teaching Hospital (UCH).
The new Halls of Residence Amount
1 Alexander Brown Hall (ABH)  N40,000
2 Independence  N30,000
3 Kuti  N30,000
4 Mellanby  N30,000
5 Nnamdi Azikiwe  N30,000
6 Queen Elizabeth II  N30,000
7 Queen Idia  N30,000
8 Sultan Bello  N30,000
9 Tedder  N30,000
10 Obafemi Awolowo  N30,000
Click here to download UI schedule fee for 2017/2018 academic session
There are THREE (3) Modes of UI School Fee Payment: –
Internet Banking (for students who have login profiles with their various banks)
Card payment (Using your ATM card): – [Also for students who have been using their ATM for online transactions].
PAYMENT AT THE BANK
NOTE: For the methods in 1 and 2 above, depending on your bank, you may need a "token" to complete the transaction.
HOW TO PAY YOUR FEES
Note Please: – IN ALL THE MODES OF PAYMENT OUTLINE ABOVE, you are required to LOGIN to your portal account FIRST.
Once you are logged in, the portal opens with the default FEE PAYMENT page in view.
Click on PAY YOUR FEES at the top right corner of that page.
Select the fee type by checking the box against your preferred fee type and click on Add Selected Items to my Fees List and further click on proceed.
Once page refreshes, check the box against "Remita" and click on Post Now
Your fee statement appears. Please NOTE AND COPY out the Reference Number
Click on Proceed to gateway and wait for the page to refresh.
NOTE AT THIS POINT; –
The page refreshes with the Remita Platform and all the payment modes can be sighted.
If you choose either of INTERNET BANKING or CARD PAYMENT in steps 1 And 2 above, you can proceed by clicking on your respective bank and proceed with the payment.
If however you want to PAY AT THE BANK you are then required to NOTE AND WRITE DOWN the REMITA RETRIEVAL REFERENCE (RRR) and take it to your bank of choice.
With that RRR number, the bank will pay the fees on your behalf and you return to the portal to register/submit your courses.