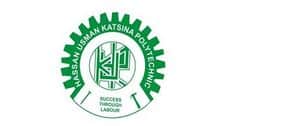 Hassan Usman Kastina Polytechnic(hukpoly) admission form for 2020/2021 academic session is out. And the JAMB cut off mark is 120.
How to apply for Hukpoly admission form
1. Click Full-Time or Part-Time TO PAY OR PURCHASE THE FORM
2. Afrer successful payment, go back to the Admission Portal and login with the email (you used to create Account) and the RRR Number on your epayment receipt which is sent to your email.
3. After successful login, the Form is opened for you to fill.
4. After you finish filling the form, you are to Print 2 copies of the completed form. Send ONE copy of the form to the ACADEMIC OFFCIE of HASSAN USMAN KATSINA POLYTECHNIC.
5. Then wait 4 Weeks for Admission list. You shall be notified through your PHONE NUMBER, email, or the website Portal (Check Admission Status).
Contact : 08066951632 for support
List of courses offered at Hassan Usman Kastina Polytechnic(Hukpoly)
HND Accountancy
ND Accountancy
Diploma in Accountancy
HND Business Administration
ND Business Administratioin
Diploma in Business Admin. & Management
HND Public Administration
ND Public Administration
Diploma Public Administration
HND Office Technology and Management
ND Office Technology and Management
Diploma in Office Technology and Management
Diploma in Social Development (DSD)
ND Computer Science – FULL TIME
CCAA Certificate in Computer Appreciaten and Application
ND Science Laboratory Technology
Diploma in Science Education
Certificate in Laboratory Technology
HND in Statistics
ND Statistics
ND Hospitality Management
Certificate in Catering and Hotel Management (CCHM)
Advanced Certificate in Catering and Hotel Management (ACCHM)
ND in Nutrition and Dietetics
Certificate in Nutrition and Dietetics (CND)
ND Home and Rural Economics
ND Library and Information Science
A.L.O. Certificate
HND Mass Communication
ND Mass Communication
NCE Technical
Pre-NCE Technical
Professional Diploma in Educaiton – PDE
ND Science Laboratory Technology (SLT)
Certificate in Science Laboratory Technology (CSLT)
HND Civil Engineering
ND Civil Engineering
HND Electrical Engineering/Electronics
HND Electrical Engineering/Telecommunication
ND Electrical Engineering
EEICC – Elementary Certificate in Electrical Installation, Costing and Contracting
HND Mechanical Engineering
ND Mechanical Engineering
Intermediate Mechanical and Automotive Technical Certificate (IMATC)
Elementary Mechanical and Automotive Technical Certificate (EMATC)
ND Welding and Fabrication Engineering Technology
HND Quantity Surveying
ND Quantity Surveying
HND Building Technology
ND Building Technology
Block Laying and Concreting Certificate (BLCC)
HND Architectural Technology
ND Architectural Technology
HND Agricultural Extension and Management
HND Crop Production Technology
ND Agricultural Technology
Certificate in Agricultural Technology (CAT)
ND Animal Health and Production
ND Forestry Technology
ND Fisheries Technology
Remedial Science
Remedial Art