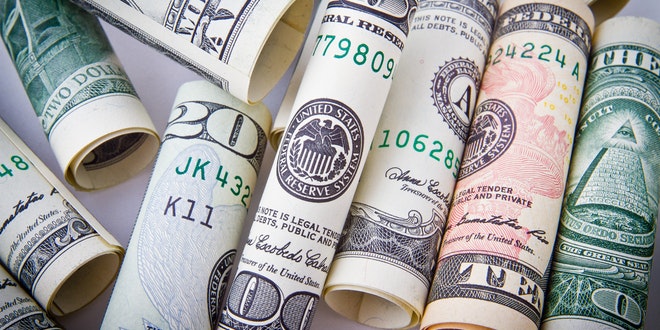 One of the challenges associated with entrepreneurship growth in Nigeria is access to funding, and this applies to virtually every business.
Many start-up businesses that could have translated many ideas to realities remain at ideology stage because of inadequate or poor access to fund, in which if implemented will translate to millions of naira profit and creation of employment. Even with many financial institutions, there are unending challenges associated with accessing loans by entrepreneurs.
These challenges include: collateral requirement to access loan from financial institution, slow response to loan request by entrepreneurs from banks, long official/documentation procedures that lead to delay in accessing of the requested fund, high Interest on proposed loan.
Finance is the study of money and assets coupled with the management and use of those assets to build wealth. Finance is a broad term that describes two related activities: how money is managed and the actual process of acquiring needed funds to grow business or meet present or future needs. It encompasses the oversight, creation and study of money, banking, credit, investments, assets and liabilities that make up financial systems. Finance can be classified into three distinct categories: public finance, corporate/business finance and personal finance.
Moreover, financing is the act of providing funds for business activities, making purchases or investing. Financial institutions and banks are in the business of financing as they provide fund to individuals, businesses, consumers and investors to help them achieve their goals. The soul of business progress is continuous availability of finance that can help to achieve or generate positive cash flow for enterprise growth.
In my effort to ensure you are supported in your entrepreneurship drive, I made research on best way you can access finance with minimal bottle neck. I got this information from my reading and longtime experience in banking. What if I tell you that you can now apply for loan without collateral? What if I tell you that you can access credit facility without any godfather or offering bribe to any loan officer or financial institution credit committee? That means you can now actualize your big dreams as an entrepreneur. You can avoid all sorts of embarrassments associated with having no cash and unplanned solvency challenges.
Dear reader, you may be probably thinking this is impossible in Nigeria of today, but listed below is how to access finance without collateral:
Factoring financing model
Factoring financing model is a finance method where a company sells its receivables at a discount to get cash up-front. It's often used by companies with poor credit, high receivable amount or by businesses such as apparel manufacturers, which have to fill orders long before they get paid.
However, it's an expensive way to raise funds. Companies selling receivables generally pay a fee that is a percentage of the total amount. Factoring may reduce profitability but is one the ways to ensure liquidity and solvency.
Assuming you pay a 2 percent fee to get funds 30 days in advance, it's equivalent to an annual interest rate of about 24 percent. This could be as a result of the economic downturn the enterprise is facing at a particular time. The receivables exchange to cash or needed goods is synonymous to making factoring financing model attractive to business survival.
The exchange allows companies to offer their receivables to dozens of factoring companies at once, along with hedge funds, banks, and other finance companies. These lenders will bid on the invoices, which can be sold in a bundle or one at a time.
The channels you can access finance without collateral
Crowdfunding
Crowdfunding is the use of small amounts of capital from a large number of individuals to finance a new or existing business venture. Crowdfunding makes use of the easy accessibility of vast networks of people through social media and crowdfunding websites to bring investors and entrepreneurs together. Crowdfunding success relies upon the ability to canvass a large group of potential contributors/investors promising a predetermined interest on investment or maximum loss on investment within the agree period of investment.
It is a point to note that crowdfunding is not synonymous to peer-to-peer lending because in crowdfunding, an invest/project manager is appointed, he or she oversees the day-to-day efficient usage of the crowded fund and can be originator of the idea or the project funded.
Website such as thriveagric.com, farmcrowdy.com is an example of company website that is liberating agricultural finance with crowdfunding financing model mechanism. Crowdfunding is an effective way to raise money for a relatively low cost and creative project financing and management.
Crowdfunding projects usually last for a shorter period of time before the principal invested and accrued interest is liquidated to the investor account. This makes it to be different from stock investment that earns dividends over the long time existence of the company.
Recommended: How to succeed with plan B
Raise money from your family and friends
Requesting for support from family and friends is the most common way to finance a start-up or an already existing business. But when you turn loved ones into creditors, you're risking their financial future and may jeopardies important personal relationships. A concurrent mistake made by entrepreneur is approaching friends and family before a formal business plan is even in place.
To avoid this, you should supply formal financial projections and evidence-based assessment of when your loved ones will receive their money again. This could reduce the likelihood of unpleasant surprises. Act to let your investors also know that you take repaying their borrow money serious. It is also advice that you also structure the repayment in other not to kill the enterprise at developmental stage or run at poor liquidity or solvency.
Is the funding from the friends and family equity contribution that will yield dividend, or loan with interest or without interest, or a startup grant? These questions need to be answered before raising the money through them, in order not to jeopardize the relationship or lose your valuable integrity. Most importantly, you need to develop enterprise risk management strategy required for the enterprise success.
Access microloan from microfinance institution
The lack of credit history, incomplete records, valuable collateral or the inability to secure a loan through a tier 1 bank doesn't mean no financial institution will lend to you. Instead of a bank, you need to turn to a micro lender, microfinance institutions/banks, or a non-profit organization that also focus on microfinancing.
Microloans are mostly design for startup entrepreneur or an entrepreneur in an existing business facing a capital gap who needs to secure capital for new small or medium scale equipment or increase its working capital.
Nigeria is currently blessed with more than one thousand microfinance banks/institutions which offer financial service to its over increasing customers without collateral or tedious documentation process. They offer mostly quick loan without collateral ranging from 50,000 to 1,000,000 naira.
Approaching any of the financial institutions will be a good idea in other to finance your enterprise. It is advice that you consult an accountant or financial expert before you consent to a credit facility from a financial institution. This will guide you to make a wise and profitable decision that will not ruin your existing business or give you unbearable challenges during the loan period.
Credit purchase
This is another age long financing techniques that can be aimed to finance your enterprise without negatively affecting your existing cash flow and without use of collateral. Credit purchase can give discounts and allow payback period of the purchase from the distributors, producers/manufacturers or creditors.
Effective negotiation, marketing and management skills are required to be able to convert credit purchase to a form of financing your enterprise. A creditor will depend on the debtor's repayment character, credit worthiness and sales turnover rate before he or she can agree to credit purchase agreement. I advise you determine your prospective client needs and possible profit margin before embarking on credit purchase as a form of financing your enterprise.
In conclusion, to succeed in the process to access finance without collateral, an entrepreneur need to possess the following non-financial trait among others: good and unblemished character, integrity, good relationship management, good record keeping, up to date knowledge in the enterprise of practice, good financial management and incurable passion for success.
Continuous success wishes!
Author: Oyeniyi Ayodeji (A seasoned writer, financial advisory expert, project manager and intellectual public speaker)
Contact: [email protected], www.facebook.com/AyodejiOyeniyi
Tel. +2347033983073