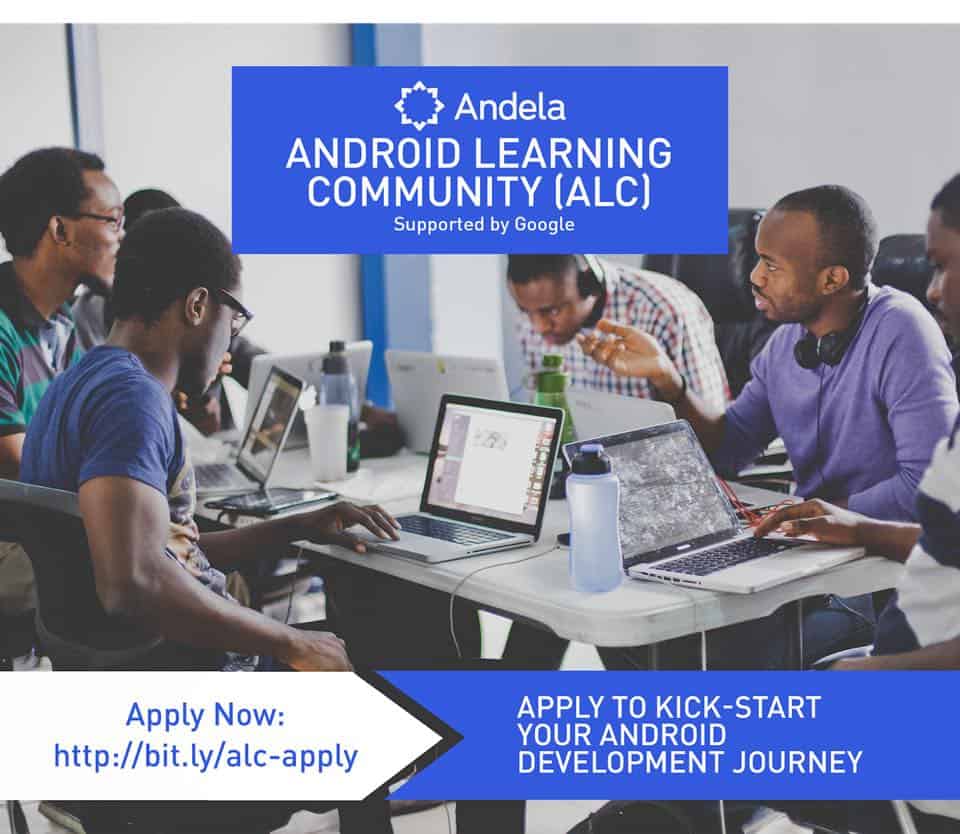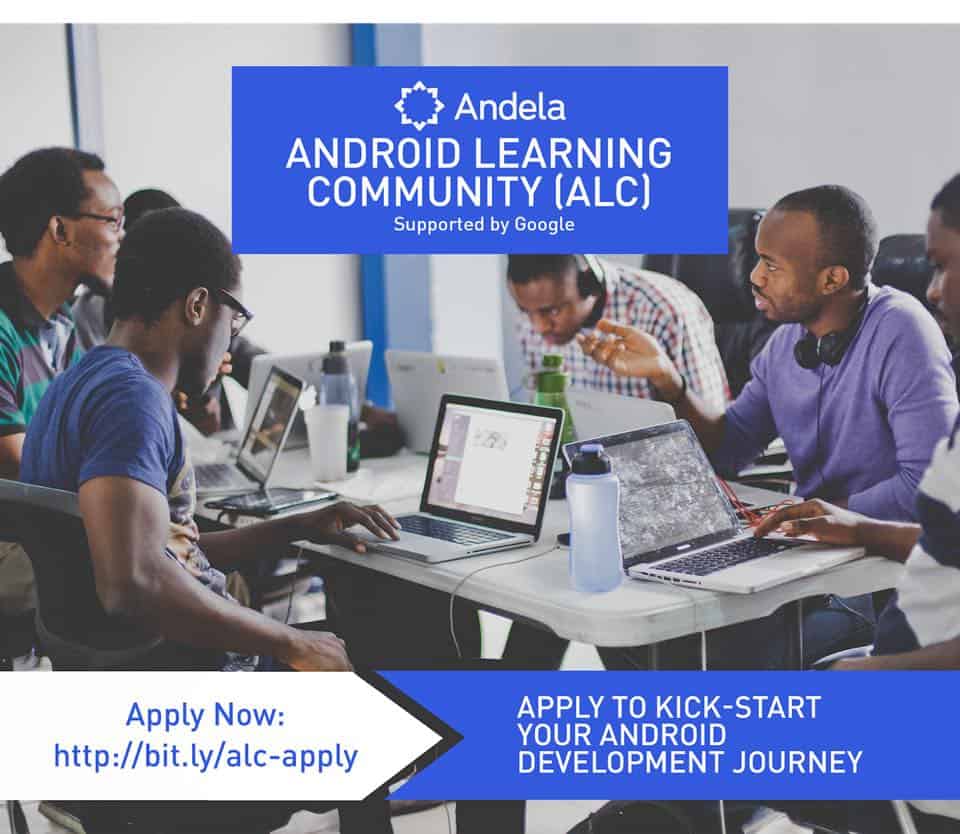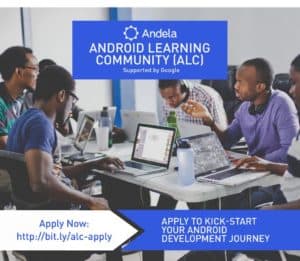 Andela extends engineering teams with world-class software developers. We recruit the most talented developers on the African continent, shape them into technical leaders, and place them as full-time distributed team members with companies that range from Microsoft and IBM to dozens of high-growth startups. Backed by Chan Zuckerberg Initiative, GV (Google Ventures) and Spark Capital, Andela is building the next generation of global technology leaders. Andela is built upon a self-funding model of education — instead of charging tuition, we enable our developers to finance their own education through their work. As a result, Andela attracts both working professionals and high-achieving college graduates.

Andela's Android Learning Community (ALC) is a way to kick-start interested candidate's journey as a Beginner or an Intermediate Android Developer through a powerful partnership with top tech companies such as Udacity and Google that have made Android Development courses available.
How do I join?
If you are passionate about learning Android Development and have 10+ hours a week available for the next few months – then game on. You don't need prior programming experience, and if you already have it you can still benefit.
ABOUT THE PROGRAM
There will be TWO independent tracks for the program:
The BEGINNER track is for candidates with little or no prior programming experience. They love technology, have a laptop, a smartphone (optional) and are willing to commit 10+ hours per week to learning how to develop Android Apps.
The INTERMEDIATE track is for people with at least 1-2 years prior Android development experience. These learners should be ready to raise their game to becoming world-class developers. Also 10+ hours per week commitment is required.
APPLICATION TIMELINES
Please make sure to apply during the periods listed below:
BEGINNER TRACK: (30th January – 24th February, 2017)
INTERMEDIATE TRACK: (30th January – 17th February, 2017)
Open to applications from Nigeria only.
Apply here