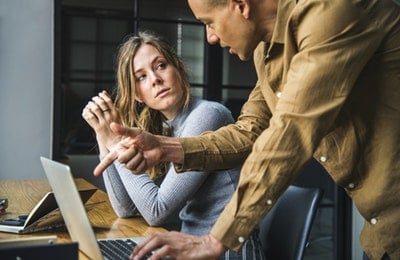 In Nigeria of today, the only way to survive the rage of unemployment is through skill acquisition. Acquiring the best skills is what will distinguish you from the crowd.
I attended a seminar during my final year in the university and the speaker made a statement that still resonant with me till date. He said, "there are Jobs in Nigeria but graduates with required skills to fill the vacant positions are few". This statement implies that the issue isn't that there are no jobs in Nigeria rather there are few people that fit in.
The above statement took me years to comprehend but I finally got the understanding through my brother.
I and my brother are the test sample for the statement. The reason is that
1. He has IT skills before graduation while I have no skill before graduation.
2. He didn't look for a job the way I did. I search for jobs for many years while he was using his IT skills to make cool cash for himself without submitting CV and writing application here and there.
Please get me right, one of the reasons why I failed to secure a job early after graduation was attributed to inadequate skills required by the companies I applied to. Every company has what they look for and which must be seen in whosoever they want to employ.
I have decided to group the skills in IT skills, Vocational skills, and skills you need to develop to secure your dream jobs. All the skills I am about to mention are very lucrative in Nigeria.
Read: Top Profitable Business Idea for Students
List of trending IT skills to learn in Nigeria
Programming/Coding skill
Digital Marketing
Networking
Microsoft office suite
Video Editing
Adobe suite: Photoshop, Dreamweaver
Graphic design
Web design
Typing skill
All the above skills are what you need to learn for you to be more valuable. It can be learned online for free especially through YouTube, blog's article, Free book PDF. For example, I learned C++ and Fortran through downloaded videos online and free articles in PDF.
Programming/Coding skill
Coding is learning any of these skills; Fortran, Java, C++, Python, MySQL, Oracle, HTML, etc. I intentionally include Fortran because it was what I used and still using along with C++ for my research work. Although it is an old language it can make a lot of difference in your life if you learn it.
If you can learn any of the languages and good at it especially Java, Oracle, MySQL, C++ etc., you a hot cake.
Digital marketing
It is the commercial processes involved in promoting and selling and distributing a product or service using digital technologies. Digital marketing is categorized into online and offline marketing. I will recommend that you read Neil Patel's articles on Digital marketing. Reading his articles will kick-start your journey in learning this great skill which has the potential of making you an asset.
Typing Skill
Typing skill is an icing on the cake. It makes you perfectly fit into the digital word. And it can be learned by installing software like mavis beacon on your laptop.
Microsoft office suite
I will recommend that you learn how to use Microsoft Excel. This is a powerful tool that can assist you in data analysis. One of the interesting features of Microsoft Excel is that it can do some of what you use C++ and Fortran programming language to do.
List of Best Vocational and Hand work skills to learn in Nigeria
Vocational skills in this article are also handwork skills because they require undergoing training for you to be proficient in them
One of the trending and lucrative vocational skills in Nigeria is photography. Why? Photo-shoot is now trending in Nigeria. Everyone wants to post nice pre-wedding pictures, birthday, graduation, etc. on social media.
Below is the list of vocational/handwork skills
Photography
Cooking
Tiles laying
Makeup Making
How to repair cars
Fashion designing (Recommended: How to start tailoring business)
Selling car parts
Shoe and bag making
Hairdressing
Brick making and laying
Printing
Dye, soap, cream, etc. making
Writing and proofreading
Skills to develop to secure your dream jobs
Have you ever gone through the big companies Job requirements? Most of the companies require you to have skills in the following areas
Communication
Leadership
Analytical
Creative and Innovative skill
Organization skill
Ability to learn quickly, identify issues, and propose innovative solutions
Related Article: 15 best courses to study