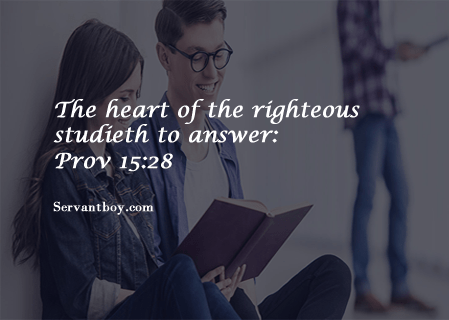 It is not a story that the battle of the future is the battle of minds i.e systems, platforms, science & technology, the impact the productivity of what our minds can turn man, government, society, laws & order into, especially the discovering of point of intercept between ancient discoveries and our future will be the greatest discovery of all time.
It is therefore important will step into the mental and biological components in which redemption offers us in unveiling the mysteries of coordinating the future of our generation from the hands of wicked men who will do anything to unbalance any system for their own gain.
Herod leadership in Israel
God warned Joseph to leave his home neither should he make any attempt of returning until another word comes from him (God). This is the most devastating state in Joseph's life and a critical decision that leaves God with no other option because Egypt isn't a place God want for any of his children but this time around something or someone is at the helm of leadership in Israel (Covenant state). Egypt isn't bearable, no not with their demonic mindset of enslaving others especially their perspective of being threatened by western education (exposure) yet God choose this place, preferable to being in Israel with Herod in leadership.
Who is Herod?
 The name Herod signifies "Heroic", a name not related to current trend. It has nothing to do with what you know before or seen, it unique in its approach to leadership. So there is no how you can suspect Herod's evil rather support him due to his uniqueness.
Uniqueness of Herod
Talent: He was unquestionable a talented man who largely proved his superiority over his brethren (tribes, groups, zone etc) in his power of organization, taste of quality in infrastructures, shrewdness etc He was even surname a born leader of men because he knew how to get inside emotional system of men and use it for his advantage. And one great thing about Herod is, he has capacity to develop his talent under any condition/environment due to his coordinate character with his gifting. This gave him ability to rule anyone, groups, organization, nations etc in fact you wonder how he does it.
Highly Influential: He knows what to do and how to do it. His banner of influence commands the attention of wise men. So ignorant men will be too blind to capture the intention and vision of Herod. Therefore the major places Herod finds his dominion ship easy are:
Amidst of ignorant and uncoordinated people: It doesn't matter your educational background or certificate if you lack leadership skills, history and knowledge Herod will influence your decision and perspective and you will support him in his campaign. Note: If you don't understand the culture, systems of dimension, and operational strategies of a man don't support his vision. Any man can say anything concerning his vision to steal emotional decision whereas his culture, systems of dimension, and operational strategies are his real intention. Be wise.
Unbalance system/dominion: These can be a great task for Herod to rule but not impossible. If there were three recognized men in a whole nation or region during Jesus time and yet God told Joseph to run, huh maybe Herod has ways that wisdom of gold, frankincense and myrrh cannot beat. It is high time we stop bragging of money (though money is good ok) that wisdom of gold got us (this is a good wisdom) but Herod's culture, systems of dimension, and operational strategies is above wisdom of gold.
It is high time we engage the full power of redemption, it is high time will grow from committing sin all the time and arguing on things that are unrelated to possessing the kingdom for our God. Haa, this is not the time and hour we should have misconception on grace (Jesus). Herod's are too focus, and a mistake of appearance of Herod in Israel leadership in our age will be highly devastating. You might not like me or know me but believe in my articles, they aren't books studies rather revelations of what times and seasons we are. We have got to improve and feed the people with quality messages that prepares them for the future. Wisdom of Gold is good but plenty things are bigger than gold. Please…
Facebook.com/servantboy1, twitter.com/servantboi
God bless