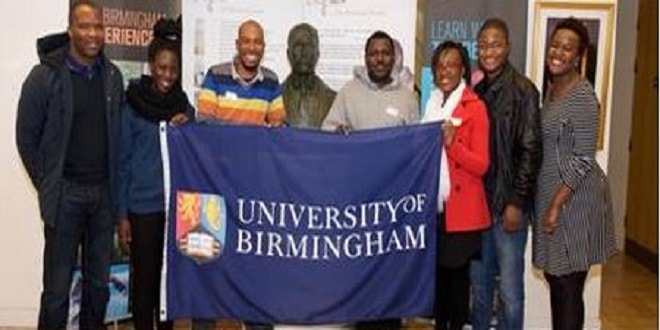 The Commonwealth Shared Scholarship Scheme is a joint initiative between the UK Department for International Development (DFID) and UK universities, including the University of Birmingham, to jointly aid scholarships for students from developing Commonwealth countries who would not be able to pay to study in the United Kingdom
The University of Birmingham is offering one Commonwealth Shared Scholarship for the 2017/18 academic year.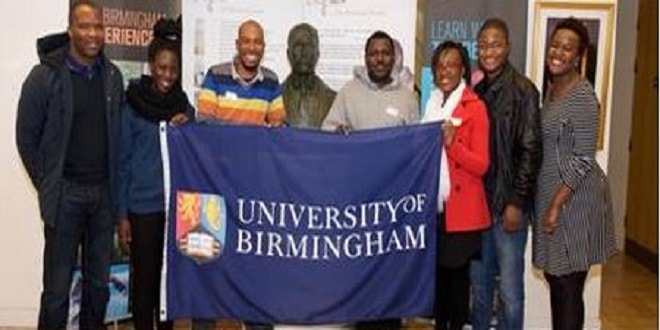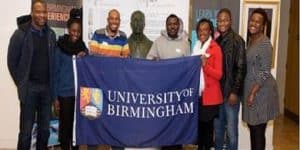 Level of Study: Postgraduate taught masters
Subject areas eligible: Cancer Sciences, Economic Development and Regeneration, Economics.
Nationalities eligible: Commonwealth developing countries
Deadline for applying: 31 March, 2018
Value of Award
The award will cover:
Full tuition fees
Maintenance stipend
Air fare to and from the United Kingdom
Immigration Health Surcharge costs
A one-off arrival allowance payment of approximately £950
Thesis expenses of £225
Study travel grant up to £200
Excess baggage allowance for books up to 10kg on the return flight
Eligibility

Candidates are expected to hold a first degree at first class level and be under the age of 30 at the time the award begins.
Candidates must also certify that they:
are nationals of a Commonwealth developing country, and not at present living or studying in a developed country;
have not undertaken studies lasting one year or more in a developed country;
are themselves, or through their families, unable to pay to study in the United Kingdom;
agree to return to their own country to work or study as soon as the award ends. The commission will only consider requests to extend leave to remain in the UK post-award for those wishing to move from Masters to PhD study. Strict conditions will apply.
DFID requires that the University certifies when submitting its shortlist of candidates that they are sufficiently proficient in the English language to cope with the course for which they have applied. This will normally mean that you will have to have satisfied any requirements concerning competence in the English language which are a condition of your offer of admission.
Candidates must also have been offered a place at the University of Birmingham on one of the following postgraduate programmes:
MSc Clinical Oncology (School of Cancer Studies)
MSc Development Economics (Dept of Economics)
Recommended:SOAS Commonwealth Masters Scholarship
How to Apply
In order to apply for this scholarship, you must submit an application to both the University of Birmingham(online Commonwealth Shared Scholarship application form, you must have secured your offer before the deadline of 31 March 2018 in order to be considered for a scholarship) and the Commonwealth Scholarship Commission (Submit Electronic Application System (EAS) at http://cscuk.dfid.gov.uk/apply/shared-scholarships/info-candidates)
For more details, kindly visit the official page https://www.birmingham.ac.uk/International/students/finance/scholarships/commonwealth-shared-scholarships.aspx