Scholarships
6 Companies Doing Virtual Internship In The World 2021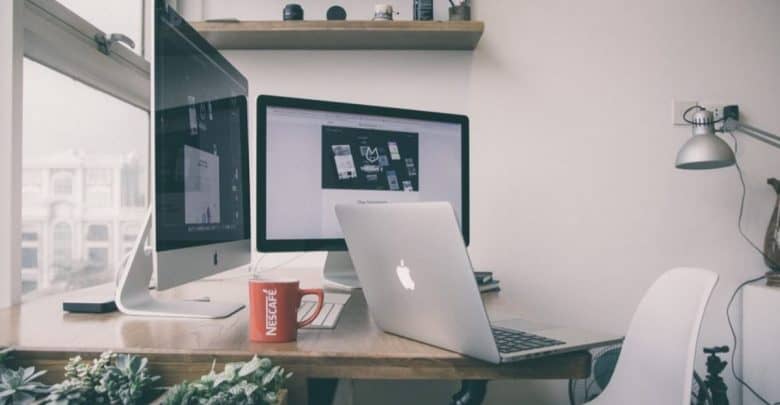 A virtual internship is a work experience placement that students can do from home. During the internship, students communicate with their employer through a range of resources, including Skype, Microsoft Teams, email, webinars, and Slack.
This kind of internship can be taken by anyone and everyone anywhere in the world.
Read: List of Best and Lucrative Skills
Companies doing Virtual Internship
In this online program, you will get to complete similar work that our Graduates do at KPMG. You will learn what it is like working at one of the world's best data analytics team, and build skills required to excel as a analytics consultant.
The KPMG Data Analytics Virtual Internship is designed to help you gain a practical insight into the work we do at KPMG and it is an opportunity for you to build your career skills and experience.
It is not the intention for KPMG to hire students based on their performance in this virtual internship and completing the program is not a pre-requisite when applying for our current vacancies. This virtual internship is an opportunity for you to demonstrate your interest in KPMG and we will consider students favourably who complete the program.
Due to the number of participants potentially completing this program, KPMG will not be able to assess your individual work or provide you with specific feedback. However, after submitting your completed work, you will be able to access model work prepared by our Consultants so you can see how someone from KPMG would approach the task.
What you will be expected to do include Data Quality Assessment, Data Insights, and Data Insights and Presentation.
Source: https://www.theforage.com/virtual-internships/theme/m7W4GMqeT3bh9Nb2c/KPMG-Data-Analytics-Virtual-Internship
McKinsey Virtual Internship
Our Virtual Academy combines modules from one of our capability building programmes, McKinsey Academy which was designed for our C-suite clients, as well as virtual skills workshops and a team challenge.
Most of the Virtual Academy modules are self-paced so participants can complete them at a time suitable for them. During the programme, participants will be paired with a mentor for career advice and a glimpse into life at McKinsey. At the conclusion of the Virtual Academy, there will be an online team challenge, which will help participants connect with others in the programme.
Source: https://www.mckinsey.com/careers/virtual-academy#
Deloitte Virtual Intership
Deloitte is committed to giving you every opportunity to learn and develop. As a part of that we have designed this Virtual Internship to help you build the skills and confidence to pursue a career with our Technology, Strategy & Transformation team.
This program will give you a taste for some of the challenging problems that Deloitte tackle each day.
Source: https://www.theforage.com/virtual-internships/prototype/FqFtWwQzNxJ8Qsh5H/Technology-Consulting
PwC's Assurance Academy Virtual Case Experience lets you tackle an audit case to experience our work. It will give you a feel of what it would be like to be part of the Assurance Academy, experience our international teams and the atmosphere and give you insights to what awaits you in a career in audit.
Source: https://www.theforage.com/virtual-internships/prototype/inLNeLX3qWQSaiW2b/Assurance-Academy-Virtual-Case-Experience
The Program is a self-paced, web-based learning program, which addresses future young professionals, who aim towards enhancing their professional capacity in view of their transition from the academic world to the business world.
The program is consisted of eleven (11) modules and it has a duration of approximately twenty-two (22) hours. Each module is introduced via a dedicated video, which explains the aims of the module, and after each module the participants will have to pass an examination so that they can proceed to the next module. At the end of the program, the participants will have to demonstrate their upgraded knowledge and skills via specific tasks, so that they can successfully complete the program.
The program will be delivered via a cutting-edge learning management system, to which the participants will have individualized access for a period of three months and will be able to direct their own time schedule. The content of the program is aligned with internationally acknowledged good practices and it is designed by experienced instructional designers.
Source: https://www.ey.com/en_cy/news/2021-press-releases/04/ey-online-training
JP Morgan Virtual Internship
Throughout the virtual experience, you'll familiarize yourself with JPMorgan Chase frameworks and apply your technical skills to a hypothetical request from the firm's trading floor to analyze and visualize data in a new way.
You can participate in this program from anywhere in the world, in your own time and at your own pace. You'll also receive a certificate of completion award, recognizing the tech skills demonstrated.
Source: https://careers.jpmorgan.com/us/en/students/campaign/virtual-internship?search=&tags=