The Federal University of Petroleum Resources, Effurun hereby invites all candidates who scored 180 and above and applied for admission into the University as first choice in the 2019 Unified Tertiary Matriculation Examinations (UTME) to apply for the FUPRE Post UTME Screening Exercise.
Registration for Screening will commence on Monday, 29th July, 2019. Candidates are expected to pay the sum of N2,000.00 (Two Thousand Naira) only for this screening exercise. Registration will close by 12 midnight on Saturday, 3rd August, 2019.
How apply for FUPRE Post UTME
1) Candidates are to pay a non-refundable fee of Two Thousand Naira (N2,000) only as Screening fee.
2) Applicants should visit www.fupre.edu.ng from Monday, 1st July, 2019 to Sunday, 21st July, 2019 to do their registration.
– Click on the link "2019/2020 Post-UTME Admission Screening Application".
– Follow the registration instructions on the website.
Step 1 – Payment
You can make payment online using your ATM Card.

Step 2 – Application
Carefully fill all the required fields, submit and print out your confirmation page.

Step 3 – LOGIN
Monitor your application status by logging in to your profile.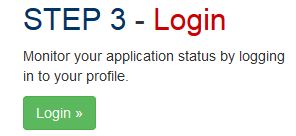 Click on their website to start registration www.fupre.edu.ng
Registration Instructions
1. After payment, Click Apply Now and enter your payment Transaction ID and click Continue button
2. Fill the registration form carefully.
3. Carefully enter your O/L result details.
4. Scan and upload recent colour passport photograph measuring 300 X 300 pixel snapped on red background with two (2) ears showing
5. Verify the information you entered; thereafter click Submit button if you are satisfied
6. Print your confirmation page
7. Login with your JAMB No and Password thereafter to monitor your admission status
FUPRE POST UTME EXAMINATION DATE
Post-UTME Screening Date: Monday 29th July, 2019 To Saturday 3rd August, 2019. Check Your Registration Confirmation Print Out For Your Time And It Is Computer Based Test (CBT).
All candidates are required to bring along the following items to the screening venue:
Remita printout indicating payment of Two Thousand Naira (N2,000) only as Screening Fee.
A copy of their on-line registration form printed in colour and three (3) photocopies
Three (3) copies of JAMB UTME notification of results
Four (4) coloured passport size photographs (red background) with their names at the back of the passport. The passport photograph must be the same with the one used for the online registration as photo ID
HB pencils and other writing materials
Please Note:
i). Candidates are not allowed to bring cell phones or any other electronic gadgets into the screening venue. Only JAMB calculators (or non-scientific calculators) are allowed.
ii). Any UTME candidate who fails to produce himself/herself for the screening exercise will NOT be considered for admission.