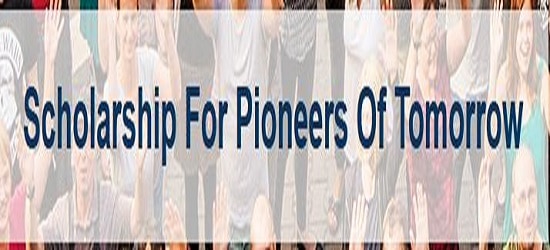 The Idealo Scholarship offers up to 10 scholarships for students and postgraduates, with a total value of almost £80,000, with each of the 10 recipients will receive financial support to the tune of £650 a month for a whole year to put towards their studies. In addition, we'll offer you coaching that is tailored to your subject.
We are searching for students who have done amazing things with their special skill or passion that set them apart from their peers. If you are super creative, socially engaged and keen to combine your talent and passion to change the world, then you may be exactly what we are looking for.
Deadline: 15 April 2018
What we are looking out for:
Are you a volunteer who rolls up their sleeves and gets involved to help those in need?
Were you a child prodigy who developed their first app aged 12?
Perhaps you're a maths whizz who could rival Alan Turing in solving sums?
Are you a dedicated participant in projects aimed at making the world a more sustainable place?
Do you have a knack for diplomacy that would be at home at the UN?
Maybe you founded a start-up at 17, just because you believed in your idea. Even if it was a huge fail, you'd do it again in a heartbeat
How to apply for Idealo scholarship
Complete the application form with your basic information.
Submit a short video or short essay: to introduce yourself and tell us about your extraordinary talent.
You can upload your video to all the usual portals (YouTube, Vimeo etc.), then include the link in your application form (max. 1 minute long).
There's a space on the application form for you to include your essay (max. 1,000 characters including spaces).
Attach an up-to-date version of your CV.
Applications will only be accepted in the form of a fully-completed online application. Applications via e-mail will not be considered.
Note: Applicants don't have to be domiciled in the EU but they should be applying to study at a university in the UK, Germany, France, Italy, Austria, Spain, Switzerland, Poland, Denmark and Sweden.
You have the choice to send us EITHER a short video or a short essay. We want the video or essay to help us to get to know your personality and understand what makes you special, so be creative! The video can be uploaded to all the usual portals (YouTube, Vimeo etc.) It is particularly important for us to see the real you – having your video professionally produced and edited is therefore not necessary. Also, your video should not exceed one minute in duration. If you choose to write an essay, the text limit is 1,000 characters including spaces.
Idealo will select the top 30 most promising applicants and they will be invited to their offices in Berlin, Germany. Following the assessment process, the winners will be selected (don't worry, we've got the travel expenses covered!) as part of the final selection process.
Click here to apply for the scholarship
For more information, kindly visit the Scholarship official page