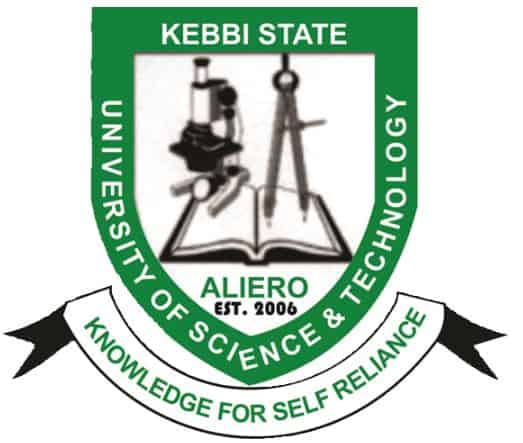 KSUSTA admission list is out. This is to inform all candidates that Kebbi State University of Science and Technology (KSUSTA) has recently released its provisional Admission List for the 2018/2019 Academic Session.
The list is yet to be uploaded on the University website. However, the list has been pasted on the school's notice board. Candidates are therefore advised to proceed to the school and check the admission list  on the school's notice board.
Congratulations to the admitted candidates.
How to check KSUSTA Admission List
KSUSTA Registration procedure
This is to inform all Undergraduate Students that the following procedure is their guide on how to perform online registration excercise. The procedure is as follows:
Visit the University website at http://www.ksusta.net/, click on the "Student Bio-Data Update and Portal Registration" link under the  "STUDENTS" Section on the home page
To Login, Enter your Admission Number in both the Username and Password field Provided and click on the Login button as shown below
If successful you will be directed to the Student "Welcome" displaying your Full Name and other links
Click on "Edit My Profile" link to change the default Password to any password of your choice as a security measure to prevent unauthorized access to your user Account. To do so, click on the "Password" Field, delete the existing Password and enter a new password of your choice and click the "Update" Button. (Do Not share your new password with anyone)
Click on the payment button to be redirected to the REMITA registration payment process. The payment can be done directly using your ATM card or manually through generation and printing of the Remita payment form to be submitted to any bank of your choice.
Update your basic Bio-data and admission information by clicking on "Update Bio-data" button.
As soon as the registration fee payment is successful, students can print their registration forms bearing the bio-data details for distribution to faculties and departments for signing by the respective staff of units involved.
Once you complete filling the details of your Bio-data, admission and entry qualification information, click "Submit" button to complete the process.
NOTE: you can visit the ICT Directorate to contact any of the designated support staff for help or enquiries regarding your Bio-Data Update and Examination Card Printing.