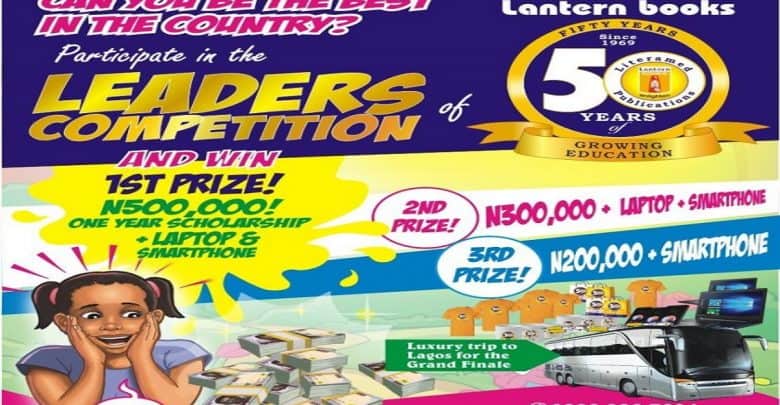 Lantern Books is now accepting applications from primary school pupils for its 2019 Scholarship awards. Lantern Scholarship is for the Primary School Pupils between the ages of 5-13.
Overview
Are you in search of Scholarship for Primary School Pupils in Nigeria? Your search is over, change the destiny of your children. Lantern Books is offering you an opportunity to win a scholarship worth N500, 000, a laptop and a smartphone. Wow! That is a whole lot. Imagine you are not going to pay your child's school fees for the next one year, what a relieve.
Even if you have more than a child, one of your children can win this scholarship as it is opened to school children of all ages. We also have mind-blowing prizes for the first & second runners up. The first runner up will get the sum of N300, 000 and a laptop while the second runner up will be rewarded with N200, 000. Thankfully, all children who subscribe to this competition will get a free book every month for one year.
Lantern Scholarship Competition Stages
Stage1: Entry Level where ALL subscribers take part in to get shortlisted.
Stage 2: Inter-Level Competition between subscribers of a particular level of a school against that same level of another school.
Stage 3: Regional Draws where shortlisted subscribers are picked
Stage 4: Grand Finale in Lagos. The date for the grand finale will be communicated subsequently
Eligibility
This competition is available for children of age 5 – 13 all over Nigeria.
How to Apply for Lantern Scholarship
It is very easy to be a part of this competition. All you need to do is to subscribe with a small amount that will be used to process your entry. Remember that there are rewards for everyone that subscribes.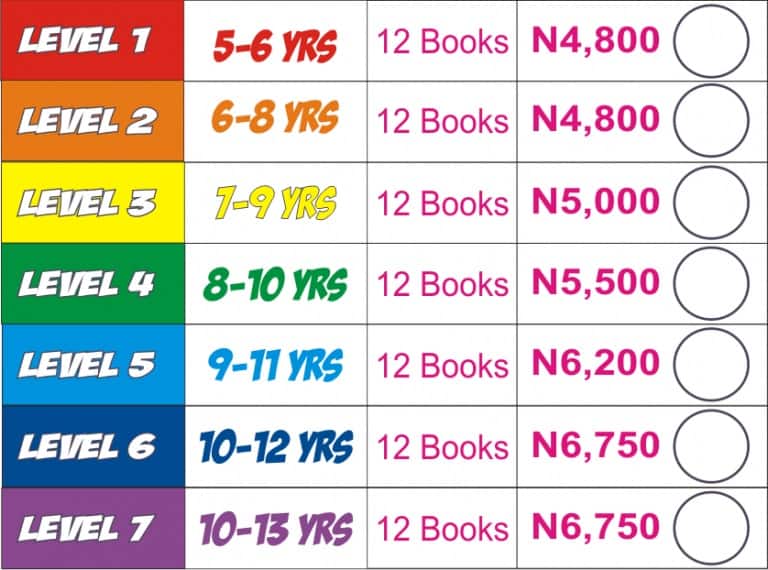 For children of age 5-6, they fall into our category of Level 1 – they are to subscribe with the sum of N4, 800. Age 6- 8 fall into Level 2, they are to subscribe with N4, 800. Level 3 includes age 7 -9, they are to pay N5, 000 while Level 4 (including age 8 – 10) will pay the same amount. Age 9 – 11 falls into Level 5, they are to subscribe with N6, 200. Level 6 is age 10 -12, they should subscribe with N6, 750. The highest level which is Level 7 includes children of 10 – 13 years, they will as well subscribe with N6, 750.
Payment for Subscription: You can make your payment online or fill in a form to receive our account details in order to do a bank transfer or a mobile transfer
For more information on this call Balqis on 08163367604 or E-mail: adventure@lantern-books.com.