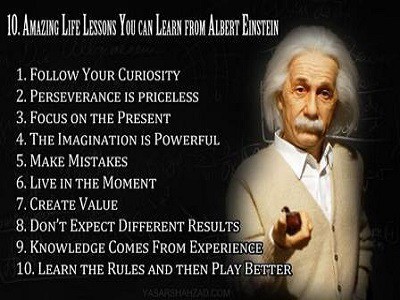 To be a successful entrepreneur in this generation, you have to keep learning so that you don't lose out to make it big. It is also important that you need to adapt as fast as possible to the way the world is changing. The world changed too fast and so you must move with the trend so that you don't miss out on the opportunity this change present.
Jeremy Stoppelman, CEO Yelp says "You have to be very nimble and open-minded. Your success is going to depend on how you adapt". This means adaptation is a very important key to any entrepreneur that desires to be successful.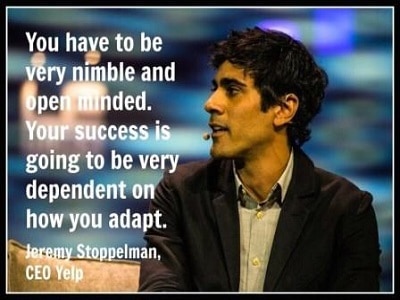 Below are the Eight (8) great life lessons to be a successful entrepreneur
Lesson 1: The advantages you have yesterday will be replaced by the trends of tomorrow. You don't have to do anything wrong, as long as your competitors catch the wave and do it right, you can lose out and fail.
Lesson 2: Those who refuse to learn and improve will definitely one day become redundant and not relevant to the industry. In the book titled "the success principle", Jack Canfield stated that one of the great things about living in today's world of abundance and opportunity is that almost everything you want to do has already been done by someone. Someone has left clues to inform of books, manuals, seminars, etc., so learn from those clues.
Lesson 3: Your life will begin to change the day you start taking full responsibility for everything in your life including your income. If you are not happy with your income, don't wait for anyone to come to your aid, start by using your brain and the resources available to you.
Lesson 4: Every successful entrepreneur is goal oriented. They have specific goals on a daily, weekly, monthly, and yearly basis. Because of this, they are able to work on a plan that will bring the results they want. It doesn't matter where you are coming from, what matter is where you are going.
Lesson 5: If you can think strategically enough, what you have is enough.
Lesson 6: The ability to SELL is the number one skill you can have in today's world to be financially free. According to Robert Kiyosaki, the most important specialized skills are sales and understanding marketing.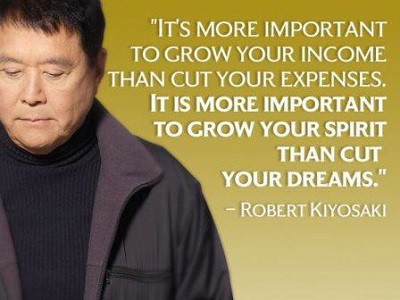 Lesson 7: Become an inverse paranoid i.e. instead of seeing every difficult or challenging event as negative, see it for what it could be – something that is meant to enrich, empower, and advance your cause.
Lesson 8: Be an action taker: Nothing will change until you get up and take action.
Culled from Insights magazine volume IV 2016 (Toyin Omotoso)

Additional life lessons tips by Albert Einstein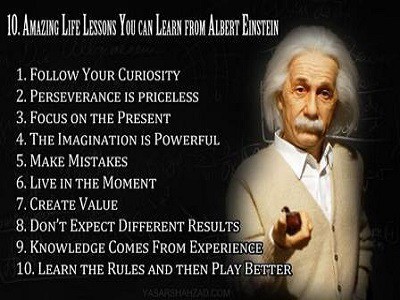 Related Article: How to overcome business failure and entrepreneurship stagnation