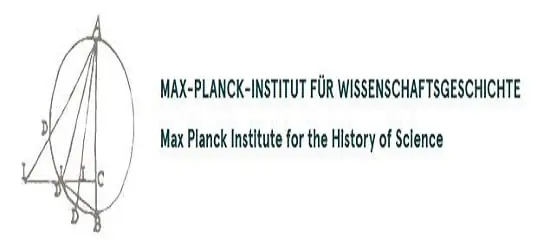 The Max Planck Institute for the History of Science (MPIWG) in Berlin is one of the more than 80 research institutes administered by the Max Planck Society. It is dedicated to the study of the history of science and aims to understand scientific thinking and practice as historical phenomena.
The Max Planck Institute for the History of Science, Berlin, Department III, Artefacts, Action, and Knowledge, Director: Prof. Dr. Dagmar Schäfer, offers Visiting Scholarships, 3–9 months
Outstanding scholars beyond the postdoc phase of their careers are invited to apply for participation in the working group:
"The Body of Animals", in particular, projects that focus on animals' bodies and materiality, animals in relation to commodification, technology, or the environment, or the history of scientific methodologies used to date and describe animal-derived proteins and fibers (including but not limited to zooarchaeology, linguistics, molecular biology, textile science, radiometric dating, and food science).
Period of scholarship: 1 April 2018 to 31 December 2019
Deadline: 28 February 2018
Nationalities: Candidates of all nationalities are encouraged to apply
Eligibility Criteria
Applications from candidates in every field involved with issues relevant to the history of science and technology are welcome, with some preference for projects looking at cases from Asia, Africa, or Latin America, or adopting a global perspective. The MPIWG hosts many academic activities: conferences, workshops, brown bag seminars and colloquia. Visiting scholars are encouraged to combine their research stay with active participation in such events.
Applications may be submitted in German, English, Chinese or French. Candidates of all nationalities are encouraged to apply; applications from women are especially welcome. The Max Planck Society is committed to promoting handicapped individuals and encourages them to apply.
English Language Requirements:
For all areas of work at the MPIWG, we require good or excellent knowledge of English.
Scholars are expected to be able to present their work in English and discuss other people's work in English.
The main language of administration at the MPIWG is German. We support our employees in finding and funding a German language course if relevant.
If other languages are required for the specific tasks involved, this will be mentioned in the advertisement.
How to apply: 
A cover letter, curriculum vitae (including the list of publications), a research proposal on a topic related to the project (1000 words maximum), one sample of writing (i.e. article or book chapter), names and email addresses of two referees.
Candidates are requested to submit, via our online application portal. Apply here
For more details, kinly visit the scholarship official page https://www.mpiwg-berlin.mpg.de/career