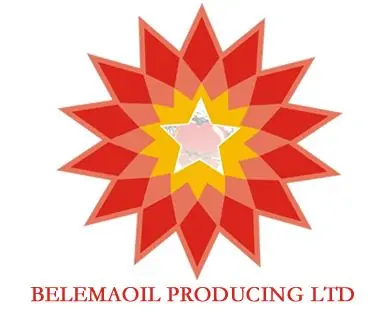 Belemaoil Producing Ltd in Joint Venture with the NNPC, hereby announce its annual Undergraduate scholarship program for 2019/2020 Academic Year.
The scheme is for suitably qualified applicants from Belemaoil Host Communities. Categories for the scholarship scheme are; Post-Primary, Undergraduate, and Post-graduate.
Belemaoil is fully committed to the education of our Host Communities which include Bonny Kingdom, Idama community, Abuloma Kingdom, and Kula Kingdom.
NNPC/Belemaoil Undergraduate Scholarship Eligibility
Applicants must be from one of Belemaoil Host Communities and Operating Business Corridors
Applicants must submit Local Government Identification Letter
Applicants must have secured admission into a recognized University within Nigeria with proof of the following documents (Admission Letter, Acceptance letter 1st year's academic result, Academic reference letter from an appropriate authority not lower than the Dean of Students' Affairs)
Applicant Must Not be an employee or child/dependent of any employee of Belemaoil Producing Ltd.
Applicant Must Not be a current beneficiary in any of Belemaoil Empowerment Schemes
Guarantor's written consent of good conduct of the applicant from any of the following persons from applicant's community/clan:
Paramount Head of Host Community
Current CDC Chairperson
Persons involved in cult/criminal gang membership or with criminal record shall not be considered for the award.
How to apply for NNPC/Belemaoil Scholarship
To Apply online, fill our form by Clicking this link: https://belemaoil.com/scholarship/undergraduate-scholarship/
OR
Alternatively, download and fill our form Offline by visiting this link and download under the undergraduate tab: https://belemaoil.com/scholarship/
Kindly complete and email this form to scholarships@belemaoil.com before 28th June 2019. This form must be submitted with 2 recent passport photograph.
Application deadline: 28th June 2019
Documents to Attach to the Scholarship Application
Scholarship Application Form (Properly Filled with Passport Photograph at the top)
University Admission Letter
JAMB Admission Letter
Transcript (where applicable) or 1st Year Result
O' Level Result
Local Government Identification Letter
Letter of Identification (Signed by either Traditional Ruler, or Community Representative)
NOTE: Belemaoil does not demand any form of payment from applicants. The application is entirely free of charge. Application must be submitted through the CDC Interface Committee of each community.
Read: 15 Undergraduate scholarships in Nigeria