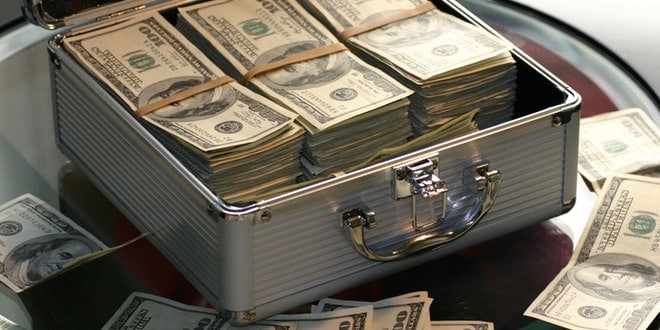 Richness is the state of existing in or containing plentiful quantities of something desirable, it requires understanding of the principle to make the wealth desired to be a reality without blemishing the personality character. Some people spend weeks on the mountain praying for financial breakthrough without knowing what to do to be rich. They just want to be wealthy anyhow. It doesn't work that way. Wealth comes through solving problems. Real wealth comes when you take a critical look around, see the challenges that surround you, think and proffer legitimate solutions to them, and ultimately sell at premium price.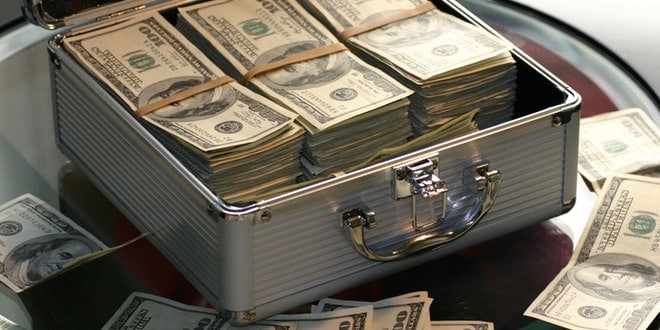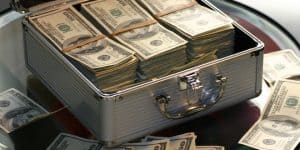 Before you read further I will quickly highlight some basic principles of wealth creation:
(i) Look for problems, proffer solution to them, and sell at premium price
(ii) Engage creative ideas
(iii) Have a good financial management
(iv) Have good character (integrity)
(v) Be disciplined
(vi) Sharpen your skills
In the book of Robert Kiyosaki titled, Increasing Your Financial IQ, he stated that one of the major reasons why millions of Africans live below the poverty line according to world bank poverty index is that many Africans belief that Africa magic wands will suddenly mint money for them. You need to ask yourself, how many cups of mustard seeds did Mark Zuckerberg (founder Facebook) eat that made him a billionaire? How many bottles of anointing oil did Mike Adenuga (Chairman, Globacom) drink that turned him into multibillionaire owner of Africa biggest telecommunication company?
Dear reader, from my research on how to create wealth without blemish, I have discovered methodology to bring divine power to ensure success without undermining possibility mindset and efficient use of my brain and energy. Thus, this is how potential billionaires pray: "Dear Lord, many Nigerians are living below the poverty index, many Nigerians are out of school, many Nigerians are unemployed, many Nigerian farmers produce food crop but are wasted before it reach dining table and many has electricity problem, sanitation or portable drinking water problem, Oh Lord I want to solve it. Lord, bless me with fresh ideas on how to solve this problem, and connect me to the right partners, investors and friends to make it happen and make my dream a reality. Thank you Lord. In my conviction, God will definitely download creative ideas into your minds if you have possibility mindset and use your brain efficiently.
Unfortunately, this is how majority of Africans especially Nigerians pray: "Oh Lord, I command anyone who said that I will not prosper to collapse and die by fire!" Someone else may even pray this way: "Lord, I need financial favour. I need divine connections. I need financial breakthrough urgently. Lord send money to me today. I believe, this is not wealth making route and it amuse me that when God listens to this kind of prayers sometimes, I believe He will look down from the balcony of heaven and wonder why many failed to understand that wealth creation opportunities surrounds us. Note, I'm not belittling power of prayer, but most of us pray amiss. I pray myself.
The basic principle of wealth creation is the ability to find solutions to the challenges of humanity i.e. secret of billionaires. All of them created solutions that brought those billions they celebrate today. Presently, Aliko Dangote is spending millions of dollars in developing and construction of crude oil refinery. By the time he complete it and become a major player in the petroleum industry, the wailers will say he is lucky. But they forget that he didn't pray for financial breakthrough without putting his energy and brain to work. However, his effort will be able to found solution to a perennial Nigeria problem by making regular availability of crude oil by product to Nigerians and other neighbouring countries.
Wealthy people don't necessarily look for money, they create solutions, and money will follow them. Larry Page and Sergey Brin (founders of google) went all out to help humanity find things faster on the internet, and billions of dollars followed them. Mark Zuckerberg created platforms for socialization, and billions of dollars followed him. Steve Jobs and Steve Wozniak went all out to reduce the size of computer. This has made them to buy off competitors and help the humanity. Tony Elumelu founded United Bank of Africa; he earns accolades worldwide and billions of naira. What problems are you solving for humanity? Solve problem make money and be rich legitimately!
Dear reader, it is high time you change your thinking and prayer pattern to making riches. Stop looking for shortcut to the top, start looking for the problems you can solve for humanity and find best way to improve on the existing skills you have, deliver the service and goods with excellent customer service backed with good character. Most times, money is actually a reward for solving problems for people and this is earned by selling the solutions at premium price.
Recommended: 5 proven route to business failure
Continuous success wishes. Keep soaring!
Author: Oyeniyi Ayodeji
Profile: A seasoned writer, financial strategist, project manager and intellectual public speaker
Contact: oyeniyi.ayodeji@yahoo.com, www.facebook.com/AyodejiOyeniyi
Tel. +2347033983073