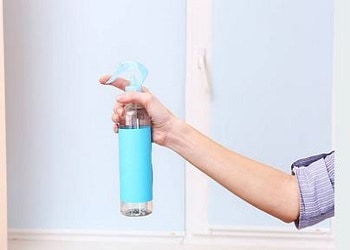 Hair cream and liquid air freshener production is one of the good business ideas. And this is because of its high demand by customers. Every home needs a hair cream and liquid air freshener. Therefore, knowing how to produce this two product couple with your marketing strategy will generate good income for you and make you successful in the business.
One good thing about these business ideas is that you don't need huge capital to start it. You can start with the little amount on you and with time the business can be on a large scale production. Also you can make it for your own personal use without going to market to purchase.
This article lists the formulations for the products and the method of production.
Formulation of hair cream production
Petroleum Jelly (4kilo)
Mineral Oil (6Lt)
Paraffin Wax (1/8kilo)
Lonalin (1/8kilo)
Glycerine (1/8 Lt)
Vitamin E (1/8Lt)
Coconut Oil (1/8Lt)
Fragrance (to taste)
Colour(oil type) (to taste)
Method of production
Petroleum jelly and paraffin wax goes into your making pot put fire on and allow it to be melted
Add all the chemical, that is Lanolin, Glycerine, vitamin E, coconut oil and stir well
Now put the fire off and add your fragrance and colour, all have to be well mixed
NOTE: You need to take 1LT of the (petroleum jelly)that is in own pot before pouring it into the main production. Package for sale.
LIQUID AIR FRESHNER
Chemicals needed for liquid air freshner:
Perfume –Ambipour
Texapon
Methanol (methenol)
Camphor
Colour (water soluble)
C .M.C
Water
Formulations
Water-  25Lts
Colour – to taste
CMC- one tablespoonful
Perfume- Ambipour- 1Lt
Texapon- 1/2kg
Methanol -1/2Lt
Camphor -1/4kg
Method of production of liquid air freshner
Pour the water into the plastic bowl and add one tablespoonful of CMC and mix well
Note: Use 1/2Lt of water and mix the CMC very well before pouring it into the main water. The same goes to colour. Now mix all very well
Pour the perfume which have been mix with texapon into it and stir very well
Add methanol which have been mix with camphor into it and stir all well very well. Allow it for some hours or a day then you bottle it.
Recommended: How to start tailoring business in Nigeria