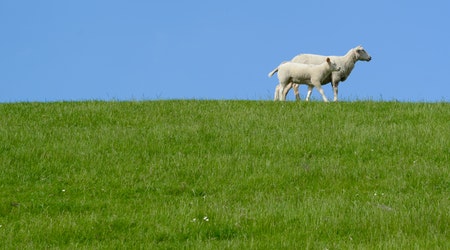 9 Most Important Qualities Of A Good Pastor From The Bible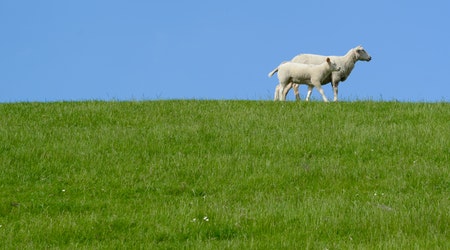 Jeremiah 3:15 "And I will give you pastors according to mine heart, which shall feed you with knowledge and understanding"
John 21:17 "He said to him the third time, Simon, son of Jonas, do you love me? Peter was grieved because he said to him the third time, do you love me? And he said to him, Lord, you know all things; you know that I love you. Jesus said to him, Feed my sheep."
Pastoral ministry is an entrustment from God and a calling where the called must be found faithful. And for a pastor to show that he/she is faithful to his/her calling, there are virtues or qualities he must possess. The characteristics or qualities of a good pastor according to the bible will be discussed below for your edification.
It is quite wrong for the name of the Lord to be blasphemed through a pastor since he is an ordained shepherd to take care of the sheep.
There are characteristics or qualities a pastor must possess according to the bible which is important for him to have a successful ministry. The success of a pastor depends on these virtues I am about to name.
Below are the most important qualities of a good pastor
He must be loving and caring
Hebrew 4:15 "For we have not a high priest which cannot be touched with the feeling of our infirmities; but was in all points tempted like as we are, yet without sin."
It profited a minister nothing if he fails to care for and has an unconditional love for those that have been entrusted in his hands. In other to have access to the mind of your members through your messages, they must see that you care for them.
One attribute of successful pastors is that their love for God and the church can't be questioned. It is evidently seen by how they conduct themselves i.e. the grieve of their members is their grieve and the peace of their members is their peace.
Meekness
Meekness is a disposition to be patient and longsuffering. Managing people and leading one or more than one person requires that a good pastor must exercise patient and longsuffering.  Winning souls and establishing them in faith requires that a minister of God should exercise patient.
Integrity
This virtue is very must be evident in the life of a good pastor i.e. the words and the deeds of a minister of God must match up.  This is a vital ingredient that enables a pastor to earn the trust of his members.
It is important to note that the more credible you are, the more confidence people place in you.
Teaches sound doctrine
One of the major assignments God gave to pastors is that they should feed the sheep with knowledge and understanding of him. And this can only be achieved if a minister teaches a sound doctrine and not heresy.
Good conscience
He must be a man that can realize when he is wrong and retrace back his steps. 1 Timothy 1:19 "Holding a good conscience; which some having put away concerning faith have made a shipwreck"
Inspire members to love Jesus
One of the goals of a pastor is to partner with God in bringing to the reality of Hebrew 8:11 "And they shall not teach every man his neighbor, and every man his brother, saying, Know the Lord: for all shall know me, from the least to the greatest" to pass.
Don't exploit
2Corinthian 12:17 "Did I make a gain of you by any of them whom I sent unto you?"
A good pastor will not use or manipulate his members to his advantage. One sad thing that is growing now is that some have turned going ministry to an avenue to manipulate the church for monetary gain.
There is nothing wrong for a pastor to prosper financially but it is wrong if a pastor uses evil means to get wealthy. I am one of those that believe that a pastor should prosper and I strongly desire it. They are doing a great and wonderful job for the Lord and they must be blessed in returns. But this should be done within the confine of God's blessing and not through manipulation.
He must be a man of faith
His measure of faith must be high. A pastor that has a small faith will give birth to a member that has little faith; "like begat like".
He must be full of the Holy Spirit
One of the qualities of a good pastor that must be evident is being filled with the Holy Spirit. This will help him to successfully do the work that has been given to him.
Lastly, Paul said in 2Corinthians 4:1-2 "Therefore seeing we have this ministry, as we have received mercy, we faint not; But have renounced the hidden things of dishonesty, not walking in craftiness, nor handling the word of God deceitfully; but by manifestation of the truth commending ourselves to every man's conscience in the sight of God."
This last statement pointed out that a pastor must preserve, be honest, must not corrupt the word of God, and must speak the truth at all times.
We are hopeful that this page was helpful and provide you with the needed information about 9 most important qualities of A good pastor from the bible. Click here to read more on kingdom lifestyle