General
Seyi Makinde Promised to Change Educational sector in Oyo
Education is the wealth of a nation. And to bridge the gap in the educational system in any state in Nigeria especially in Oyo state, the people need someone who has the heart for Education at the helm of affairs.
Any government that wants to be successful in Oyo state must take education serious and the welfare of teachers and lecturers in the state.
The gubernatorial candidate of the PDP in Oyo State Engr Seyi Makinde said it is disheartening to see that Oyo State came 26th as WAEC releases the 2018 ranking of all the 36 States and promised to turn this downward trend in the educational sector around.
Recently, Engr Seyi Makinde has paid the NECO examinations fee of 19 prisoners at the Agodi prison yard in Ibadan today and also promised to provide them with qualified teachers and text books. He promised to do more for all underprivileged in the state saying that his Administration will be devoted to the challenges of the under privileged.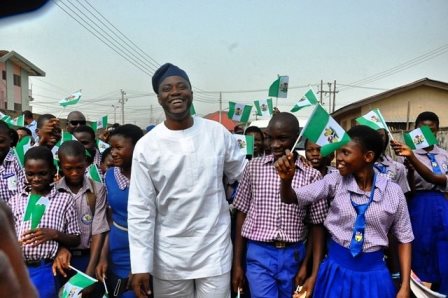 He also promised to restore the number of students per class to 30 with enough motivated teachers in schools.
In his quest to encourage students at all levels, he has established scholarship board named "Seyi Makinde scholarship board". This board gives bursary and scholarship to students at all levels in Oyo state.
Nelson Mandela said " Education is a weapon which you can use to change the world". Seyi Makinde has promised to change Oyo state by changing the educational sector.