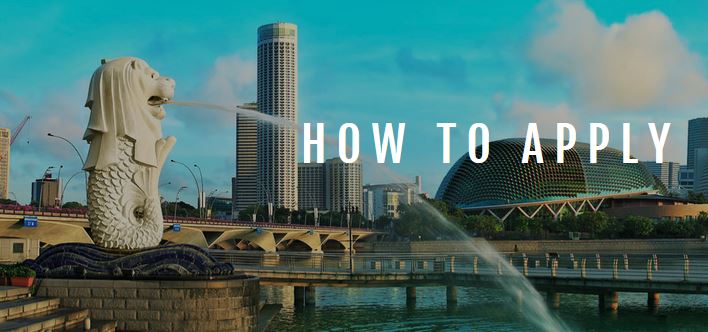 The Singapore International Graduate Award (SINGA) is a collaboration between the Agency for Science, Technology & Research (A*STAR), the Nanyang Technological University (NTU), the National University of Singapore (NUS) and the Singapore University of Technology and Design (SUTD).
PhD training will be carried out in English at your chosen lab at A*STAR Research Institutes, NTU, NUS or SUTD. Students will be supervised by distinguished and world-renowned researchers in these labs. Upon successful completion, students will be conferred a PhD degree by either NTU, NUS or SUTD.
APPLICATION
To apply, please go to www.singa.a-star.edu.sg to access the SINGA application form, and note the application deadlines. You will need to submit the following together with your completed application form:
(i) A copy of all your university transcripts
(ii) 2 letters of recommendation from academic referees
(iii) A personal statement (up to 500 words)
(iv) 2passport-sized photographs
A full English translation is required for all supporting documents
ELIGIBILITY
Open for application by all international students​
Graduates with a passion for research and excellent academic results
Good skills in written and spoken English
Good reports from academic referees
BENEFITS
Attractive monthly stipend over 4 years of PhD studies
The stipend amount is SGD 24,000 annually, to be increased to SGD 30,000 after passing Qualifying Examination
Full support for tuition fees for 4 years of PhD studies
One-time SGD 1,000 Settling-in Allowance*
One-time Airfare Grant of SGD 1,500*
* Subject to terms and conditions
Areas of Interest
Research areas under the PhD programme fall broadly under two categories:
Biomedical Sciences
Physical Sciences and Engineering
Submission deadline: 1 January 2018 (2359hrs GMT +8 Singapore time)
Click here to visit the official page https://www.a-star.edu.sg/singa-award/
One of the top FAQS
(1) Can I apply if I do not have GRE / IELTS / TOEFL / SAT I & II / GATE scores?
Yes, you can. If you are invited for an interview, the selection panel will assess your command of spoken and written English during the interview. The selection process for the SINGA award will not be biased against candidates without GRE / IELTS / TOEFL / SAT I & II / GATE scores.  However, do note that you may be requested by the university to submit satisfactory scores as part of the university admission requirement.
(2) Can I apply if I do not have a passport?
You may use your national ID instead of a passport to apply