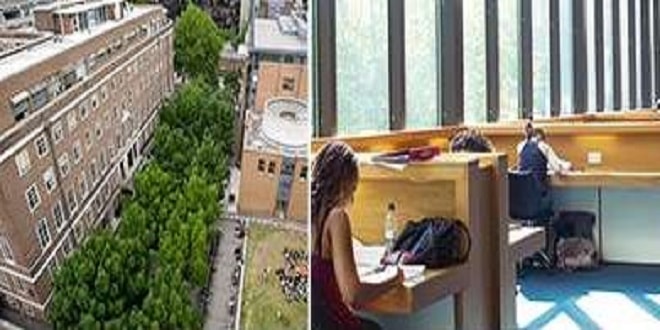 The Shared Scholarship Scheme is a joint initiative between the Commonwealth Scholarship Commission with funding from UK Department of International Development (DFID), and UK universities, to support scholarships for students from developing Commonwealth countries who would not otherwise be able to study in the United Kingdom. SOAS has bid for a number of Commonwealth Shared Scholarships for 2018-19.
The Commission funds the cost of tuition fees (at overseas rate), return airfares and other allowances and SOAS supports the student stipend.
Eligible Programme
Eligible programmes included in the bid are subject to confirmation and will be confirmed once the outcome of the bid is announced mid-January so please check again here in January for updates
Full-time MSc Development Studies
Full-time MSc Environment, Politics and Development
Full-time MSc Globalisation and Development
Full-time MSc Migration Mobility and Development
Full-time MSc Violence, Conflict and Development
Full-time LLM in Law, Development and Globalisation
Full-time MSc Development Economics
Full-time MSc Economics with Reference to Africa
Full-time MA Social Anthropology of Development
Full-time MA Music in Development
Part-time programmes are not eligible.
Eligibility Criteria
In order to be eligible, applicants should:
Be nationals of (and permanently domiciled in) India and eligible Commonwealth countries in Africa (Nigeria included), and not currently be living or studying in a developed country
Hold a first degree at either first or upper second class level
Hold an offer of admission to pursue one of the eligible programmes by the time selection at SOAS takes place.  Priority may be given to applicants with unconditional offers.  It is expected that selection will take place shortly after the scholarship deadline.
Meet the English language condition of your offer of admission to study at SOAS as soon as possible but no later than 1 June 2018.  Please arrange your English test and ensure you meet the English requirements as soon as possible.
Have not previously studied for one year or more in a developed country
Be able to confirm in writing that neither they nor their families would otherwise be able to pay for the proposed course of study
Be willing to confirm that they will return to their home country as soon as their period of study is complete
SOAS positively encourages women to apply for these Shared Scholarships, particularly the award from India, in-line with the Commonwealth Scholarships Commission's equality strategy.
Statement of Financial Need
In addition to the above criteria, applicants must provide a statement of financial need with your on-line admission application. The short supporting statement should include the following information:
– details of family and financial background: your financial situation growing up, are you the first in your family to go to university?
– how did you fund your past education – through scholarships, awards, parental assistance/self-funding?
– how does your situation now prevent you from funding an education in the UK – do you have family dependents or outstanding debts (student loans for example)?
– past employment – have your previous salaries put you in a position to be able to afford an education in the UK?
– further clarity as to how you will use your education at SOAS to help your future goals
– any additional information you think will help your application – extenuating financial circumstances, other financial burdens
Application Procedures for the Scholarship

IMPORTANT NOTICE: The availability of these scholarships is subject to the bid being successful. SOAS will be notified if the bid has been sucessful mid-January 2018. Please check again here mid-January to find out the outcome of the bid and for up-to-date information.
Applicants must follow two steps in order to be considered for these scholarships:
A complete application for admission includes transcripts, an explanation of the grading system for any degree obtained outside the UK, two references, CV and a personal statement. In order to be considered for this scholarship, please remember to provide a statement of financial need with your appplication for admissions.  The panel will be considering your EAS application TOGETHER with your online application for admission.
IMPORTANT INFORMATION ABOUT REFERENCES:
If SOAS decides to nominate you for a scholarship, you will be required to submit the hardcopy of the references early April as we are required to check your references.  If your references submitted to Admissions have not come from an official/institution email account, we will need to verify them. Please ensure you keep a hardcopy of the references (i.e. the reference should be on headed paper in a sealed, signed envelope supplied directly by the referee or the applicant), should SOAS decide to nominate you for a scholarship.
For enquiries and more details visit the official page https://www.soas.ac.uk/registry/scholarships/soas-hakluyt-scholarship.html