JAMB
Steps To Re-Printing JAMB Registration Slip 2021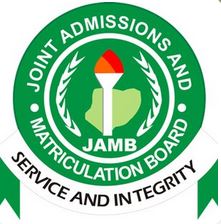 Duly registered candidates can now reprint their JAMB Registration Slip 2020/2021. The reprinting of the JAMB examination slips will start few days before the commencement of the examination.
JAMB slip will enable you to know JAMB examination date which are designated to each candidate depending the examination zone you choose during your online registration at CBT centers.
To know your examination center you must reprint JAMB slip via your email address used during your online registration.
The lastest information by JAMB registrar says that printing of examination slip (Notification) or Result notification slip or ticketing can be done anywhere using the candidate's JAMB registration number only.
Read: How to print original JAMB result notification slip
The Joint Admissions and Matriculation Board says the much anticipated conduct of the 2021 Mock Unified Tertiary Matriculation Examination will hold on Friday 30th, April 2021. And the main UTME is expected to start nationwide on Saturday, 5th June 2021 and end Saturday, 19th June 2021.
According to JAMB registrar, the board has already registered 1,205,187 candidates for the UTME 2020.
Recommended: How to print JAMB mock slip and check result
How to Reprint JAMB Slip

Reprinting your JAMB registration slip is an easy process.  It is done through JAMB e-Facility through www.jamb.org.ng and you need to reprint your JAMB UTME registration slip that reflect your examination date is your registration number. Follow the steps below to reprint your examination slip via online
Log in to JAMB slip reprint portal on http://www.jamb.org.ng or You can use a quick link http://www.jamb.org.ng/PrintExamslip/PrintExaminationSlip.
Login to your JAMB e-Facility account and then enter your email and password to login to your Jamb profile
Look at the right corner of the page; there is a bold, green heading with words 'Re-Print Your Slip'. Then click on it.
On the JAMB slip reprint portal, enter your JAMB registration number in the provided space and then click 'Re-Print'.
The information of your exact date of the exam you've received; time and also venue will appear on the slip.
You can now click to reprint the JAMB slip via your printer or just press 'ctrl' and then 'P' on your keyboard.
Note
Bring a copy of this JAMB registration slip and a Biro to the Examination Centre and Submit the Slip to the Invigilator. You are advised to keep a copy of this Slip for reference purposes.
I hope I have been able to guide you on how to print JAMB examination slip. If you have any question, kindly leave a comment.