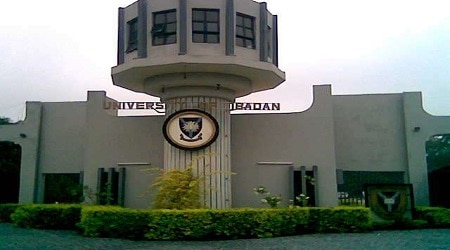 The University of Ibadan (UI) Post-UTME was conducted on Friday 14th September and Saturday 15th September, 2018. This saw a total number of 17,956 candidates who sat for the screening exercise.
The conduct of the screening has been adjudged to be quite impressive and outstanding by all candidates, their parents and guardians.
It is interesting to note that out of the total number of candidates, who participated in the screening, 11,730 scored 50% and above, this figure represents 65.3% of the total number of candidates. According to the management of University of Ibadan (UI), only candidates who scored 50% and above are eligible for consideration for admission.
Anyanwu Favour Chinazaekpere obtained the highest score at the Post-UTME screening by scoring 90%, and she is seeking admission into Communication and Language Arts in the school. Other high scorers at the Post UTME include four candidates who scored 89% and five candidates who scored 88%.
Name of top 10 scorers at the UI Post UTME for 2018/2019
Below are the list of top 10 scorers in the just concluded UI Post-UTME screening
Anyanwu Favour Chinazaekpere – 90
Chineke Ugochukwu Romanus – 89
Ifejika Vincent Ikechukwu – 89
Ogunjimi Deborah Temitope – 89
Olaniran Oluwamayomikun Eunice – 89
Adebayo Akinkunmi Emmanuel – 88
Onakoya Precious Olubusayo – 88
Adeleye Oreoluwa Boluwatife – 88
Abraham Faith Ifeoluwapo – 88
Matthew Shalom Olaoluwa – 88
After the release of the UI Post-UTME result, the next thing is for meetings of the Faculty Admissions Committee to be convened to select candidates for admission by setting the admission cut-off marks for each courses offered in the school from the aggregate scores.
Information gotten from the school has it that the admission list for 2018/2019 will be released after the meetings which will hold from Wednesday, 26th September till Friday, 28th September, 2018.
Candidates and their parents and guardians should exercise a little more patience while the decisions of the various Admissions Committees would be communicated as soon as possible.
Recommended: How to check UI Post JAMB score