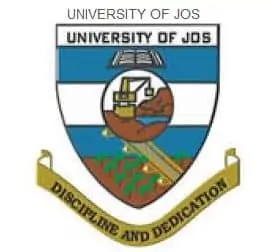 The Management of University of Jos (UNIJOS) has approved the screening of all qualified candidates who applied for admission through the 2021 and 2022 Unified Tertiary Matriculation Examinations /Direct Entry (UTME/DE) conducted by the Joint Admissions Matriculation Board (JAMB).
The online registration portal for the screening will be open from 10th April 2023 until further notice. Before you register for the post UTME screening exercise, go through the UNIJOS cut-off mark
UNIJOS Courses/Programmes
Agricultural Economics & Extension
Animal Production
Crop Production
English Language
History and International Studies
Foreign Languages
Mass Communication
Religion Philosophy
Theater and Film Arts
Linguistics and Nigerian Languages
Archeology and Heritage Studies
Music
Arts Education
Educational Foundation
Science and Technology Education
Social Science Education
Special Education and Rehabilitation Sciences
Physical and Health Education
Civil Engineering
Electrical and Electronic Engineering
Mechanical Engineering
Mining Engineering
Architecture
Building
Estate Management
Geography and Planning
Quantity Surveying
Urban and Regional Planning
Fine and Applied Arts
Commercial Law
Public Law
Private Law
International Law and Jurisprudence
Accounting
Actuarial Science
Banking and Finance
Business Administration
Business Management
Insurance
Marketing
Anesthesia
Anatomy
Biochemistry
Chemical Pathology
Dentistry
Family Medicine
Psychiatry
Hematology and Blood Transfusion
Medical Laboratory Science
Medical Microbiology
Medicine
Nursing
Obstetrics and Gynecology
Ophthalmology
Traumatology and Traumatology
Pediatrics
Pathomorphology
Physiology
Chemistry
Computer Science
Geology
Mathematics
Microbiology
Physics
Plant Science and Technology
Science Laboratory Technology
Zoology
Biotechnology Pharmaceutics
Clinical Pharmacy and Pharmacy Practice
Pharmaceutical Chemistry
Pharmaceutical Microbiology
Pharmaceutical Technology and Industrial Pharmacy
Pharmacognosy and Traditional Medicine
Pharmacology
Economics
Political Science
Psychology
Sociology
Theriogeniology and Production
Veterinary Anatomy
Veterinary Microbiology and Pathology
Veterinary Microbiology and Pathology
Veterinary Parasitology and Entomology
Veterinary Physiology, Biochemistry and Pharmacology
Veterinary Public Health and Preventive Medicine
Any candidate whose screening details are not submitted within the stipulated time will not be considered for admission because the deadline for the online screening of bio-data/credentials may not be extended
Eligibility Criterial For UNIJOS Post UTME

All candidates who made the University of Jos their 1st choice
All candidates who meet the cut off mark set by the school
How to apply for UNIJOS Post UTME/Direct Entry Screening Exercise
Each candidate shall pay a non-refundable fee of Two Thousand Naira (N2,000.00), only (excluding Bank charges) for the screening.
Visit University of Jos Portal https://portal.unijos.edu.ng/ for registration procedure as follows:
Click on PROGRAMME
Click on UTME/DE SCREENING
Enter their JAMB registration number
Click Get Started

The Candidate will be prompted to select and confirm an easy to remember password. Thereafter, a confirmation link will be sent to their email
The Candidate should accordingly login in to their email and click the confirmation link
The candidate is taken to the login page and continue his/her Screening registration

Visit portal.unijos.edu.ng
Click on Login
Enter email and password
Click on Login
The candidate is taken to their personalised dashboard
Click on Pay Screening Charge
Select the payment option (card, Bank Branch, Internet Banking) then click proceed
Enter the details requested and follow the prompt
Upon Successful payment, the user is returned to their dashboard
Enter five relevant O level subjects and their grades
Click Finish
Print the Screening Registration Slip
Log out and await further communication from the University
Candidates are strongly advised against patronizing road side Business Centres for making payment. ALL PAYMENTS WILL BE VERIFIED BEFORE ADMISSION PROCESSING.
UNIJOS Direct Entry Screening
Please note that only candidates who applied through JAMB for Direct Entry Admission and chose University of Jos as their First Choice are eligible for the screening.
Any candidate who fails to do the ON-LINE Screening will not be considered for admission. Follow the same procedure as UTME candidates to participate in the screening exercise.
NOTE
The Joint Admissions and Matriculation Board (JAMB) has indicated that it would not clear any shortlisted candidate who does not have 'O' level results. All candidates therefore, are advised to visit any JAMB Office or accredited CBT centre nearest to them to upload their 'O' Level results (WAEC, NECO and NABTEB).
All candidates who do not satisfy the University screening conditions below are advised to provide details for consideration by other institutions. (Note that supplying false information will result in disqualification). You are allowed to supply a maximum of two different 'O' level examination results.
Misrepresentation/falsification of documents is a serious offence. Candidates are, therefore, advised to submit genuine documents only. Anyone found guilty of this offence will be disqualified automatically and in appropriate cases, handed over to the Law Enforcement Agencies.
Candidates are strongly advised to adhere strictly to the guidelines stipulated above and the published requirements for admission into the programme applied for.
Any candidate who fails to do the ON-LINE Screening will not be considered for admission.