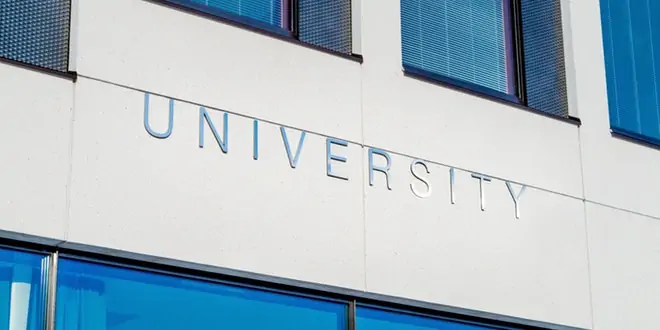 Listed below are the University-specific UK scholarships for international students.
(1) Aberystwyth University International Scholarships
Aberystwyth University offers a competitive range of Scholarship, Bursary and Award schemes, providing some financial support during your time at University.  The range of scholarship is for Graduate and undergraduate students.
Scholarship link: https://www.aber.ac.uk/en/international/fees-scholarships/scholarships/

(2) Bristol University International Scholarships
Six scholarships will be available for prospective undergraduate and postgraduate students. The scholarships will be awarded as a one off tuition fee reduction:
1st place – 1 scholarship of £12,000
2nd place – 2 scholarships of £10,000
3rd place – 3 scholarships of £8,000
Scholarship link: http://www.bristol.ac.uk/fees-funding/awards/international/
(3) University of Birmingham International Scholarships
To reward outstanding achievement and to help ensure that fears about finance do not constrain prospective international students from considering study at the University of Birmingham, we are pleased to offer a number of prestigious international scholarships.
Scholarship link: https://www.birmingham.ac.uk/International/students/finance/scholarships/index.aspx
(4) Cardiff University Elite International Scholarships
In recognition of the outstanding talent of many international students, we offer a range of highly prestigious international scholarships designed to attract and reward the best students. We offer our own student scholarships as well as some run in conjunction with other organisations.
Scholarship link: https://www.cardiff.ac.uk/study/international/funding-and-fees/international-scholarships

(5) Clarendon Scholarships at University of Oxford
This unique scheme offers around 140 new, fully-funded scholarships each year to academically outstanding graduate students, as well as providing a lively and stimulating community of scholars.
Scholarship link: http://www.ox.ac.uk/clarendon/

(6) University of Edinburgh Global Scholarships
These awards are designed to attract high quality overseas research students to the University of Edinburgh.
Scholarship link: https://www.ed.ac.uk/student-funding/postgraduate/international/global
(7) Gates Cambridge Scholarships for International Students
Scholarships are awarded to outstanding applicants from countries outside the UK to pursue a full-time postgraduate degree in any subject available at the University of Cambridge. The selection criteria are:
outstanding intellectual ability
leadership potential
a commitment to improving the lives of others
a good fit between the applicant's qualifications and aspirations and the postgraduate programme at Cambridge for which they are applying
Scholarship link: https://www.gatescambridge.org/about
(8)  Imperial College London Bursaries and Scholarships
We aim to attract the brightest and best students to Imperial. That's why we offer a wide range of scholarships and one of the most generous bursary schemes of any UK university to support undergraduates through their studies.
Scholarship link: https://www.imperial.ac.uk/study/ug/fees-and-funding/bursaries-and-scholarships/
(9) Kingston University International Scholarships
The International Office awards more than 40 international scholarships to international students (those classified with an 'overseas' fee status) every year. These awards are given to:
encourage academic excellence;
increase the diversity of our student population; and
develop relationships.
Scholarship link: http://www.kingston.ac.uk/international/scholarships-and-fees/scholarships/international-scholarships/
(10) Queen's University Belfast International Scholarships
Queen's University offers range of scholarship for graduate and undergraduate studies.
Scholarship link: https://www.qub.ac.uk/International/International-students/International-scholarships/
(11) University of Nottingham International Scholarships
The University of Nottingham has an extensive scholarship portfolio  for international students which aims to reward excellence and promote diversity among our student body.
Scholarship link: https://www.nottingham.ac.uk/studywithus/international-applicants/scholarships-fees-and-finance/scholarships/index.aspx
(12) Rhodes Scholarships at Oxford University for International Students
Scholars may pursue any full-time postgraduate degree (subject to limited restrictions) offered by the University of Oxford, for a duration of 2-3 years. The Scholarship includes full tuition, a maintenance stipend, and flights to and from Oxford at the beginning and end of tenure.
Scholarship link: https://www.rhodeshouse.ox.ac.uk/scholarship/what-is-the-rhodes-scholarship/
(13) Swansea University Undergraduate Scholarships
A selection of undergraduate and postgraduate scholarships, available to students from various regions, including the EU, Asia and the Middle East.
Scholarship link: http://www.swansea.ac.uk/international/students/fees-and-funding/scholarships/
(14) University College London (UCL) Scholarships
A search tool for finding financial awards for both current and prospective students of the university.
Link: https://www.ucl.ac.uk/prospective-students/scholarships
(15) University of West London International Ambassador Scholarships
Offering up to 50 scholarships for international students to study in the UK and to be ambassadors of their home country. Open to both undergraduate and postgraduate students.
Scholarship link: http://www.uwl.ac.uk/international/fees-and-scholarships/international-ambassador-scholarships
(16) University of Westminster Scholarships for International Students
Westminster scholarship for post graduate studies covers full tuition fee award, accommodation, living expenses and flights to and from London.
Scholarship link: https://www.westminster.ac.uk/study/fees-and-funding/scholarships/westminster-international-scholarship