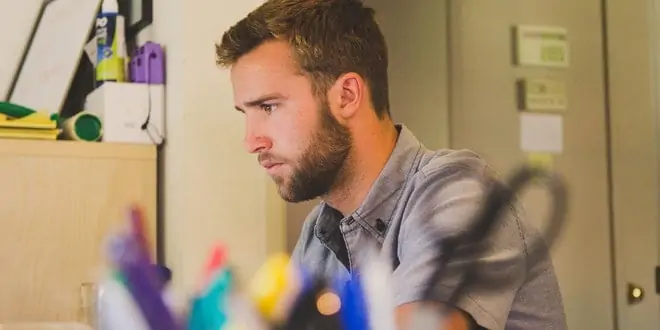 In this page is the workable tips on what to read for Post UTME and How to study for Post UTME. And do you want to know what to read for Post UTME and how to study for Post UTME? If yes, read this article and make sure you put to use every tip given in it.
One of the keys to success is deciding what you want. Ben Stein once said "The indispensable first step to getting the things you want out of life is this: decide what you want". What this statement implies is that you must decide either you want to succeed or not in your Post UTME. I know that visiting this page means you are desperate to pass the test and not only that but to also gain admission into your dream school.
Another key that you must also take note is that you must take 100% responsibility for your life. George Washington Carver a great chemist who discovered over 325 uses of peanut said "Ninety-nine percent of all failures come from people who have habit of making excuses". This means that you shouldn't talk yourself down or be worried about how competitive the University you have chosen or the course of study is. Your mind must be fixed on one thing and which is acing Post UTME.
The answer to what you need to read for your post UTME is very easy and I will show you right away.
What to read for Post-UTME or Post-JAMB
Research on your school
The ways each institutions do set their questions are quite different which means you must research on the University you have chosen to know what to read for post UTME. Doing this will help you to pass Post UTME.
For instance UNILORIN Post UTME has a total of 50 questions, 40 questions from English language, 5 from Mathematics, and 5 from General paper i.e. current affairs.
UNILAG Post UTME questions from Mathematics, English Language, and General paper. The mathematics questions are 25, English Language is 20, and General paper is 5. The duration for the test is 30 minutes.
UI Post JAMB questions are Mathematics, English, and some questions from your chosen field. This means most Institutions Post UTME questions are based on mathematics, English, current affairs (for some institutions), and your field.
Questions from mathematics are majority from probability, permutation and combination, partial and impartial fractions, logarithm, mean, median, mode and range
Most questions from English Language came from Consonant sound, Vowel sound, nearest in meaning, Opposite in meaning, Synonyms, adjective, Verbs, question tag, etc.
For current affairs, there is a book for that and the cost is around N200. It is important to note that the test is CBT.
How to study for Post UTME
The steps below will guide you on how to study for Post UTME
You need enough time for you to do an effective study
Know what works best for you in terms of the study pattern you will like to adopt
Practice enough past questions related to your chosen institution
You can organise a study groups: This helps to aid good understanding
Plan the test day i.e you should get to the test venue early
To read more on the steps highlighted above click on 6 top exam preparation tips