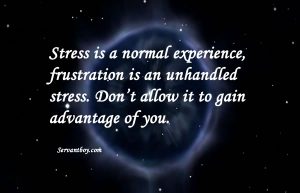 In a race every participant always possesses strength to start but those that will have the reward of the race are those who have counted the cost and pay the price. The strength that will finish well, the strength that will be productive is the strength that prepared well.
If thou faint in the day of adversity thy strength is small. Prov 24:10
You don't need to rush into marriage, there is no specification for age. Infact when you are ready for it you will know. Just like when you are ready for your exams in school. There are different fears in student, some the fear of failure due to lack of enough preparation secondly the fear of exam tension which is for every student. If you are intending to get married there are two kinds of partner:
A wife: Whoso findeth a wife findeth a good thing and obtaineth favour of the Lord. Prov 18:23
This kind of man will enjoy favour and this is what favour will help him become:
 For they got not the land in possession by their own sword, neither did their own arm save them: but thy right hand, and thine arm, and the light of thy countenance, because thou hadst a favour unto them. Ps 44:3
The Lord God is my strength, and he will make my feet like hinds' feet, and he will make me to walk upon mine high places. Hab 3:19
A women with no wife nature or not Virtuous
Give not thy strength unto women nor thy ways to that which destroyeth kings. Prov 31:3
There are females that there design and construction is to sap energy (strength) from you. No matter how anointed you are or how good your life is before marriage when you encounter them THE END IS DESTRUCTION.
And I perceived the ratio 10 to 2 research on marriages is right. They said out of 10 marriages only two get successful. Successful marriages are there management marriage is available broken homes are plenty. A wise man will never rush.
Two kinds of Marriages/Relationship
Due to many questions in the heart of those who follow my articles on marriages/relationship. I got many questions when I spoke on fiancé which triggered many things. This is the other end of line.
Throughout the entire bible, there are two ordained marriages given as an example by God not man. Though different set up but uses the same principle.
Adamic Marriage         and   Christ like Marriage
My previous articles deal with Adamic marriage in the set up but today I want to explain Christ like marriage set up. Everyone has choice to peak any of the two structures.
Christ like marriage set up
This is the kind of marriages larger percent are setting up unknowingly but unfortunately we are unaware of the laid down principles. I wrote an article on engineering your relationship basically to open our eye to the fact that starting a car engine might not be an issue but that the engine will last you through your journey is the concern. It is therefore important you understand the set up of Christ like marriage and the principles that keeps it alive.
The birth of Christ like marriage
Jesus was born in a manger obviously from a poor background. Naturally Jesus cannot meet up with adamic marriage set up. His father was a carpenter we don't know if Mary is working or not. What kind of a family is this? There is a God on the inside of this boy. So how do you identify a male man like Jesus who possesses a God on the inside of him that has capacity of making all things possible, moving mountains, commanding resources and fiancés out of hidden treasure and fishes so that shame will not land on your marriage? Because not all brethren that start from scratch have God inside them. Please pay attention am begging you. It is not by speaking in tongue that proves a man has God like capacity to handle marriage. You can have a brother who cannot speak more than three syllables in tongues yet possessed heavy capacity to handle marriage. A pastor I respected so much just lost his marriage by impregnating a demonic sister. I can't even go visit his wife because I don't know what to say. Brethren there are devils looking for us.
A(1)  The young Jesus was waxing strong in spirit before marriage.
Before Jesus came to the world the bible made us to know that John came to prepare the way for him in spirit. John had to go to wilderness because of this preparation. There is a reason why the devil will not trouble unbelievers marriages so much because God is never glorify in their marriages. The devil specializes in children of God marriages because its brings glory to God if it succeed. You need heavy preparation in the spirit. If you are a child of God and all you have is knowledge on marriage haa the devil is just waiting to molest your marriage. Knowledge is good but huh there is an adversary.
A(2)  The young Jesus is in favour with men.
These represent a poor man who is accountable to a higher authority in his life. Yoruba people says a needle without rope is difficult to find or easy to get lost. Eh both of you should start from the scratch he will remember you in the future haa it is not always true oo.
A(3)  At age 12 he was already in the father's business
Hum whatever that makes a young man to be poor at the age he ought to marry is a sign or pointer that there is something wrong. God created young men with the capacity to be productive from the beginning. Don't forget "an enemy has done this" If he is poor there is a work of an enemy whether government enemy, family enemy, social enemy, educational enemy etc believe one of this enemy is at work. Such a male man can only escape by embracing the father's business. Anyway depending on the enemy but if it's family (ogun) or governmental haa you will need to do more ooo.
Please I will continue this article from here. Kind of tire. Lol Love you.
Follow us on twitter.com/servantboi, facebook.com/servantboy1
God bless you