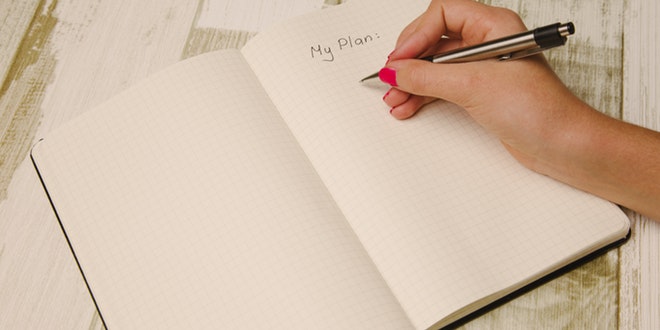 A good scholarship essay writing is a critical component of the application process for the scholarship you are considering, and it one of the vital criteria in the evaluation of your scholarship application. And you shouldn't forget that this is your selling point. Therefore, it is very necessary to develop essential writing skills that will include an arresting style of presentation, a solid organization, and a good plot together with the coherence of the entire paragraphs and a mastery of fundamental grammatical rules (Oluwalose).
Below is the step by step guide to writing a good scholarship essay:
Brainstorm on the topic you want to write
This is about thinking intensely about the topic you want to write. This will make you generate ideas which you must write down on a paper. These ideas must be logically grouped into categories of those that may or may not be relevant to your essays. And those that are relevant must be arranged in sequence as it will help you present your essay in a flow.
Make notes for every point of your essay
This is where you add flesh to the points you have jolted down. You should note that styling is important when you are making notes for every point. There must be a narrative to every note made i.e. your achievements and experiences must be included in your essay. This can be done by giving story or instances which will ignite the interest of the reader in your essay. Try as much as possible not to make your scholarship essay writing boring. Don't forget that your goal is to write a winning scholarship essay.
Start with a strong thesis statement outlining your goals, and indicating the main categories you will be discussing in your essay.
The introduction of your essay is very important as well as how you start each paragraph. All these must begin with a clear topic sentence.
Your essay must be coherence
Every word, sentence, and paragraph should be united in addressing the theme of that particular essay. Your write-up should show that you have focus and clarity of thought in the way it is composed and presented.
The story should have logical sequence or flow of thoughts, such that the succeeding paragraph rightly follows from the preceding paragraph. There should be a definite opening paragraph that gives an idea of what the entire essay is about, and a closing paragraph that will affirm that the objective that was introduced at the start of the essay has indeed be accomplished.
Your writing skills
There is a minimum standard of mastery expected of you. The fact that you desire to pursue a postgraduate degree in the US, UK, Canada etc. is strong enough to demand that you possess an ability to communicate your ideas in written form with clarity. These writing skills include Spelling, grammar and punctuation accuracy. These are keys in essay writing. The reader will form an opinion of you based on both the content and presentation, and errors are likely to lead them to form a negative impression. And this might disqualify you from winning the scholarship.
Have someone else read over your essay
This is to ensure you that you have a good essay that is well written and articulates your thought.
Reference
Oluwalose (scholarshipapplicationguide.blogspot.com.ng)