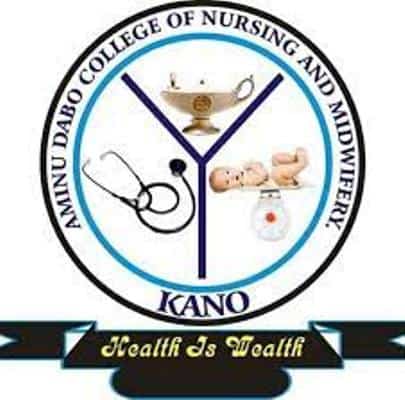 Aminu Dabo college of nursing science form for 2021/2022 is out and applications are invited from suitably qualified candidates for admission into the Basic Nursing and Midwifery programmes of the school.
The deadline for the submission of the application form has not been specified.
Aminu Dabo College of Nursing Sciences is accredited by the Nursing and Midwifery Council of Nigeria (NMCN). The College has an array of state-of-the-art learning facilities, equipment and a decent hostel for both male and female students.
Aminu Dabo College of Nursing Sciences Admission Requirements
A Minimum of 5 Credits including English, Mathematics, Biology, Chemistry and Physics in not more than two sittings in SSCE (WEAC, NECO or NABTEB).
How to Apply for Aminu Dabo College of Nursing Sciences Admission
Interested applicants can make payment of application fee of N12,500.00k, online on the College portal https://adcons.edu.ng
Click on New Application.
Enter your name, and a valid phone number (ensure that it is your phone number for it will be used in subsequent communication with you).
You will be redirected to the login page.
Use your phone number (The one you entered earlier) as your Username as well as password.
A successful login will take you to the welcome page.
Confirm your information on the page and proceed to select a payment method. After a successful payment, you would proceed to fill your application form. You are required to enter your personal information including your names and other relevant information.
You are required to select the choice of your programme of study from the list of available programmes.
You are expected to enter not more than two sittings of O'level Examination results ii) In addition to the above, DE applicants are expected to enter institution, class of diploma/statement of result obtained (ND, HND, NCE, A'level). iii) You are expected to enter grade details of relevant O'level results (SSCE/WAEC/GCE/NECO/TCII etc). iv) You are also required to specify the centre number and exam number of all the results you have entered..
As for Further Enquiries, visit e-mail: ad.colnm@gmail.com Or contact the following GSM Numbers 07042800003, 07042800004, 07042800005.
Read: List of school of nursing form on sale