Cut off Mark
FUNAAB Cut Off Mark for all courses 2020/2021 (JAMB and Departmental)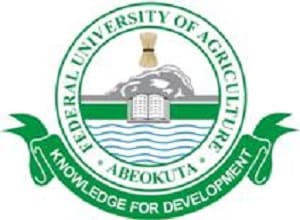 This page on FUNAAB cut off mark 2020/2021 for JAMB and different department is to assist candidates who are seeking admission into different programmes at Federal University of Agriculture Abeokuta (FUNAAB).
First, I will like you to know that FUNAAB admission is strictly on merit and this means you must have your 5 O'level credit passes in relevant subject and meet the JAMB cut off mark for the school.
FUNAAB JAMB Minimum Score
Now, for you to be eligible for Pre-Admission Screening Exercise i.e. Post UTME, candidates must have sat for the UTME and scored a minimum of 180 marks for the following courses:
Agricultural Economics and Farm Management,
Agricultural Extension and Rural Development,
Animal Nutrition,
Animal Physiology,
Animal Production and Health,
Aquaculture and Fisheries Management,
Animal Breeding and Genetics,
Agricultural Administration,
Crop Protection,
Environmental Management and Toxicology,
Forestry and Wildlife Management,
Horticulture,
Pasture and Range Management,
Plant Breeding and Seed Technology,
Plant Physiology and Crop Production,
Soil Science and Land Management,
Water Resources Management and Agro-meteorology
Or a minimum of 200 marks for the following courses:
Biochemistry
Biological Sciences
Chemistry
Microbiology
Computer Science
Mathematics
Statistics
Physics
Food Science and Technology
Home Science and Management
Hospitality and Tourism
Nutrition and Dietetics
Agricultural Engineering
Electrical and Electronics Engineering
Mechanical Engineering
Mechatronic Engineering
Veterinary Medicine
However, candidate who chose Biochemistry, Biological Sciences or Microbiology but scored between 180 and 199 may be considered for Agricultural programmes if they are interested.
After you have qualified for the Post UTME there is a need to meet the FUNAAB departmental cut off mark before you can gain admission to the course of your choice.
FUNAAB Departmental Cut off Mark
The FUNAAB departmental cut off mark is 50 and this mark is calculated based on the PUTME score. Most candidates whose names appear in the first batch admission list are the ones that had a score of 50 and above. Every year the score has always been 50% for candidates seeking admission into any program in the school.