Cut off Mark
FUOYE Cut Off Mark For All Courses 2023/2024 Screening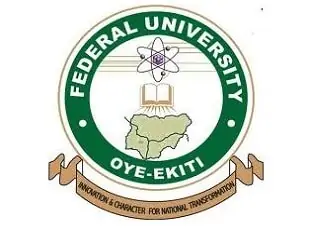 Federal University Oye-Ekiti has released the cut off mark for all the courses being offered in the school for 2023/2024 session. The minimum score is 150 and this is one of the requirements for candidates who want to register for FUOYE Post UTME.
Candidates who didn't meet up with the cut off mark won't be called for the screening exercise conducted by the university i.e. such candidate is not eligible for PUTME screening.
FUOYE Cut Off Mark
The score has been grouped based on the faculties in the school.
Faculty: Agriculture
PROGRAMME NAME
CUTOFF
Agricultural Economics And Extension
160
Animal Production And Health
170
Crop Science and Horticulture
150
Fisheries And Aquaculture
160
Food Science And Technology
190
Hospitality And Tourism Management
160
Soil Science And Land Resources Management
150
Water Resources Management And Agrometeorology
160
Faculty: Arts
PROGRAMME NAME
CUTOFF
English And Literary Studies
200
History And International Studies
180
Linguistics and languages
180
Theatre And Media Arts
200
Philosophy
160
Religious Studies
150
Faculty: Basic Medical Sciences
PROGRAMME NAME
CUTOFF
Anatomy
180
Medical Laboratory Science
220
Nursing
220
Physiology
160
Radiology and Radiation Science
200
Faculty: Education
PROGRAMME NAME
CUTOFF
Agricultural Education
160
Biology Education
160
Chemistry Education
150
Mathematics Education
160
Physics Education
150
Educational Technology
150
Business Education
160
Educational Management
160
Economics Education
160
English Language Education
180
Library And Information Science
170
Human Kinetics
150
Health Education
160
Guidance And Counselling
170
Adult Education
150
Faculty: Engineering
PROGRAMME NAME
CUTOFF
Agricultural and Bio-Resources
180
Civil Engineering
220
Computer Engineering
200
Electrical and Electronics Engineering
200
Mechanical Engineering
200
Mechatronics Engineering
200
Metallurgical and Materials Engineering
150
Faculty: Environmental Design and Management
PROGRAMME NAME
CUTOFF
Architecture
200
Building
160
Estate Management
160
Quantity Surveying
160
Surveying and Geoinformatics
180
Urban and Regional Planning
160
Faculty: Law
PROGRAMME NAME
CUTOFF
LAW
220
Faculty: Management Sciences
PROGRAMME NAME
CUTOFF
Accounting
200
Finance
180
Business Administration
200
Public Administration
180
Faculty: Pharmacy
PROGRAMME NAME
CUTOFF
Doctor of Pharmacy
220
Faculty: Science
PROGRAMME NAME
CUTOFF
Animal and Environmental Biology
170
Biochemistry
200
Computer Sciences
210
Geology
180
Geophysics
170
Chemistry
160
Industrial Chemistry
170
Mathematics
160
Statistics
150
Microbiology
210
Physics
150
Plant Science And Biotechnology
150
Environmental Management and Toxicology
160
Faculty: Social Sciences
PROGRAMME NAME
CUTOFF
Criminology and Security Studies
190
Demography and Social Statistics
150
Economics and Development Studies
200
Mass Communication
220
Peace And Conflict Studies
180
Political Science
200
Psychology
170
Sociology
190
Furthermore, the FUOYE departmental cut off mark is based on the performance of all candidates that participated in the screening exercise.