Uncategorized
InterswitchSPAK 5.0 Competition For SS2 2023 | Register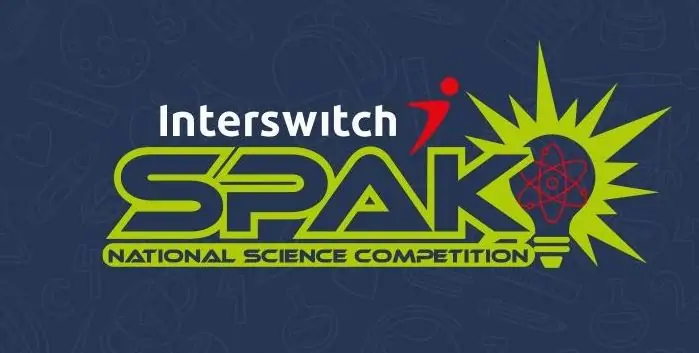 InterswitchSPAK Competition is an annual search across high schools (public and private) in Nigeria, Kenya, and Uganda for only SS 2 (year 11) students between the ages of 14-17 years. Registration of your students is open till June 2, 2023 and it's free.
All Schools who registered their Students are to note that the InterswitchSPAK National Science First Stage 2023/2024 Online CBT exams will hold on Wednesday 7th to Wednesday 14th June, 2023. The Examination will be held ONLINE.
It is introduced to chart the ideal career path and drive the student towards full optimization of their potentials and fulfillment of their dreams (either as an inventor or entrepreneur) with a key message of revving up the interest of students; parents, teachers and other key stakeholders towards STEM education and its application in Africa.
InterswitchSPAK Prizes
Up for grabs is a total of N12.5 million worth of tertiary scholarship prize for the top 3 students in the competition.
The 1st prize winner will get five years University scholarship. Annual stipend worth N7.5 million. Brand New Laptop. Bragging right of being the best science student in Nigeria.
The second prize winner will get three years University scholarship. Annual stipend of N4 million. Brand New Laptop.
The third prize will get a year University scholarship worth N1 million plus Brand New Laptop.
SPAK OBJECTIVES
To arouse and sustain keen interest in the study of STEM in high schools across Africa.
To raise the standard of STEM education and reward excellence with educational grants through an unbiased competition that would promote sound education in Africa.
To create a vehicle that is genuinely interested in the growth, development and well-being of Africa students and teachers through various interventions including scholarship schemes for outstanding STEM students.
How to register for InterswitchSPAK 5.0 Competition

Visit the interswitch spak portal to register online https://www.interswitchspak.com/
This competition is open to students in SSS2 (year 11) between 14 – 17 years; attending full time Secondary Education in both Public and Private Schools in Nigeria.
Participation in this competition is FREE.
Registration to participate is strictly online
Each School is required to present their BEST six (6) students in Science (SS2 students), irrespective of religion, tribe or state of origin, to enhance their chances of qualifying for the second round of the competition.
Mixed-schools are required to have at least two female students-amongst the six(6)  that would represent them.
There are many examination centers across Nigeria.
InterswitchSPAK 5.0 Competition Examination

There are two main levels of the competition.
FIRST ROUND: WRITTEN QUALIFYING EXAMINATION
In this stage, all the online registered students' (i.e. the best SIX (6) from each registered school) will write a National qualifying examination conducted by NECO at designated centers across Nigeria including FCT, Abuja.
Each school is to prepare their representatives for the qualifying exams in four subjects- Mathematics, Physics; Chemistry & Biology based on the current year 11 WAEC/NECO syllabuses.
The National Qualifying Exams: interswitch spak questions consist of 100 Objective questions in 75 minutes; 25 each from the 4 Subjects.
SECOND ROUND: TV QUIZ COMPETITION
The best 81 students (with the highest scores) out of those who wrote the qualifying examination will be invited to participate at this stage of the competition. This will be recorded and transmitted on Television across Nigeria and Africa.
The overall best three students per State will be recognised. 
RULES AND REGULATIONS:
Students must come to their designated examination centres by 10am for accreditation with their Registration slip duly signed and stamped by their school principal.
Latecomers will not be allowed to write the examination.
Students are to come along with only HB pencil, eraser, ruler and statistical table, NO CALCULATORS WILL BE ALLOWED.
Students must conduct themselves in an orderly manner
Any act of misconduct will lead to disqualification of the student.
All students MUST come to the exam venue in their School Uniform.
Please refer to examination centre list to check for the centre nearest to you.
The competition is open to SS2 (year 11) students ONLY.
Each school is to prepare their representatives for the qualifying exams in Physics, Chemistry, Biology & Mathematics based on the current SS2 WAEC/NECO syllabuses.
The decision of the organizers/ NECO is final and we shall not enter into any correspondence with anyone regarding the conduct of this examination.