Cut off Mark
OOU JAMB And PUTME Screening Cut Off Mark 2021/2022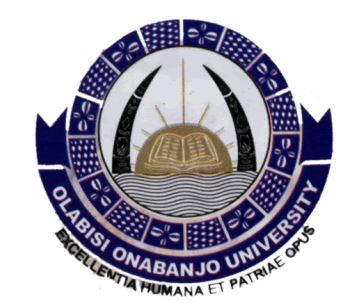 The management of Olabisi Onabanjo University (OOU) has released the cut off mark for all the courses being offered in the school for 2021/2022 session. The minimum JAMB score is 160 and this is one of the requirements for candidates who want to register for OOU Post UTME. Furthermore, the screening minimum score has been released for each department in the school. This PUTME cut off mark is what will be used to offered candidates admission.
Candidates who didn't meet up with the cut off mark won't be called for the screening exercise conducted by the university i.e. such candidate is not eligible for PUTME screening.
OOU Post UTME Cut Off Mark
The score has been grouped based on the department in the school.
Department
Indigene
1st Choice
Indigene
2nd Choice
Non-Indigene
1st Choice
Non-Indigene
2nd Choice
English Language
43.25
53.38
55.63
64.38
History And Diplomatic
Studies
40
45
46.63
56
Fine And Applied
Arts
40
40
40
40
Islamic Studies
40
40
40
40
Performing Arts
46.25
51.13
50.63
59.38
Philosophy
40
49.63
48
62.88
Yoruba
50.13
50.13
50.13
50.13

Biochemistry
40
50
54
62
Accounting/Education
40
40
40
40
Biology/Education
40
40
40
40
Business/Education
40
40
40
40
Business
Administration/Education
40
40
40
40
Chemistry/Education
40
40
40
40
Computer
Science/Education
40
40
40
40
Economics/Education
40
40
40
40
English/Education
40
40
40
40
Guidance And
Counseling
Education
40
40
40
40
Health Education
40
40
40
40
History/Education
40
40
40
40
Mathematics/Education
40
40
40
40
Nursery
And
Primary Education
40
40
40
40
Physics/Education
40
40
40
40
Secretarial
Education
40
40
40
40
Social
Studies/Education
40
40
40
40
Sport
Science Education
40
40
40
40
Agriculture Engineering
40
40
55.63
55.63
Architecture
40
54.5
48.88
48.88
Computer Engineering
40
59.38
56.73
67.5
Electrical Electronics
Engineering
40
40
40
40
Mechanical Engineering
40
57.63
52.25
60.25
Urban And
Regional Planning
40
40
40
60.5
Law
51.75
59.13
58.13
63.88
Medicine
61.3
63
64.4
64.44
Pharmacy
58.53
62.63
63.88
66.88
Applied Zoology
40
40
40
40
Chemistry
40
40
40
40
Computer Science
43
62
60
65
Earth Science
(Geography)
40
40
40
40
Geography
And
Regional Planning
40
40
40
40
Industrial Chemistry
40
40
40
40
Mathematics
40
40
40
46
Microbiology
44
60
59
62
Physics
40
40
40
40
Plant Science
40
40
40
40
Statistics
40
40
40
40
Accounting
55.75
63.75
62.63
66.13
Banking And
Finance
43.63
59.38
54.64
65.13
Business
Administration
58.25
63.25
61.63
66
Economics
44.88
57.63
55.38
66.13
Industrial And
Labour Relations
40
52.25
55
N/A
Mass Communication
48.13
56.75
57
65.13
Political Science
45.5
58.35
56.88
68.25
Psychology
40
46
52.5
61.25
Public
Administration
49.88
52.75
52.5
64.5
Social
40
55.88
40
65.5
Transport Planning
And
Management
40
55.38
40
52
Read: JAMB cut off mark for all institutions in Nigeria