School Fees
YABATECH School Fees For Full/Part Time and List Of Courses 2021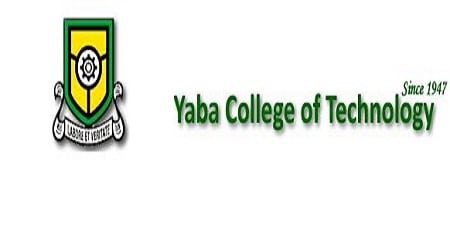 I know many applicants who want to study at YABATECH are always in search for YABATECH school fees 2021/2022. And I have decided to give you the rough estimate of YABATECH school fees for both full time and part time students.
There may be a little variation but it can't be far away from the fees I am going to give you in this article. It is important to note that YABATECH school fees are paid once every academic session i.e. once per year.
YABATECH School Fees for Full Time and Part Time students
This amount may vary base on academic year but its accuracy is high based on previous years.
School Fees for ND/HND Part Time – N75,000.00
School Fees for ND/HND Full Time – N45,500.00
Yabatech Acceptance Fee – N25,000 (This amount is applicable to both full time and part time applicants and it is subject to change)
Departmental due, Faculty due, SUG due and other miscellaneous (varies per year)
Yabatech Hostels fees: the fees varies according to quality – N14,000 N17,500 & N25,000
The payment of the school fees is done through remita and confirmation is made through the school portal.
It is also important to know the available YABATECH courses before you apply for ND or HND admission into the school.
List of YABATECH Courses
Below is the list of YABATECH courses offered in the school:
General Art
Industrial Design-Fashion
Printing Technology
Agricultural and Bio-Environmental Engineering
Civil Engineering
Computer Engineering
Electrical Engineering
Industrial Maintenance Engineering
Mechanical Engineering
Marine Engineering
Metallurgical Engineering
Welding and Fabrication Engineering
Architecture
Building Technology
Estate Management and Valuation
Urban and Regional Planning
Quantity Surveying
Geoinformatic and Surveying
Mass Communication
Accountancy
Banking and Finance
Business administration
Office Technology Management
Marketing
Public Administration
Statistics
Science Laboratory Technology
Leisure and Tourism
Computer Science
Food Technology
Polymer Technology
Textile Technology
Agricultural Technology
Mechatronics Engineering Technology
Chemical Engineering Technology
Nutrition and Dietetics
Art Education
Biology Education
Business Education
Chemistry Education
Computer Education
Home Economics Education
Industrial Technical Education
Integrated Science Education
Mathematics Education
Physics Education
To view the admission requirements for each of the course, visit http://portal.yabatech.edu.ng/