School Fees
Claretian University Of Nigeria School Fees For All Courses 2022/2023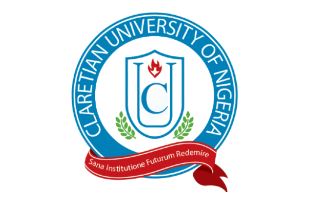 The management of the Claretian University of Nigeria (CUN) has published the amounts to be paid as school fees by the undergraduate students of the institution for the 2022/2023 academic session.
The Claretian University of Nigeria was founded by the Claretian Missionaries in Nigeria and reflects the same spirit and mission of the Claretians.
This University is a different kind of University. What we hope to achieve is unconventional as we strive to educate the whole person, Body, Mind and Spirit and to prepare our students for a more realistic life experience. We focus on skills, attitudes, and values, that are relevant for tomorrow, ensuring that at the end of their studies in CUN, our graduates will be truly prepared to face the emerging new world and the associated knowledge economy.
Claretian University Of Nigeria School Fees Schedule
The Claretian University of Nigeria has announced a range of scholarships and tuition waivers for prospective students.
In the coming academic year, a 20% scholarship on tuition fees has been announced for all new students. At present, the tuition fee for science courses is N300,000 (Three Hundred Thousand Naira) and the tuition for arts courses is N250,000 (Two Hundred and fifty Thousand Naira).
This massive discount means that all science students will now payN240, 000 (Two Hundred and Forty Thousand Naira) and arts students will pay N200,000 (Two Hundred Thousand Naira only).
Science courses – N300,000
Arts courses – N250,000
Claretian University Courses
Department under Sciences and Social Sciences
B.Sc Mathematics
B.Sc Cyber Security
B.Sc Software Engineering
B.Sc Computer Science
B.Sc Physics
B.Sc Chemistry
B.Sc Physics with Electronics Renewable Energy
B.Sc Biology
B.Sc Forensic Science
B.Sc ICT Accounting
B.Sc Taxation
B.Sc Economics
B.Sc Public Health
B.Sc Physiotherapy
B. Nursing Science
Agriculture (Extension, Crop Science, Animal Production, Soil Science)
B.Sc Agricultural Economics
Art Courses
BA Philosophy
B.Sc Criminology & Peace Studies
For additional information, please email fees@claretianuniversity.edu.ng.
Read: Cheap private Universities in Nigeria