Cut off Mark
Abia State University Cut Off Mark 2021/2022 Screening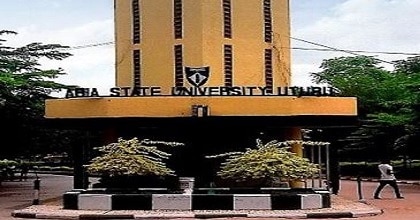 The management of the Abia State University (ABSU) has released the cut-off mark for the 2021/2022 academic session admission exercise. This is one of the eligibility criteria to participate in the ABSU Post UTME screening for all courses offered in the school.
Abia State University is one of the state owned universities in Nigeria. Abia State University offers undergraduate, graduate and doctorate degrees. It has two campuses, its main campus in Uturu, and the College of Agriculture and Veterinary Medicine housed by the campus in Umuahia, Abia State capital. As a foremost state University in Nigeria founded in 1981, Abia State University has maintained its leadership within and beyond the Eastern heartlands of Nigeria. It has remained resilient in the acquisition and dissemination of ICT-driven skills, comparable to graduates anywhere in Africa. Located in the Igbo heartland where skill acquisition and entrepreneurship constitute the culture of the people, the University's academic plan is structured to act as the backbone in the realization of the entrepreneurship drive of the people; hence, the University runs a comprehensive entrepreneurship / skill acquisition programme as to actualize the University's slogan of One Graduate-Two Skills.
ABSU Cut Off Mark
To be eligible to write ABSU PUTME screening exercise, candidates must score up to the NATIONAL CUT-OFF OF 140 and above in the JAMB Examination.
The departmental cut off mark will be released once the screening exercise has been conducted. And it is this minimum score that the admission into the school be based on.
Read: JAMB Cut Off Mark For All Tertiary Institutions In Nigeria