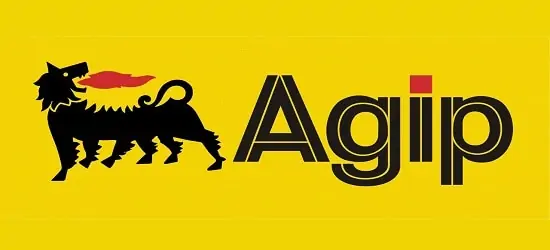 AGIP Postgraduate Scholarship is currently ongoing and applications are being accepted from graduates of recognized Nigerian universities for its 2023/2024 Overseas and Local Post Graduates Scholarship Award Scheme. The deadline for the submission of applications for the Agip Post Graduate Award Scheme is 31st May, 2023.
About AGIP

Nigerian Agip Exploration (NAE) Limited, on behalf of the NNPC/NAE/Oando PSC, is committed to the training and development of manpower as part of its Social Investment programme. Nigerian Agip Exploration (NAE) Limited, has supported the education of hundreds of Nigerian students through its Post Graduate scholarship scheme. Nigerian Agip Exploration (NAE) Limited, along with its PSC partners, initiated this scholarship programme to help build capacities of young and brilliant Nigerians and further boost the pool of qualified manpower for deep offshore activities in the Nigerian Oil & Gas industry.
In pursuance of this, NAE Limited invites applications from suitably qualified and interested Nigerian graduates for the 2022/2023 Post Graduate Scholarship Award Scheme. The award is in two categories:
Overseas – For study in a reputable overseas university
Local – For study in a recognized Nigerian university
What the scholarship covers: The NAE scholarship award applies to tuition, books, field trips, accommodation, living expenses and a return economy ticket for selected one-year course of study.
AGIP Postgraduate Scholarship Award Scheme Eligibility

Possess a minimum of Second Class Upper division in any of the relevant disciplines from a recognised Nigerian university.
Have secured admission into a Nigerian or Overseas university for a one year Master's Degree programme in any of the disciplines listed below.
Not be above 28 years of age by December 31st, 2025.
Have completed the one year National Youth Service Corps (NYSC) programme.
Possess an international passport valid for travel at least one year from September, 2025 (applicable to overseas category).
Course of Study For AGIP Postgraduate Scholarship
Only candidates with offer of admission and BSc degrees in disciplines related to the following areas should apply;
Geosciences
Engineering (Petroleum, Mechanical, Civil, Subsea, Electrical/Electronics, Marine, Chemical)
Petroleum Economics
Law (Oil and Gas/Petroleum)
How to Apply for Agip Postgraduate Scholarship

Interested candidates can apply through here: https://candidate.scholastica.ng/schemes/naescholarships2023
Please note:
ONLY Shortlisted candidates will be contacted for the aptitude test.
Shortlisted candidates will be contacted with details of the qualifying test via SMS and Email (Ensure to provide valid email and phone contacts).
Employees of NAE and other affiliate companies and their dependents are not eligible.
Current and past beneficiaries of similar awards from NAE, other companies and agencies are not eligible.
Please ensure you understand the Instructions carefully before you start this application to avoid errors and disqualification.
Strict compliance with above guidelines is required.
Recommended: Fully funded postgraduate scholarships