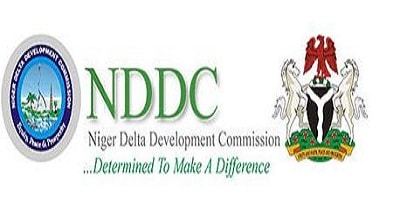 NDDC Postgraduate Scholarship to study abroad for 2019/2020 has been approved to commence and the online application has commenced.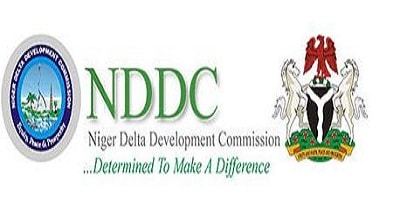 Niger Delta Development Commission, NDDC postgraduate scholarship is for postgraduate students (Msc and PhD) to study abroad. The online application for NDDC scholarship 2019/2020 is out.
According to the information from NDDC website, the modalities to provide a fresh start and a seamless process is that all outstanding tuition for recipients of the scholarship has been cleared, as part of the restructuring instituted by Management, and calls for new applications from qualified candidates for the 2019 programme has commenced.
About NDDC Postgraduate Scholarship
As part of our Human Resource Development initiatives, the NDDC is embarking on Foreign Post Graduate Scholarship Programme to equip Niger Deltans with relevant training and skills for effective participation in the Local content programme of the current Administration as well as compete globally in various professional fields. The scheme is for suitably qualified applicants with relevant Bachelor's/Master's Degree from recognized Universities in the following professional disciplines:
It covers nine professional disciplines such as engineering, medical sciences, computer science technology, geosciences, environmental sciences, agriculture, environment/oil and gas law, as well as project managemen
Agricultural Sciences
Engineering
Environmental Sciences
Geosciences
Information Technology
Environment/Oil and Gas Law
Management Sciences
Medical Sciences
Project management
Education
Recommended: Commonwealth masters scholarships in South Africa
Scholarship worth: about $30,000 per annum
Application Requirements for NDDC Postgraduate Scholarship

(1) First degree with minimum of 2nd Class Lower Division for those wishing to undertake a Master's Degree programme and a good Master's Degree for PhD candidates from a recognized University.
(2)Candidates must hail from the following nine states of Nigeria: Abia, Akwa Ibom, Bayelsa, Cross River, Delta, Edo, Imo, Ondo and Rivers state
(3) Applicants must have gained admission for a Post Graduate Programme in any of the listed disciplines above, in a foreign University.
(4) Applicants who have already enrolled in Overseas' Universities are NOT eligible to apply.
(5) Guarantor's written consent of good conduct of the applicant from any of the following persons from the applicant's community/clan.
Member of National Assembly/State House of Assembly
Chairman of the LGA
First Class Traditional Ruler
High Court Judge
(6) Persons with evidence of cult membership or criminal record shall not be considered for the award.
(7) Applicants must have completed the mandatory National Youth Service (NYSC).
Documents needed for the online application
Recent passport photograph
Local Government Identification Letter.
Post Graduate Admission Letter from a recognised Overseas University.
Relevant Degrees from a recognized University.
N.Y.S.C Discharge/Exemption Certificate.
Note: Once you have successfully completed the application forms you will be assigned registration numbers automatically.
How to apply for NDDC Postgraduate scholarship

To apply for MSc and PhD scholarship, click on: http://scholarship.nddc.gov.ng/
Kindly note that all completed applications must be submitted on or before 4th July, 2019.
The Commission will not enter into any form of communication with candidates who were not shortlisted for the computer based test (CBT), those who were not invited for oral interview or candidates that were not successful at the oral interviews.