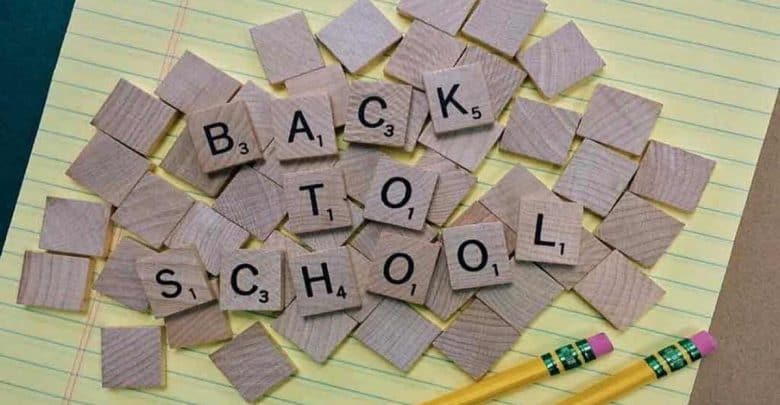 One of the ways for preparing for Basic Education Certificate Examination is that laying your hands on BECE Syllabus for subjects like Mathematics, English Language, Basic Science, Basic Technology, etc., Schemes of Examination and Sample Questions for the subjects you to write. The syllabus will help to guide you through the topics you need to focus on while preparing for the examination.
For your preparation, I will assist in giving some syllabus topics in some of the compulsory subjects. Before that, BECE is taken to transit you from the ninth year of the basic education class to the senior secondary i.e. the BECE is conducted for candidates in their third year of the Junior Secondary School (JSS3).
Eighteen subjects are administered at the BECE level. A candidate is expected to sit for a maximum of ten subjects and the minimum subjects to pass is six meaning that a candidate is deemed to have passed the Basic Education Certificate Examination if he/she has passes in six subjects including English and Mathematics.
Each candidate are expected to register a minimum of 13 (thirteen) and a maximum of 15 (fifteen) subjects according to the grouping of subjects below:
BECE Subjects
GROUP A: CORE SUBJECTS
English Studies
Mathematics
Basic Science
Basic Technology
Social Studies
Civic Education
Creative and Cultural Arts
Computer Studies
Physical and Health Education
French
Hausa L1, Igbo L1, Yoruba L1
Christian Religious Studies/Islamic Studies
GROUP B: ELECTIVE SUBJECTS
At least one subject should be registered from group B.
Agricultural Science
Business Studies
Home Economics
Edo
Efik
Ibibio
Arabic
Hausa L2, Igbo L2, Yoruba L2
(c) OTHER REQUIREMENTS
Typewriting is a compulsory component of Business Studies.
Technical Drawing is a compulsory component of Basic Technology.
Practical computer is a compulsory component of Computer Studies.
Read: BECE Timetable
BECE Syllabus
This information is meant to guide teachers and candidates preparing for the examination. The Section on the syllabuses contains only lists of major topics to be covered, so teachers and candidates are advised to consult the teaching syllabuses developed by the ministry of Education to thoroughly acquaint themselves with the scope and depth of material to be covered.
English Language
Lexis and Structure
Tenses
Concord/Agreement
Conditional Sentence
Vocabulary e.g. Phrasal Verbs, General Vocabulary
Passive and Active forms
Direct and Reported Speech
Question and Answer Tags
Phrases and Clauses
Idiomatic Expressions
Parts of speech
Comprehension
Types of Passages: Concepts to be taught
the use/meaning of certain words and expressions in relation to their context;
the understanding of the whole or part of the passage.
Types of Passages
Dialogue or conversation
Essay Writing
Letters – formal and informal
narrative/descriptive
exposition(describing processes)
speech
argument/debate
article
Mathematics
Sets
Operations on Sets
Properties of Natural Numbers
Numeration System
Operations on Whole Numbers
Positive and negative Integers, Rational Numbers
Common Fractions and Decimal Fractions
Ratio and Proportion
Percentages, Rates and Taxes
Exponents (Indices)
Collecting and Handling Data (Statistics)
Probability
Algebraic Expressions
Linear Equations in One Variable
Linear Inequalities in One Variable
Mapping
Number Plane
Basic Solids
Length and Area of Plan Figures
Volume of Basic Solids
Angles
Right-Angled Triangle (Properties)
Measurement of Capacity, Mass, Time and Money
Rigid Motion
Enlargement and Similar figures
Constructions, Loci
Vectors
Investigation with Numbers
Basic Technology
Ferrous and non-ferrous
Timber
Building materials
Abrasives
Adhesives
Finishes
Plastics
Safety precautions
Measuring tools
Setting-out and marking out tools
Cutting tools
tools
Removing and driving tools
Striking tools
Digging tools
Laying tools
Moulding bricks
Walling
Fastenings
Sheet metal work
Basic Electrical circuits
Basic Electronics circuits
Isometric Drawing
Oblique Drawing
Perspective Drawing
Orthographic Projections
Development of Prisms
Basic Science
General characteristics of matter
Plants and Animals
Measurement
Density
Soil
Hazards
Elements, Compounds and Mixtures
Chemical compounds
Metals and Non-Metals
Acids, Bases and Salts
Mixtures
Water
Flowering Plants
Vegetative Crop Production
Animal Production
Fish Culture
Carbon Cycle
Climate
Life Cycle of a Mosquito
Respiratory Systems of Humans
Farming Systems
Reproduction and Growth In Humans
Heredity
Diffusion and Osmosis
Circulatory System in Humans
The Solar System
Dentition in Humans
Digestion in Animals
Sources and Forms of Energy
Basic Electronics
Light
Electrical Energy
Heat
Photosynthesis
Food and Nutrition
Ecosystem
Physical and Chemical changes
Infections and Diseases
Pests and Parasites
Force and Pressure
Magnetism
Technology and Development
Machinery
Entrepreneurship