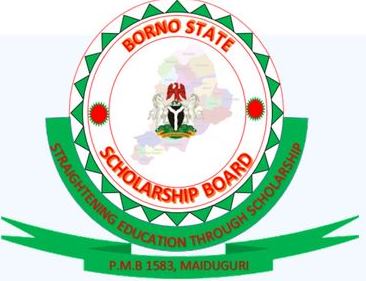 This is to inform all Borno State indigenes across the country that the state scholarship portal is open for students to apply for Scholarship program. Interested applicant should read the instruction below before applying.
Latest Update: The Borno state scholarship  Interview for will commence on Monday 5th July 2021 at their various Institutions designated places.
Local Scholarship: This is available to Borno state students currently studying in Universities, Colleges of Educations and Polytechnics across Nigeria
International Scholarship: This is available to Borno state students intending to go abroad for tertiary Education
Eligibility
Prospective awardees must be Borno state indigenes
Prospective awardees must be Undergraduate students in their first year of study i.e. (100 level only) in any Nigerian University.
The award is open to all course of study
The email address and phone number(s) of the prospective awardees to be written correctly.
How to Apply for Borno State Scholarship
Logon to https://bssb.scholarship.bo.gov.ng/
Create an account using a valid email address.
A confirmation link will be sent to your email click on the confirm email button and you will be redirected back to the login page.
Log in again with your email address and password
After login you will be granted access to the application form.
The application is in stages, complete every stage by providing the information required, click save and next to complete the preceding stage.
In the first stage, you will be required to upload a passport photograph and save, ensure to fill all the required fields, save and click on next you will also be required provide your academic details.
Secondly, you will be required to provide details of academic institutions attended and qualifications obtained, save and click Next.
Thirdly, provide your SSCE result details, save and click Next.
Next you will be redirected to the document upload page where you are to upload scanned copies of your admission letter, indigene certificate and SSCE results.
Review your application and Click submit when completed, you can then download a copy of your application for record keeping purposes.
Please ensure to provide accurate information as your application will undergo a review process.
You are required to submit a copy of your application form alongside side photocopies of each of the following (SSCE Results, Admission Letter and Indigene Certificate) at the Borno state scholarship board.
Borno State Scholarship Selection Interview Schedule & Requirements
This is to inform all students of Borno State origin who applied for the scholarship online that His Excellency Prof. BABAGANA UMARA ZULUM mni fnse, The Executive Governor Of Borno State has approved the interview for the 2020/2021 Students' allowances.
The Interview will commence on Monday 5th July 2021 at their various Institutions designated places. During the Interview, about 26,174 Candidates are expected to be interviewed.
Documents Required from Applicants for the Exercise are as follows:
Admission Letter (Institution Admission letter)
Registration Receipt
Institution Identity Card
Local Govt. Indigene Letter
Certificate of Birth or Declaration of Age
2 Passports photograph.
Read: List of undergraduate scholarships in Nigeria